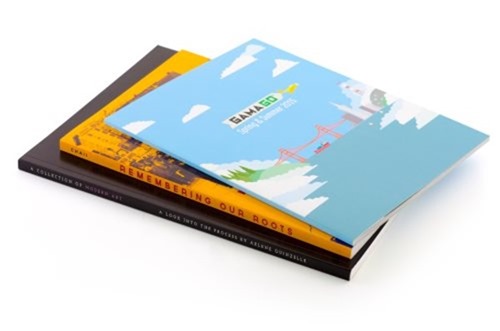 Want a professional edge for your presentations, reports, books, catalogs, and booklets? You need perfect bind booklet printing. The following details the difference between perfect bind booklets and other types of booklet bindings, plus why you should opt for perfect bind booklets if you want to give your projects a professional finish.
What are perfect bind booklets?
Perfect bind booklets feature a flat spine; strong adhesive is used to bind the pages to the spine. The result is a smooth exterior edge that lends a polished look to booklets and catalogs. It's the same kind of binding featured by high-end magazines and professionally published paperback books. When you print perfect bind booklets, you can choose any page count between 40 and 96 pages (adding four at a time). Two different cover paper stock options are available in two different sizes, allowing you to customize more than just your design. You can even download free perfect bind booklet templates to make it easier than ever to create a cover design and interior layout that are print-ready.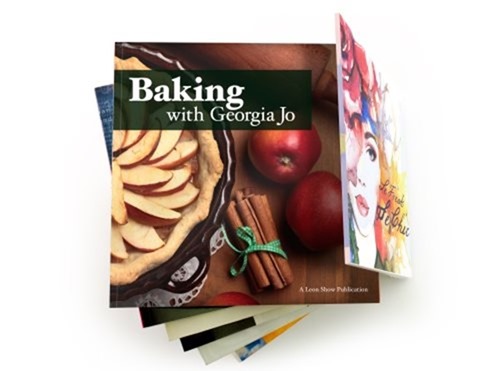 How are perfect bind booklets different?
The two other popular types of booklet binding are saddle stitch and wire-o. Here's how they're different:
Saddle-stitching binds booklets with visible staples
Wire-o binding involves cutting holes down the side of your booklets and lacing a wire through them to bind bind
Perfect binding employs strong adhesive, hiding your binding and lending your booklets a refined, professional look
Why should you choose perfect bind booklets?
Whether you're printing a special report for your corporate team, a marketing booklet for customers, a mail-order catalog, or self-publishing your own book, perfect bind booklets offer the most professional finish available. In both look and feel, perfect bind booklets add legitimacy to your work that impresses coworkers and customers. If you want to exude professionalism, perfect bind booklets are the only way to go. Print your perfect bind booklets today.