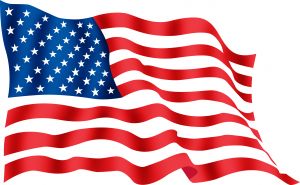 If you're a graphic designer, you might spend a lot of time on freelance bidding websites and other marketing endeavors. But have you ever considered working for the government? As the nation's largest employer, the United States government has job opportunities for nearly every discipline, including graphic design.
There are two primary ways to work for the government: As a direct employee or as a contractor. Direct employment opportunities generally pay well and feature excellent benefits. Contracted opportunities also pay well but do not include benefits — though many allow you to work off-site.
If you want to see what Uncle Sam has to offer, browse to USAJobs , the official job site of the U.S. government. Recent open positions include illustrator and web design manager. If you're more interested in contracted positions in which your firm provides a one-time or ongoing service, try here, which offers links and tips for bidding on government contracts. You can also try here for more information about working for the government.
As a business owner or freelancer, you're always on the lookout for the most lucrative assignments. The federal government has many of them, so don't miss an opportunity to get a paycheck from Uncle Sam!