Photoshop makes it easy to apply gradients to your backgrounds, buttons and other design elements; however, many designers never go beyond the basics when it comes to Photoshop's gradients. The fact is you can create amazing visuals by mastering Photoshop gradients.  The following 10 great gradient tutorials for Photoshop show you how.
This tutorial examines how you can use gradients for ultimate light and shadow effects.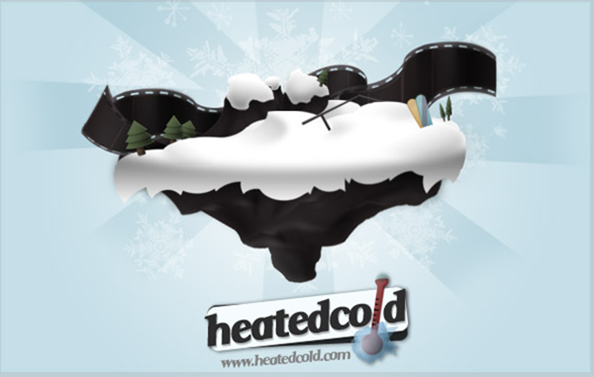 Learn how to apply basic text gradients using Photoshop, then experiment with what you've learned to create your own custom styles.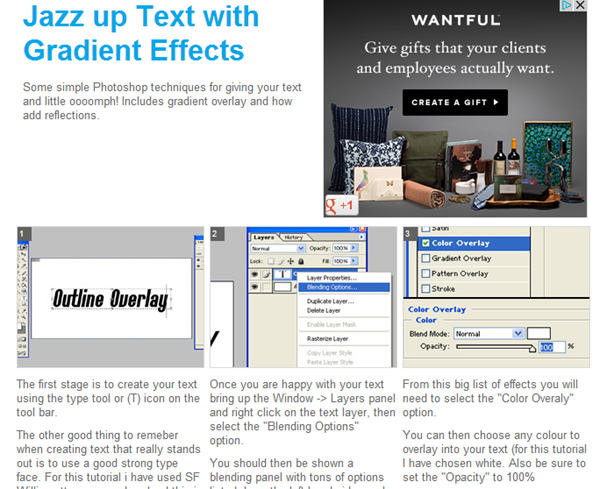 Enhance your images with gradients by following this step-by-step Photoshop tutorial.  Try it out on the sample image, then apply your newfound knowledge to your own images.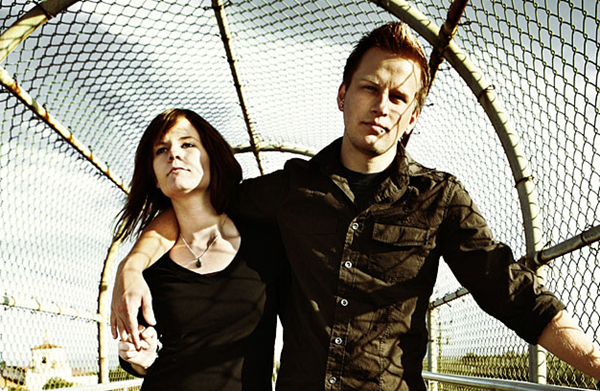 Use gradients to enhance the impact of silhouettes, thereby bringing silhouetted scenes to life.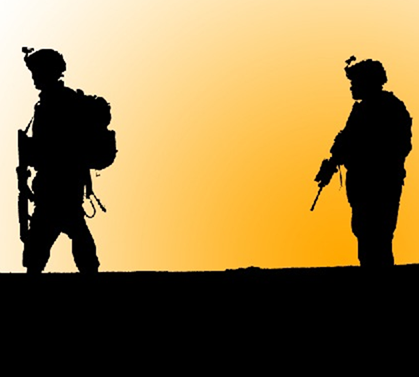 You can use gradients to apply the sophisticated lights and shadows needed to design a convincing underwater scene.  This tutorial shows you how to do it in Photoshop.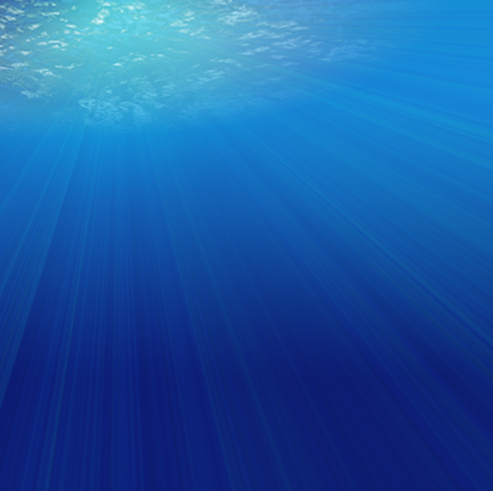 Most established designers know how to apply this simple trick, but novices struggle to understand it.  If you don't know how to apply transparent gradients, now's the time to learn.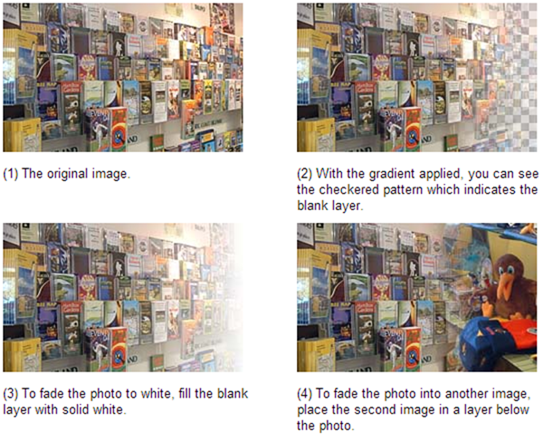 Learn how to use Photoshop's gradients to apply a realistic steam effect to an illustrated coffee cup, which this tutorial also shows you how to design.
Give web headers a smooth, seamless, Web 2.0-styled header using Photoshop's gradients.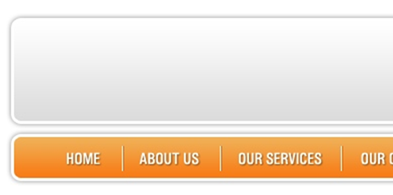 Use Photoshop gradients to turn this: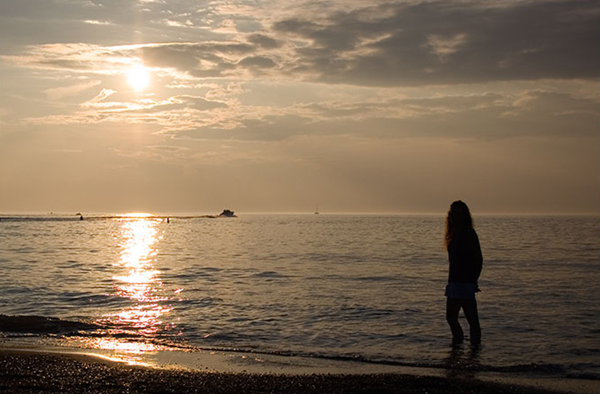 into this: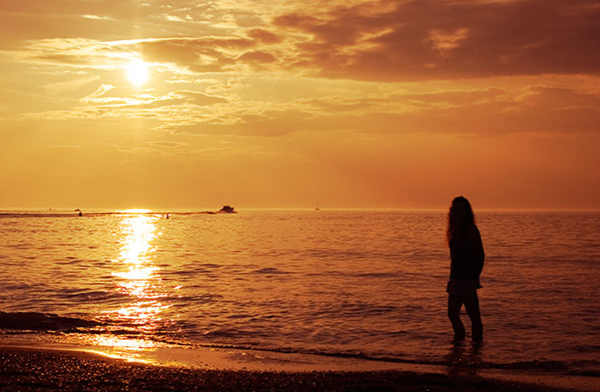 This tutorial shows you how to make elegant button gradients for both rectangle and round button shapes.