If you're going to print holiday cards to send to friends, family, or customers this year, you'll need to decide whether to print flat holiday cards or to print folded holiday cards. The question is: which is better? To settle the debate, it's helpful to examine the unique benefits of each type of greeting card, folded and flat.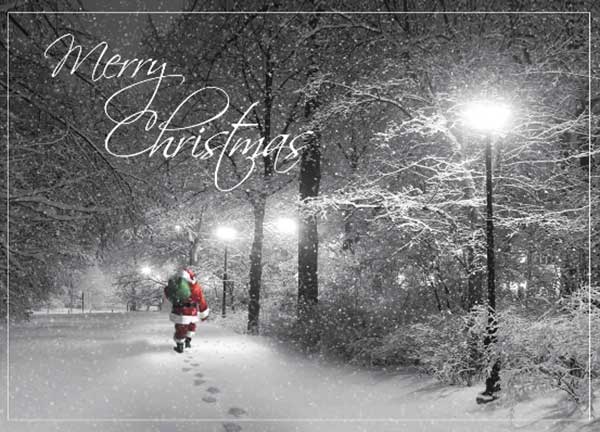 Folded holiday cards offer tradition and the element of surprise
Folded holiday card printing is considered more traditional, which makes it perfect for sharing heartfelt sentiments or promoting strong brands steeped in historical footnotes. Because they're typically delivered in envelopes, folded holiday cards make it easy to insert add-on's such as photos, refrigerator magnets, and gift certificates.
Folded holiday cards also provide an element of surprise, since they must be opened to read the full text. That makes folded holiday cards perfect for setting up humorous jokes or simply delivering an expected message to your recipients.
You can enhance folded holiday cards by printing matching envelopes, address labels, and envelope sealers, which are perfecting for lending a strong impression of your brand within a cohesive design. If you want to save on printing costs, you can skip the envelopes and use stickers to seal your folded greeting cards.
Finally, folded holiday cards feature twice the real estate of flat holiday cards, which means you have more room for text, can leave plenty of room for a handwritten message or signatures, and can even add additional artwork such as photos and illustrations to the interior.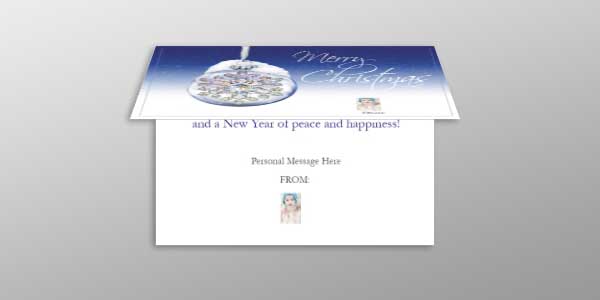 Folded holiday card benefits:
Traditional presentation
Ability to add in gift certificates, photos, magnets, etc.
Element of surprise
More room for content
Flat holiday cards offer cost-effective, modern appeal
Flat holiday card printing lends a sense of modernity to your greeting cards. Though they don't offer the real estate or element of surprise afforded by flat holiday cards, they practically guarantee your recipients will read them because there's no need to open an envelope to read your message. For this reason, flat holiday cards are typically more attention-getting.
Flat holiday cards are cheaper to print and mail, since there are no envelopes or envelope seals to print and because they feature only half the printing surface (and postage weight) of folded holiday cards.
For example, it costs around $65 to print 500 5-inch by 7-inch 14-point C2S gloss cover, full-color both sides, flat holiday cards without envelopes; while printing 500 5-inch by 7-inch (folded) 14-point C2S gloss cover, full-color both sides folded holiday cards (scored and folded, no envelopes) costs around $190.
Of course, you can send flat holiday cards alone, postcard-style, or inside envelopes, which allow you to insert items.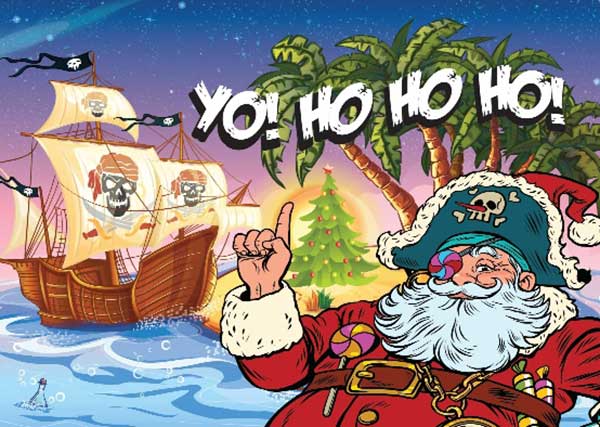 Flat holiday card benefits:
Command attention
Modern presentation
Less expensive to print and mail
Which is better: folded or flat holiday cards?
Settling the debate comes down to identifying your holiday card goals, as each type of holiday card is best-suited for specific goals.
You should print folded holiday cards if:
You want a traditional appearance
You want to surprise your recipients with an insert
You want to include a long message, or have room to write a handwritten message
You want a well-branded direct-mailer, complete with matching envelopes, address labels, and sticker sealers bearing your logo
You should print flat holiday cards if:
You want a modern, even cutting-edge, appearance
You want to command immediate attention at the mailbox
You want to minimize your investment
No matter which type of holiday card you choose, you can use PsPrint's free holiday card templates and online design tool to make your own holiday cards in minutes.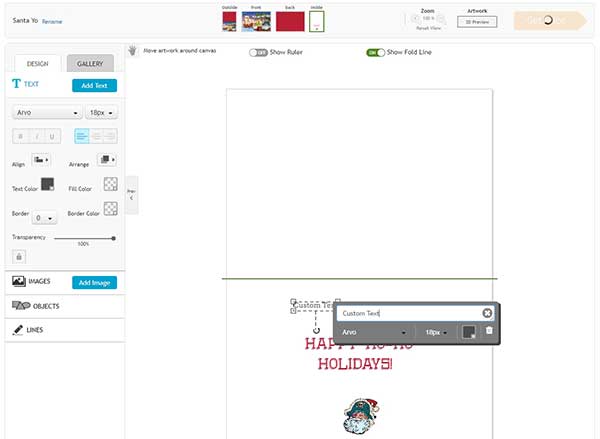 The process is fast and easy:
1. Choose your favorite holiday card template and color scheme
2. Use the design tool to upload your own photos and add your custom text – the point-and-click tool is simple to use
3. Select printing options such as size, paper stock, and folded or flat cards; then check out, and your holiday cards will be delivered to you in a few days
Ready to create your own custom holiday card design online? Check out our free holiday card templates now!