The holiday season is ripe with sentiment, but humor plays a large role in creating cherished memories that last a lifetime.  That's why so many graphic designers have applied their talents to crafting funny Christmas cards and other artwork that makes the spirit of Christmas fun.  For your inspiration, check out the following 10 hilarious holiday and Christmas designs.  Which do you find funniest?  Let us know in the comments below!
This hybrid mix between the Queen of England and the Grinch is one of my favorites.  It's actually an animated "Christmas gif," so be sure to click the link to see the transformation in action!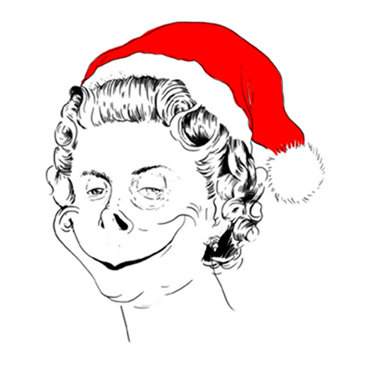 A blow dryer is the weapon of choice for this winter bunny, who wants the snowman – and woman – to hand over the carrots or else.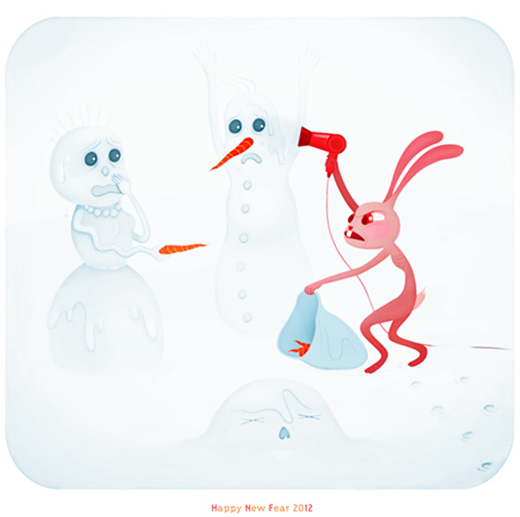 After making his annual delivery run, Santa takes his clan to the Bahamas for a well-deserved vacation.  His favorite activity?  The high dive, much to Rudolph's chagrin.  Look out below!
This concept Christmas card shows how much shaving cream Santa would need if he were to shave his beard.  I wonder if Santa stuffs shaving cream in his own stocking?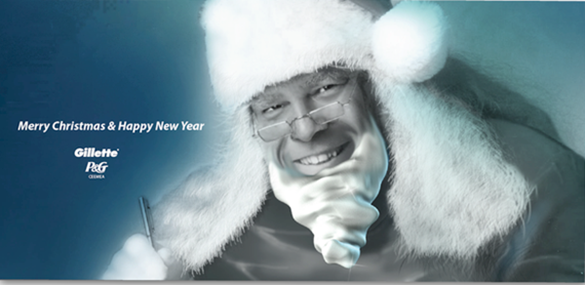 Any fan of Fail Blog will appreciate this humorous take on Santa's chimney entrance.  How does Santa fit down all those chimneys?  He doesn't.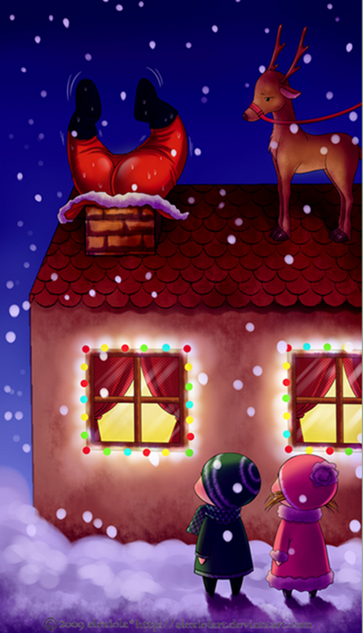 We have snowmen, aliens have spacemen.  Both are fun to decorate!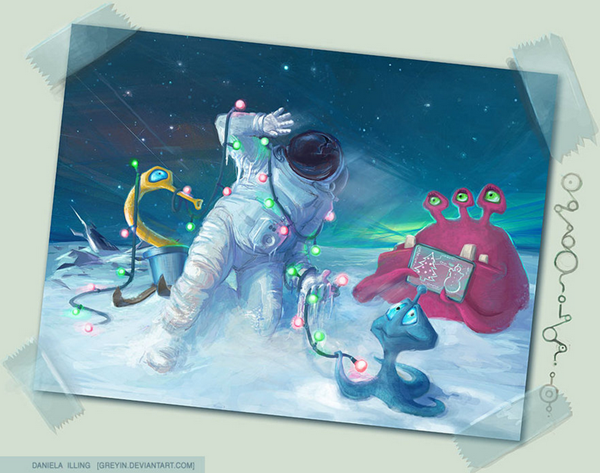 This is like being told you can't have Christmas cookies when the jar is in plain view.  Bah, humbug!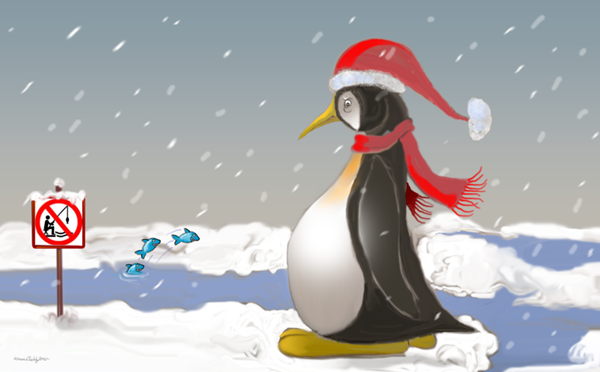 Imagine receiving this Christmas card in the mail!  Yes, yes, some of us already know this sorry fact.  Actually, when unfolded the card states "Santa has some favorites and one is you."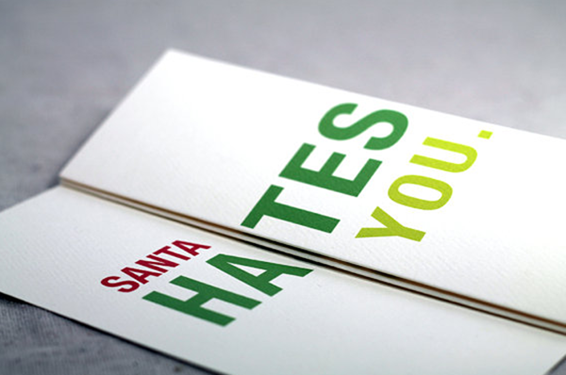 So, which category do you fall under?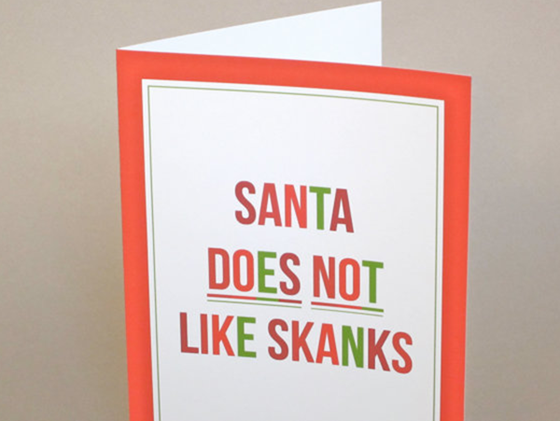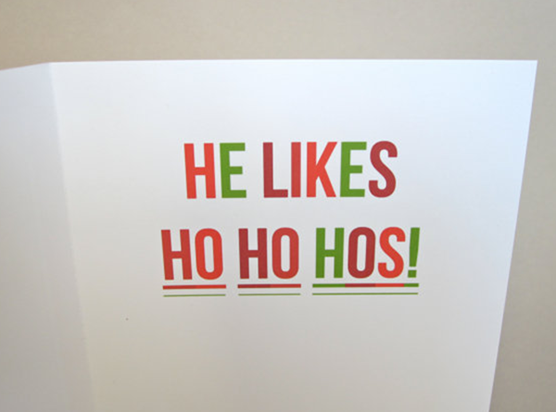 Having defeated all the vampires, Blade turns his talents to a new cause.