Nothing is as exciting as announcing your new baby to the world, so it stands to reason you want to print birth announcements that are beautiful and stylish. These aren't just any old greeting card, after all; they're special mementos you'll keep to commemorate baby's birth for decades. The following details an easy way you can announce baby's birth in style.
Two elements of the perfect birth announcement
The perfect birth announcement needs two things: professional design and personalization. Generic, store-bought cards simply won't do. The good news is you don't need to be a professional designer or even hire one to craft personalized birth announcements within customized professional designs. All you need is PsPrint's free birth announcement maker. Here's how it works.
STEP 1: Choose a professional birth announcement template
Browse PsPrint's birth announcement template gallery to find the perfect design. Each template was created by a professional designer, yet can be completely customized using the free online design tool.
Once you've picked a template, you can choose your favorite color scheme to begin the personalization process.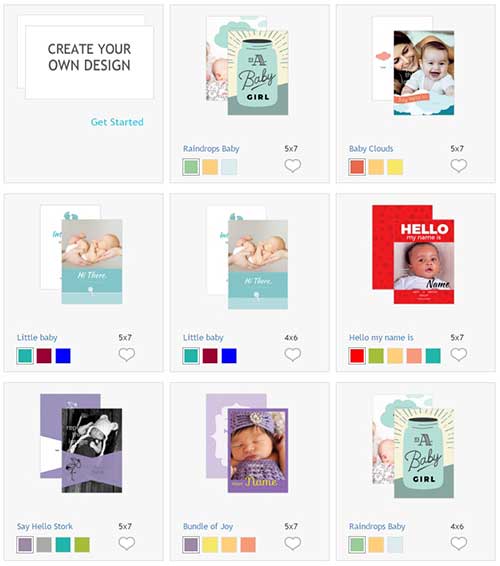 STEP 2: Personalize your birth announcement
Next, open your template in the free online design tool and follow the prompts to:
Add your own text (baby's name and birthday, for starters!)
Upload your own photos (baby's hospital photo or first family photo!)
Add shapes, icons, and elements
Adjust the layout
The intuitive point-and-click system makes it super-easy to design custom birth announcements. When you're done designing, download a free PDF to share with family members and get feedback before you print.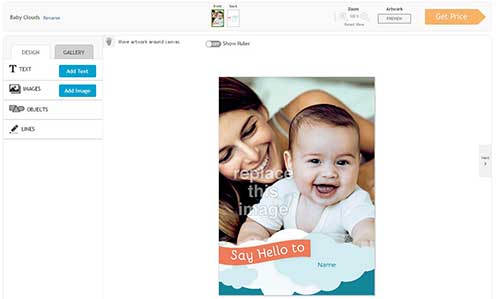 STEP 3: Print stylish birth announcements
Ready to go to print? All that's left to do is select your printing options, including:
Paper stock
Quantity
Matching envelopes
Production and shipping speeds
You're in control when you print birth announcement cards with PsPrint! You can even add custom envelope seals and address labels to your order for a complete (and stylish) birth announcement package.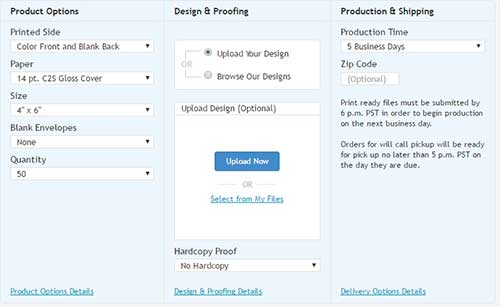 After you check out, your order will be printed and your birth announcements delivered to your door in just a few days. Or, you can upload your mailing list and let PsPrint take care of the mailing for you – perfect for new parents who are busy with their new bundle of joy!
Your baby is unique, and deserves a special birth announcement card. Don't settle for anything less. PsPrint makes it easy to design and print your own stylish birth announcements online – get started today!