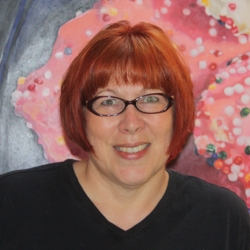 Once a month, PsPrint asks a creative business owner or graphic designer to share his or her tips and techniques. This month, we interviewed Andrea Alvin, an artist, illustrator, painter and wife of the late John Alvin, one of the country's top movie poster artists.
What makes a great movie poster, one that not only attracts interest in the movie but remains memorable for decades?
My late husband, John Alvin, used to say a successful poster brings "the promise of a great experience." It is not a scene from the movie, but an iconic representation of the movie's essence. Discovering what the filmmaker is trying to say and finding strong visual symbols that embody that thought, make a memorable image for the viewer. Hopefully, when a movie title is mentioned, that symbol is so strong that the poster image comes to mind as the reflection of the movie.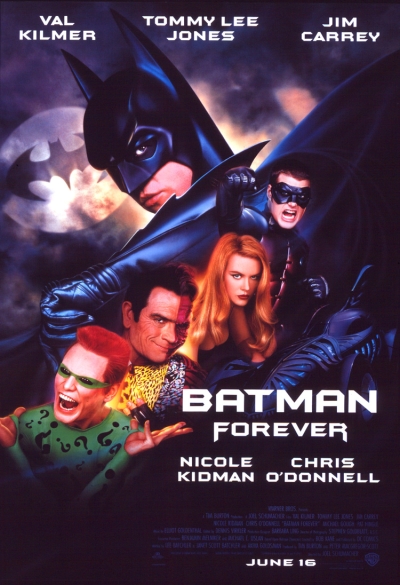 What was the most challenging movie poster design you've worked on, and why was it so challenging? How did you overcome obstacles?
My most challenging poster was "Batman Forever." The design of a movie poster has to take into account many of the movie star's contractual agreements. If there is an "art title," then the images of the stars need to be a specific percentage larger than the title. In this case, if Val Kilmer's likeness is shown then all of the stars — Tommy Lee Jones, Jim Carrey, Nicole Kidman and Chris O'Donnell — need their likeness shown. Val Kilmer 400 percent larger than the title. Jim Carrey and Tommy Lee Jones, 50 percent of Val Kilmer; and Nicole Kidman and Chris O'Donnell, 75 percent of Carrey and Jones. I had to find a way to meet these obligations and still have an interesting and intriguing poster. I used Batman's cape as a device and nested the characters in that.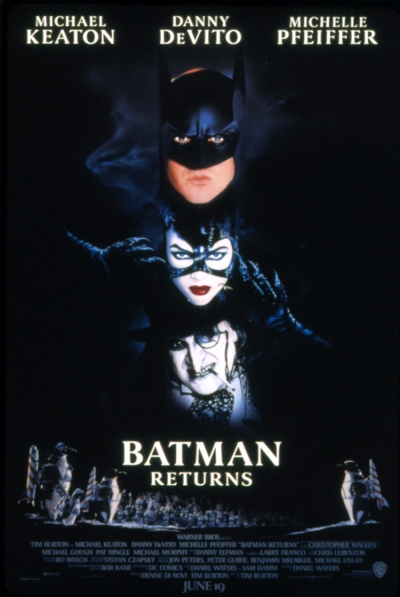 What is the most important thing aspiring movie poster designers should know about movie poster design?
The business has changed radically in the last 10 years. The poster is not considered by the studio marketing departments to be as important as the television and movie trailers. There is less time, money and creativity involved. Traditional illustration is rarely used and computer composites are the norm. The posters are more likely to be star-driven and the chance to do a symbolic or iconic poster is rare.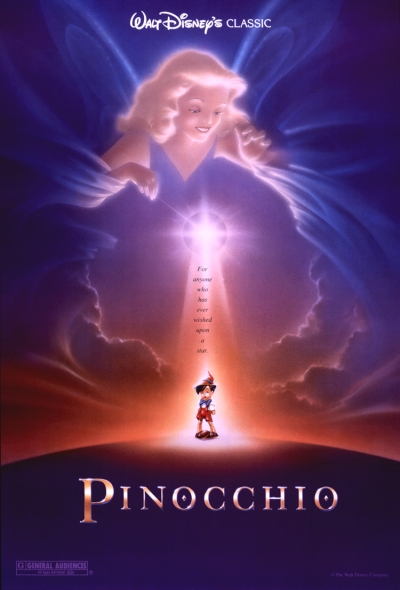 How can aspiring movie poster designers break into the business?
Most of the business is done by boutique design studios specializing in movie marketing — trailers and print. Most are in the Los Angeles area. It is important to be able to think and come up with concepts for posters and to have the Photoshop skills to create comps and finished posters in reasonable time. Put together a portfolio that shows those skills and start calling the design studios.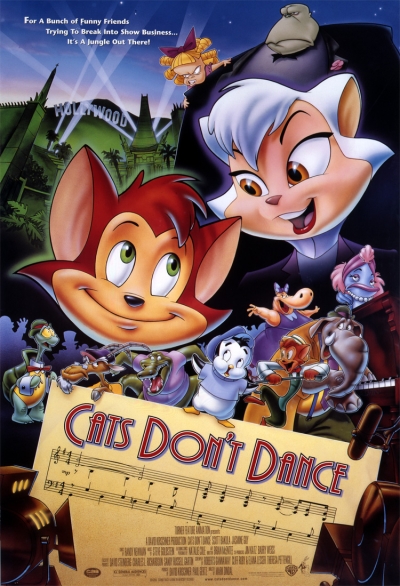 What do you feel is your crowning achievement as a movie poster designer, and why?
I studied advertising design at Art Center College of Design but had been working primarily in animated commercials. My husband John Alvin had a major career designing and illustrating many iconic posters such as "Blazing Saddles," "Young Frankenstein," "ET," "Blade Runner" and many more. In 1990, we decided to form our own design studio, Alvin & Associates (a most unoriginal name). During that time we created together posters for the "Batman" franchise, Disney's "Pinocchio" and "Snow White" re-releases, "Mulan," "Hunchback of Norte Dome," "Jurassic Park," "Cape Fear," "Grumpier Old Men" and many more. The opportunity to work on such major motion pictures alongside the amazing talent of John Alvin was the achievement. The most famous posters that I designed are "Batman Returns," "Batman Forever" and "Pinocchio."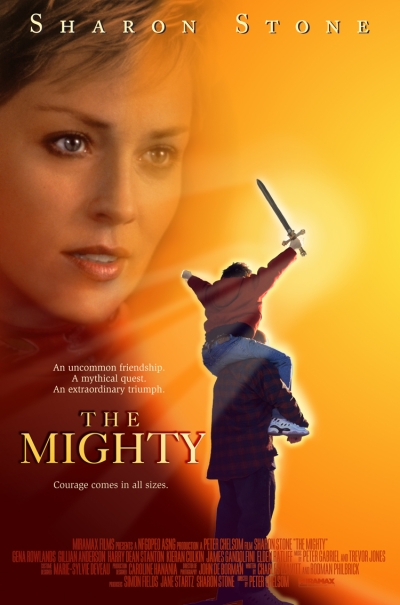 About Andrea:
Andrea Alvin graduated from the Art Center College of Design in Los Angeles (now of Pasadena) in the advertising design class of 1969. After graduation, she immediately began working as an animation designer and animator at film production houses making television commercials. She contributed creatively to many national and regional commercials such as Tootsie Roll, Chicken of the Sea, Six Flags, and numerous films for The Children's' Television Network. She later produced and directed three films for the Electricity exhibit at the Los Angeles Museum of Science and Industry.
In 1976, she began painting and exhibiting her unique art in various galleries and venues throughout California. In 1989, she joined ranks with her husband, internationally renowned illustrator, John Alvin, creating their own design and illustration studio specializing in key art for movie posters. Andrea Alvin has contributed to the design and creation of ad campaigns for such movies as "Batman Returns," "Batman Forever," "The Mighty," "Innocent Blood," "Grumpier Old Men" for Warner Bros.; "Pinocchio," "The Hunchback of Notre Dame," "Hercules," "Mulan" and "The Little Mermaid" for Disney Studios; and "Doc Hollywood," "Dragonheart" and "Jurassic Park" for Universal. She is also known for the cover art for the MCA/Universal Classic videos of the Bob Hope, Bing Crosby, Claudette Colbert and Cecil B. DeMille collections.
Andrea Alvin co-illustrated books for Disney Publishing with John Alvin, including "Simba's Pride," various story books for "Tarzan," "A Bugs Life," "Toy Story," "101 Dalmatians" and "Winnie the Pooh." Together they created package art for Disney consumer products for supermarket food product lines geared toward children, ranging from Kellogg's cereals, Blue Bunny ice cream, and fruit drinks and bottled water from Coke.
In 2003, she moved from Los Angeles to New York's Hudson Valley to pursue her fine art career. She continued to paint throughout her commercial career, and it is now her full-time occupation. Her work is influenced by Pop and Photorealism. The subjects are very American – post-war, baby-boomer, middle-class American. It's not apple pie, but Oreo cookies and Necco Wafers as cultural and historical icons that a 60-year-old and a 20-year-old can reminisce about.
After the untimely and sudden death of her husband, she is managing the estate and legacy of John Alvin, America's premier movie poster artist. John created the posters for more than 150 movies — many of them for the most iconic films of the 20th century. Andrea is planning a book on the Art of John Alvin, which will document his career and their collaborations as well.
See more of Andrea's work at johnalvinart.com and andreaalvin.com