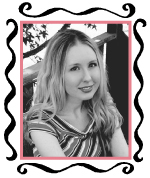 Once a month, PsPrint asks a creative business owner or graphic designer to share his or her tips and techniques. This month, we interviewed April Brinkley, the owner and principal designer of Lipstick & Rouge Designs. She enjoys developing fresh-faced original creations as well as helping clients put a new shine on an existing image.
A true "stylista" by nature, April enjoys approaching projects with her signature fashionable flair. Her clever copy and picture perfect designs have been gracing the globe for over a decade. In addition to design, you have a strong background in writing and public relations. How do these three disciplines work together to make a postcard more compelling? Yes, that's true. My formal education is in the realm of writing, rather than design. I have degrees in marketing/public relations and journalism, and I believe my experience in these disciplines give me a unique perspective when working on client projects. So, in addition to the design work, I often write or edit ("polish") the copy for clients' postcards and other promotional pieces. From a marketing standpoint, I believe it's imperative to keep the target audience of any design in mind. An effective postcard speaks to its audience and engages them to take action. Overall, my background helps me get a better "big picture" view of what a postcard's true objectives are, and a keen sense of the best approach to accomplish those — both for the verbiage and the visuals.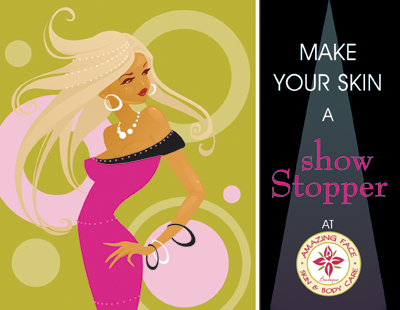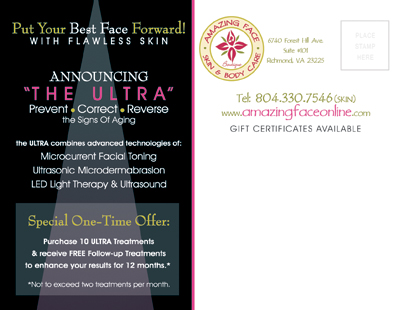 Where do you find inspiration for client projects? What is the most important thing to know when taking on a new postcard design? Ah, good question! Inspiration stems from many different sources and can come from almost anywhere. It can be something as simple as an autumn day or a new fashion I saw on the runway. I seldom find myself stumped in the inspiration department, but I do keep an idea file full of cool things I've seen in case I need to draw from it. In my experience, there really are two most important things to know when taking on a new postcard project: target audience and tone. If you know this, you can try to get into the right frame of mind to create something that will, hopefully, resonate with recipients.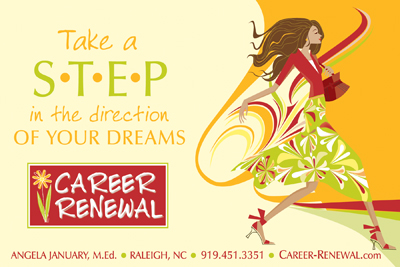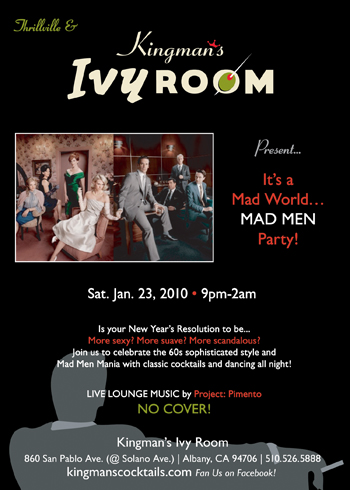 What sets a high-caliber, professional postcard that earns a great response rate apart from an amateur do-it-yourself postcard? Two things: Attention and image. The average postcard gets maybe three seconds to either get noticed or get pitched in the garbage. If the design is striking, that's the first step to having your message heard. There's a marketing saying: "Share of mind equals share of market." Besides gaining better attention, professional postcards have another huge advantage, and that is furthering a company's image. Customized designs can be perfectly coordinated to an existing corporate identity and can include elements that tie in with past designs to help create a visually cohesive, and thus more memorable, campaign. That's not to say that there aren't some DIY postcards out there getting respectable results, but I'll bet they could do even better with a bit of professional polish.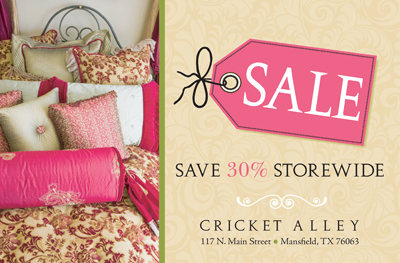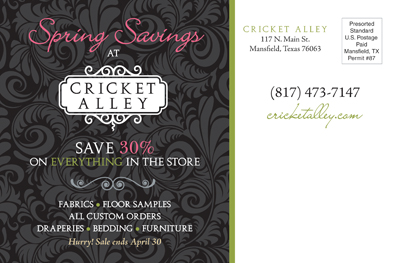 What has been your most challenging postcard design project to date, why was it challenging, and how did you meet the challenge? Every project presents its own unique set of challenges. Sometimes it's budget, other times it stems from the client end. For instance, too much copy to comfortably fit the space of the finished product. The most challenging recent postcard project that comes to mind was for a client in the interior design industry. More specifically, the postcard was intended to promote the real estate staging aspect of her business. The special challenge here was the fact that the client had two target audiences for the message: homeowners and real estate agents. After a bit of contemplation and playing around with the design, we decided the best solution was to do two very similar postcards. By varying the headline on the front and the sales copy on the back slightly, a subtle — yet very effective — change of tone was achieved to speak to each group's needs. Sometimes simple solutions can be elegant.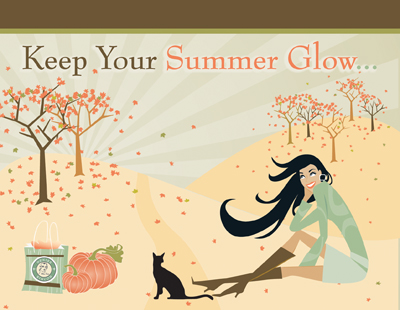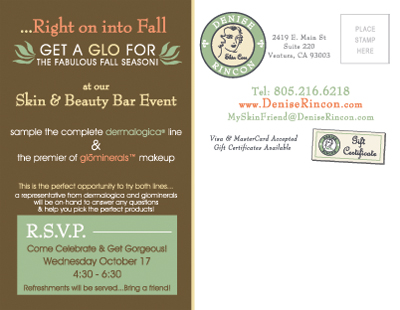 Your company, Lipstick & Rouge Designs, is exceedingly well-branded with a well-flowing website. What advice can you offer other graphic designers about branding their businesses and targeting customers? This was my goal when I designed the site, of course, so thanks for noticing! I have worked with a wide range of clients spanning numerous industries, but my target audience is generally small, woman-owned businesses. Hence, the makeup references and fun, flirty artwork on my website. It makes me smile, so I know it will appeal to my intended viewers! My best advice for graphic designers branding their businesses would be to craft something that speaks to you. Don't be afraid to let your personality shine through while showcasing your portfolio. Doing this will help attract like-minded individuals, and this will make your work experience much more enjoyable. You can see April's work and find female-focused inspiration at www.LipstickandRouge.com.