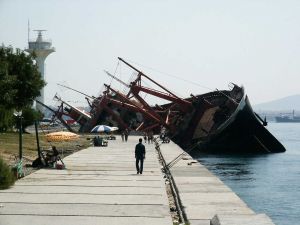 For the dedicated designers, marketers and printers who have seen it all, I present you with these invitation printing disasters: An invitation printing disaster occurs when someone says...
... "I sent the file over in 72 dpi."
... "Why doesn't my RGB color look good on paper?" ... "Safe area? What's a safe area?" ... "No, we don't need a proof." ... "I figured you could convert it for me" ... "I need 25,000 of them tomorrow" ... "Just go ahead and draw up whatever you think." ... "What date is printed on those?" ... "It doesn't matter what kind of paper you use." ... "Do it the cheapest way possible." ... "Is hors d'oeuvre spelled right?" ... "Hey, it's 2010 now..." Do you have any good stories about invitation printing gone wrong? Share them here!