Looking for a great way to add that extra-special touch to your gifts this holiday season? Look no further than custom gift labels! Custom gift labels make it easy to personalize presents in a way friends, family, and even customers will appreciate and remember. It's not too late to make your gifts stand out by printing custom gift labels.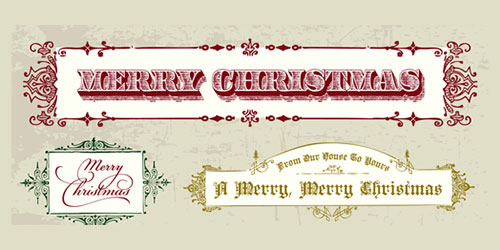 Why print custom gift labels?
Custom gift labels add a unique touch to your gifts. They're great for branding companies, featuring family member photos on gifts, creating your own funny sentiments (that can also serve as conversation starters), and they can also save you the hassle of handwriting the "to's" and "from's" on every individual label.
It's easy to wait until the last minute to think about custom holiday gift labels, particularly since you're probably not wrapping presents until December. However, with PsPrint you can design and print holiday gift labels in no time – and you can expedite production turnaround and shipping so your gift labels will be delivered to you in just a few days.
How to print custom gift labels
Printing custom gift labels is simple – just follow these easy steps.
STEP 1: Download a free holiday gift label template. These templates are already set up with guidelines that help you create print-ready artwork. Various sizes and shapes are available, including rounded corners, circles, and ovals.
STEP 2: Create your design. Open your selected template in your favorite graphics editor, then craft your custom design. You can make every gift label look the same; or, you can create a new custom design for each and every label on the sheet. That way you can customize labels exclusively for their recipients (and save yourself tedious handwriting later).
STEP 3: Print your gift labels. Once your design is complete, upload it to PsPrint and select your printing options: add a protective, glossy UV coating, choose your quantity, and if needed, expedite printing and shipping. Gift labels are printed on premium-quality vinyl sheets with kiss-cuts that make them easy to peel 'n stick.
Other holiday sheet stickers
In addition to gift labels, you can also print custom envelope seals, mailing labels, and return address labels – all perfect for adding that special touch to your holiday sentiments. The process for each is identical to gift label printing; and, when you print them all together, you can create a cohesive holiday sticker ensemble your friends, family members, and customers will notice and love.
Ready to print your own custom gift labels? Get started now.