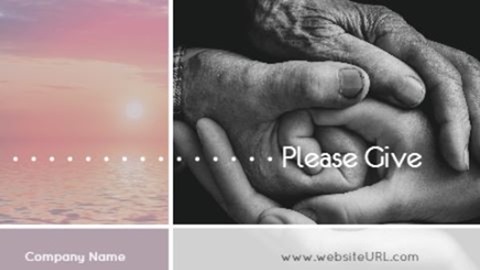 If you operate a nonprofit organization you know you can print postcards to promote your fundraising drives, events and other cause-related information; but did you know you might qualify for discount mailing rates from the U.S. Postal Service? Or, that you can take advantage of discounted premium postcard printing that, combined with nonprofit mailing rates, can vastly reduce your marketing investment? The following details how to mail nonprofit mailing postcards at discount prices.
Get qualified as a nonprofit organization
The USPS requires you to apply for authorization to mail at nonprofit prices and a Mailer ID or Customer Registration ID (MID/CRID) to qualify for nonprofit mailing rates, which can easily save you as much as 10 cents per postcard – a figure that quickly adds up when you're sending hundreds or even thousands of nonprofit postcards. You'll also need a valid return address.
Print premium postcards at discount prices
PsPrint routinely offers discount postcard printing for nonprofit organizations (as much as 50 percent off), which saves money without sacrificing quality. You can print nonprofit postcards on 12-point, 14-point or 16-point C2S (coated both sides) glossy cover paper stock, 14-point C1S gloss cover, or 13-point matte cover. All of these paper stocks are robust and include coatings that ensure your postcards are attractive when they arrive. Opt for UV coating for extra protection and a brilliant, attention-getting sheen.
Employ mailing services to save more money
PsPrint's mailing services take care of presorting and automation that save the USPS time and allow you to take advantage of the best nonprofit mailing rates. Let's say, for example, you want to send 10,000 postcards for your nonprofit. With discount postcard printing, mailing services and nonprofit postage, you would spend a total of $2,402.79 (with 50 percent printing discount). The "normal" price for the same campaign would be $4,309.66. That's a total savings of $1,906.87 – a significant savings when every dollar counts for your nonprofit organization. 10,000 postcards printed on 4-inch by 6-inch C2S gloss cover stock, UV coated both sides, mailed to U.S. addresses:
Normal price: $4,309.66
PsPrint nonprofit price: $2,402.79
Total nonprofit savings: $1,906.87
It can take a bit of effort, but qualifying for nonprofit mailing status and taking advantage of nonprofit postcard printing and mailing can easily save your organization thousands of dollars. Save even more money and streamline the process by letting PsPrint handle your nonprofit mailing postcards.