Looking for some fresh new color palettes to freshen your designs for the New Year?  Look no further than the following 10 new color palettes, hand-picked from Colour Lover's "Trends", which features the newest trending color palettes for graphic designers.
The color scheme for digital photographer Bert Monroy's website features elegant shades of gray contrasted by a warm maroon.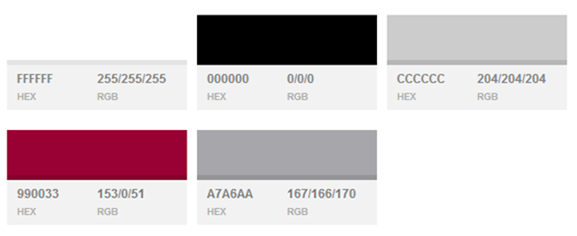 Subdued pastels harmonize in this color palette; the muted tones allow the company to draw attention to their logo  (a bright red) and anything else they'd like.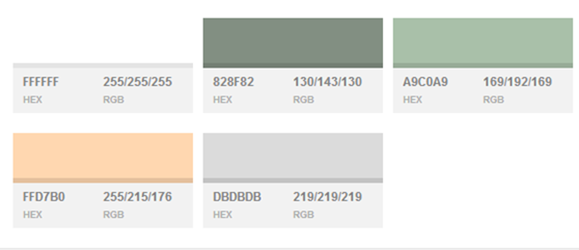 This color palette breathes new life into floral patterns and websites, brochures and other marketing tools that have a floral theme.

This color palette was created for a wedding theme, and features bold, powerful blues contrasted with softer hues for an elegant and meaningful – almost royal –  appearance.

Warm wines, reds and even a hint of pink make this a well-rounded color palette.  It's based off a baby ornament, but it also look great on brand collateral, websites, posters and more.

Fun, obscure and even a bit odd, this color palette is perfect for curiosities and commanding attention.

This color palette is based off a modern web banner illustration, complete with rich, elegant colors and associated shading.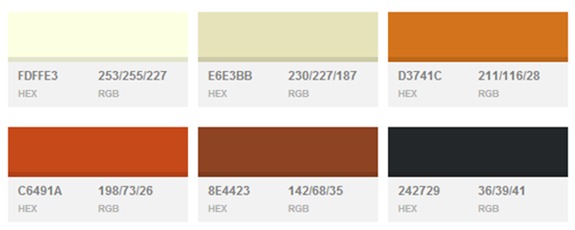 This three-toned palette is based on the logo for MildBreeze, which features three different blues.

This simple three-hued palette displays the fun in bright contrast, which would be a welcome site against so many artistically brooding websites and other designs today.

This palette is based on the colors Stephen Caver, designer-developer, used for his own website.