Seeking graphic design inspiration before the ball drops this New Year's Eve? Have a client or two who just realized they're going to need custom New Year's Eve invitations? Or, perhaps you've been too busy to drum up your own NYE design for the big bash you're hosting? If you've come for inspiration, inspiration is indeed what you'll find in the following five New Year's Eve invitations.
Tickets, please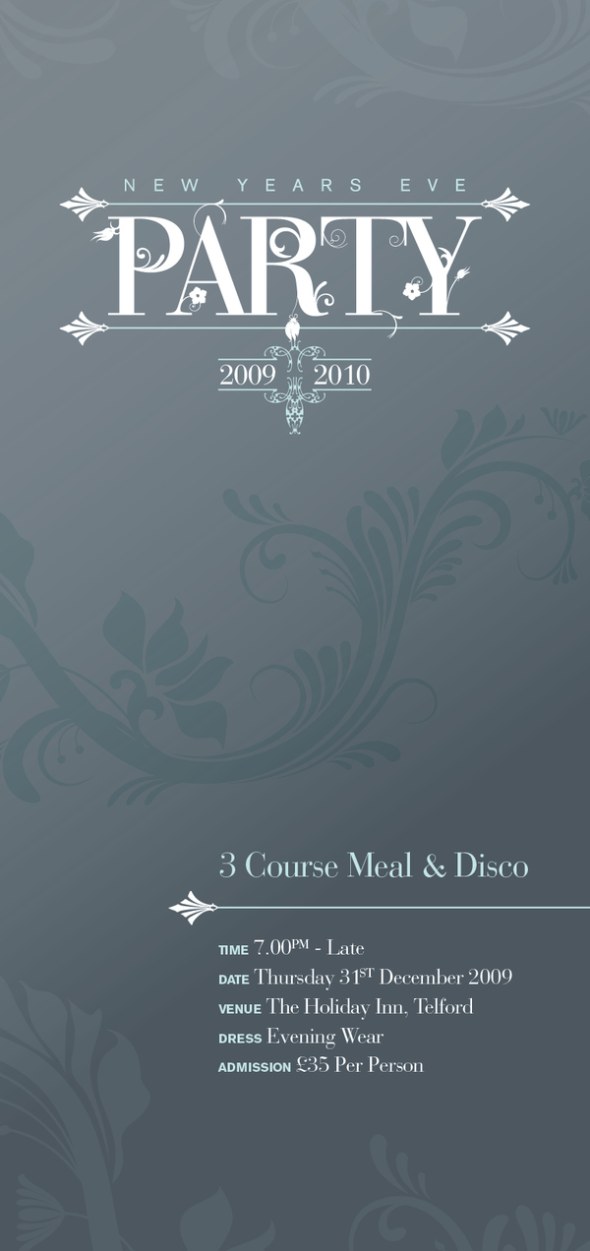 Some New Year's Eve parties are a gathering of family and friends. Others are citywide affairs. Such is the case for this New Year's Eve invitation to a party that charges $35 to get in. The champagne better be good, but even if it's not, designer James Zonko did an incredible job making use of backgrounds and white space in this understated invitation design. Going up ...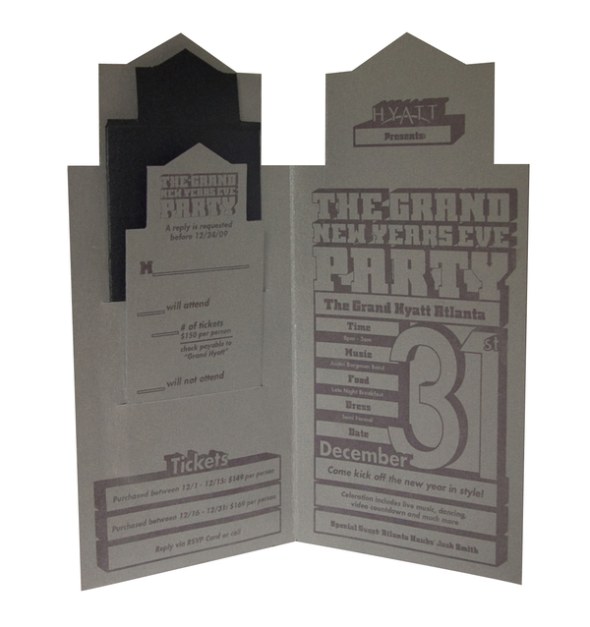 I love clever die cuts, and this almost takes the cake for New Year's invitations. A die-cut hotel invitation, folded, with a die-cut insert to hold the actual formal invitation by designer Cliff Brookes: I really like the large fonts the artist employed. Is that a ... throwing star?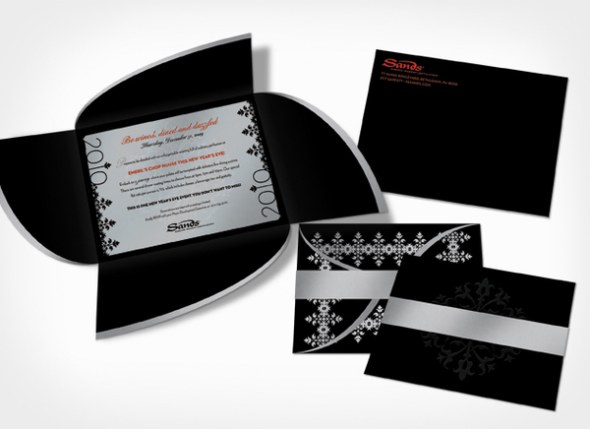 I said the last die-cut invitation almost took the cake because this one does – it's definitely my favorite New Year's Eve invitation on the list. Trendy fonts, symbolic accents and a sweet die cut that folds out and makes the invitation look like a throwing star ... at least, that's what I think it resembles. It might, of course, be symbolic of the "S" for "Sands," or maybe it's a weapon after all. The invitation is for a night at Emeril's Chop House, after all. Either way, I think it's an amazing example of modern die-cutting technology by designer Jaclyn Baker. Yeah, we cool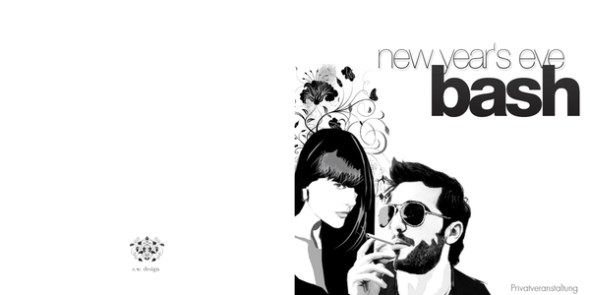 This invitation illustration has cool written all over it. Or is it kewl? Maybe it's kool – hence the cigarette. By Sandra Wiseler. Mix it up!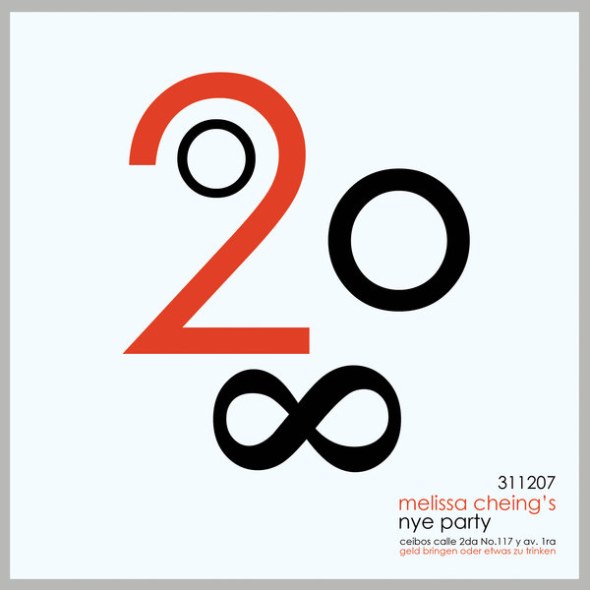 Elegant and zany don't often play well together, but I think designer Jorge Ocampo makes it work well here. Very well indeed.