Direct-mail postcard marketing can be an incredibly-effective way to generate leads and motivate sales, provided you can optimize your postcards for success. Unfortunately, many small businesses miss that mark; they leave money on the table because they don't know how to maximize response rates and ROI. This is the first post in a series that aims to help you develop the perfect direct-mail postcard so you can effectively market your business, land more sales, and make more money. As you're about to learn, it all starts with proper planning. "Failing to plan is planning to fail." – Alan Lakein No words could be truer when it comes to direct-mail postcard marketing. The following will help you create a plan for your postcard campaign that puts you on the path to success.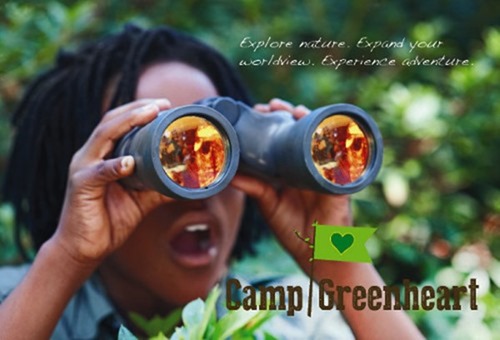 Postcard for Camp Greenheart
Purpose and goals
The first step is to determine the purpose of your postcard and its goals. What is your desired outcome? Your postcard can have any purpose you'd like; common postcard purposes include:
to introduce customers to a new product or service
to motivate sales via a discount or coupons
to generate qualified leads you can later convert into sales
Postcard goals are a little different than purposes; they are measurable and help you later determine whether a given postcard marketing campaign is successful. Example goals might be:
to generate 5,000 responses
to convert 1,000 sales
to generate a $5,000 return on investment
These variables are commonly expressed in percentages in addition to actual numbers; that way, you can compare different postcard campaigns, establish benchmarks, and create a "control" postcard that yields predictable results and against which you can test other versions to try to beat your control. So,  you might have a goal of a 2.5 percent response rate, a one percent sales conversion rate, or a 10 percent return on investment, for example. You might also want to track metrics such as cost-per-lead or cost-per-response to generate goals. Once you have defined your postcard purpose and goals, you can tailor every other element to help you meet said purpose and achieve said goals.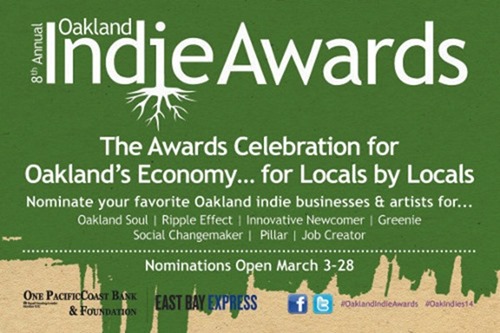 Postcard Design by East Bay Express for Oakland Indie Awards
Determine who you want to reach
The next step is to determine who you want to reach – who are your customers? Do you have a "house list" comprised of existing customers and qualified leads, or will you need to develop a new mailing list based on demographics? You can also send postcards to every residential or business address in a defined geographic area – known as Every Door Direct Mail postcards. If you need a new mailing list, it should be comprised of people who are likely to buy. A good way to do this is to create customer profiles. Identify the demographics shared by your best customers, including:
age
gender
income
location
marital status
whether they have children
homeowners/renters
buying habits
interests and hobbies
occupation
business/industry
number of employees
gross revenue
Once you've created customer profiles, you can then develop a mailing list full of people who match those same demographics. These are the people who are most likely to buy from you, and are excellent candidates to receive your postcard mailer.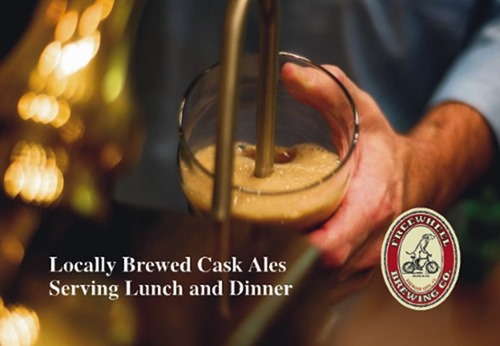 Postcard Photography by Irene Searles and design by Gary Waymire for Freewheel Brewing Co.
Create your offer
At this point you should know the purpose of your postcards, your campaign goals, and who you want to send your postcards to. Together, these things will help you create an offer that is attractive to your postcard recipients and will help you achieve your goals. Ask yourself: what do your customers want? How can you solve their problems and make their lives better? What is your unique selling proposition? How can you leverage the proposition into an offer that will motivate response and generate profit? A great postcard offer is highly desirable and time-limited: you want customers to know they're getting a great deal and that they have to act fast to take advantage of it. If you can offer something your customers already want, at a discount or with an add-on that makes now the time to buy, then cut the offer off at a specific deadline, you will boost response rates. We'll cover how to present your offer later in this series; for now, all you need to do is develop an attractive offer your target audience will be greatly interested in.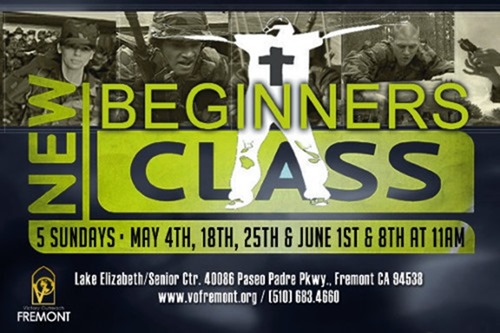 Postcard for Victory Outreach Church of Fremont
Odds and ends
There are three more things you need to do in the planning stage of your postcard:
Determine what action you want customers to take: this might be visiting your physical location, calling a phone number, replying by mail, visiting your website, liking or following a social media page, or downloading an app. Do you want customers to buy now, set up a sales appointment, or follow up to receive more information? Consider your product, and understand postcards are generally more effective at qualifying leads than generating direct sales (though they can definitely generate sales).
Decide when you want your postcards delivered: is there a certain time of year you want your postcards delivered? A day of the week? A holiday you want to take advantage of or avoid? Consider how timing might affect response rates, and pick a date.
Determine your budget: keep in mind your postcard marketing campaign "costs" should be considered an investment with an expected return. While you want to keep costs low, certain expenses are directly related to your ultimate sales. For example, the more postcards you send, the more postage costs; but when done correctly, the more money you'll make.
Part II of our Perfect Postcard series will be released in June 2015, and will cover postcard copywriting best practices. In the meantime, you can start planning your postcard campaign now.