Holiday gift-giving is fun whether you're shopping for friends and family members or sending Christmas gifts to your best clients. Giving the people you care about a meaningful gift they'll love is incredibly fulfilling, and you can make the experience even better when you print custom holiday gift labels for fun and branding.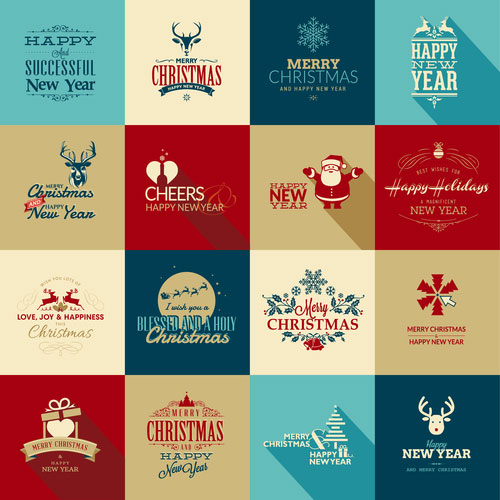 Why print custom holiday gift labels?
You've carefully selected the perfect wrapping paper featuring an amazing holiday theme, and you might even have printed custom holiday greeting cards. Custom holiday gift labels let you add your own special touch to gift-giving by featuring your own custom design.
Custom holiday gift tags make your presents stand out and can serve as excellent conversation pieces a holiday gatherings. Consider the following theme ideas:
Funny gift labels (perhaps a photo of Uncle Bob sleeping in his easy chair after last year's Christmas dinner?)
Artistic gift labels (feature your own unique holiday artwork to showcase your talent)
Sentimental gift labels (remember loved ones or feature special family moments or catch phrases)
Anti-holiday gift labels (bah-humbug!)
Kids holiday gift labels (have your kids create a design, scan it, then turn it into holiday gift labels)
If you operate a business, you can print custom holiday gift labels featuring your branding: logo, colors, fonts, tagline, etc. Your clients will notice the extra attention to detail and personal touch that makes them feel appreciated by your company.
There are no rules when it comes to designing your own holiday gift labels, so get creative!
How to design and print custom holiday gift labels
It's super-simple to design and print custom holiday gift labels!
Start by downloading a free gift label layout template

in the size and shape you want (rounded corner, circle, or oval)

Open the template in your favorite design software, such as Illustrator or Photoshop, then create your custom artwork (or, scan in an image and add to your label)
Add your own "to and from" text, plus any special holiday sentiments
Save the file and upload it for printing, then select your print options: shiny, protective UV coating, production and shipping turnaround times
Approve the proof, and your custom holiday gift labels will be printed and delivered to your door in just a few days. They're printed on premium paper stock that's easy to write on and kiss-cut sheets, which make it easy to peel your labels off while your wrapping gifts.
Not a designer? You can get affordable design services to create your custom holiday gift labels for you. Get started now!