You know direct-mail postcards are powerful marketing tools that are excellent for generating leads and sales, but did you know ultra postcards can help increase your response rate and maximize your return on investment? Ultra postcards make it easy to stand out from competitors and make your mailers more effective. The following details why you should print ultra postcards to drive summer profits.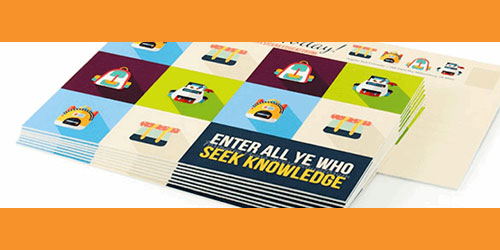 Ultra postcards are triple thick
Unlike standard postcards, ultra postcards boast triple thick paper stock: two 120-lb. outer layers around a 45-55-point inner core. The result is a thick, heavy, smooth postcard that feels amazing in customers' hands – all traits that haven shown to influence purchasing decisions.
Ultra postcards are colorful
You can opt for a colorful inner core, which makes your postcards stand out with an attractive band of edge color. With your choice of red, black, green, blue, orange, and white, you can make your postcards match your brand or the tone of your message. Either way, your recipients won't be able to resist taking a closer look when you print ultra postcards!
Ultra postcards earn more responses
Ultra postcards are unique and unexpected. They are premium products that convey a sense of premium quality to your products and services. They help you stand out from your competitors, and they command attention at the mailbox.
Ultra postcards get read by your recipients, and they make a compelling case for your brand. Make sure the rest of your postcard marketing campaign follows best practices with a solid time-limited special offer, targeting mailing, and compelling design and copy, and ultra postcards will help you get more response, more sales, and more revenue.
If you're already sending direct-mail postcard marketing campaigns, make your pitch more compelling by printing ultra postcards – it's a minimal additional investment that can yield excellent return on investment. Save when you get discount prices on ultra postcard printing.