A brief list of some of my favorite calendar designs, and why I like them.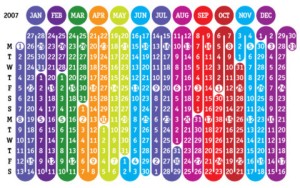 If you do a search for creative calendar designs, you'll find a lot of visually appealing ideas that look great as wall hangings but function poorly as calendars. They're hard to follow. But not this one – a combination of curves and linear paths makes it easy to go through your month and find your day in the most unconventional way.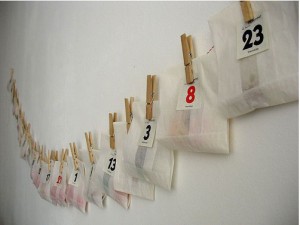 Goodies for the kiddies? Sounds like a plan, especially if you can slip a lesson or chore into them as well.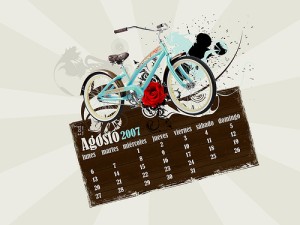 I like calendars that play with proportion and grab attention. After all, your calendar is more than just about function – it should be noticed and help market your business. This one does the trick.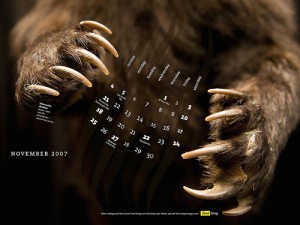 Only the blind could miss this calendar ... for maximum effect, go with bear claws.

The amazing bubble calendar! Pop one off each day ... addictive, compelling, impossible to miss.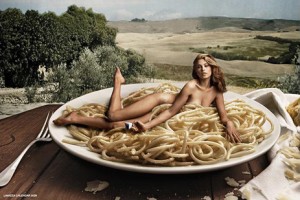 Naked woman writhing in an enormous plate of spaghetti on a tray overlooking an Italian valley? Dreams do come true!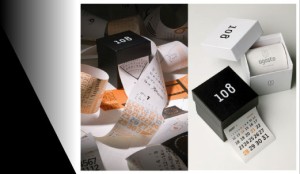 Small box, big on creative design concept. Years of calendar counting pleasure!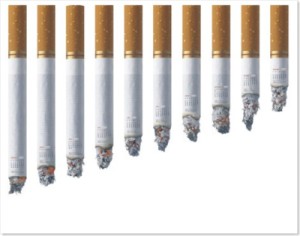 Not only can you not miss the cigarettes, you can't mistake the statement this design makes.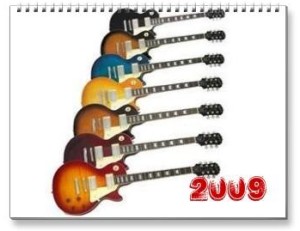 I like guitars. Simple enough – but it demonstrates how arbitrary your audience's tastes can be. The design isn't necessary extraordinary (though it is attractive). I just like the pictures.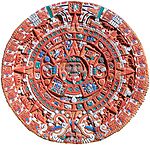 The last calendar? Don't print beyond 2012, if you believe those who tout the Mayans as soothsayers who predicted the end of time. I think the designer just called it quits after blasting out a couple thousand year's worth ... Whatever you believe, it's fair to say that the Mayan calendar incorporates one of the most ingenious designs ever created by man. As told by Wikipedia: "These calendars can be synchronized and interlocked, their combinations giving rise to further, more extensive cycles."