The South might have a reputation for crafting fine barbecue sauces, but we all love to slather our ribs, pork, chicken, and just about anything that comes off the grill with a tangy barbecue sauce as well. And all over the country there are award-winning barbecue sauce concoctions any aficionado can appreciate. Just like every other product, no matter how good the sauce inside is, you won't sell it without a killer label.
Here are my five favorite barbecue sauce labels and why I like them.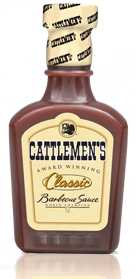 Cattlemen's Classic Talk about branding ... Cattlemen's outdoes itself with classic western styling that lends authenticity to the barbecue sauce within.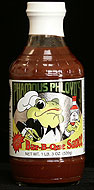 Phamous Phloyds Phrog Hot BBQ A phrog... err, frog dons this unmistakable bottle of spicy barbecue sauce. Phloyds makes many different types of sauces, and so it is easily recognized on store shelves.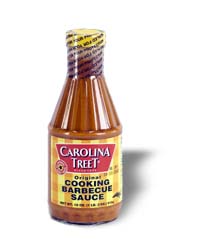 Carolina Treet The Carolina Treet BBQ bottle has a unique shape and texture, but it's the homestyle nature of the label that catches my eye. Based on the label, it's easy for me to trust that this company makes a quality product that I'll enjoy. Ahhh... the power of design!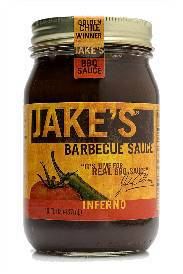 Jake's Inferno I absolutely love this label – and in fact the entire bottle design – because it's basically just a big jar that says bold and hearty. The inclusion of ingredient images on the label and the hot-fired look of the label are refreshing in comparison to so many brands that look alike, and I can easily tell that this sauce is for serious barbecue lovers like me!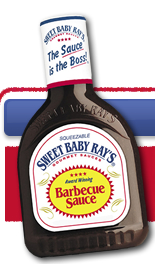 Sweet Baby Ray's I've saved the best for last. The Sweet Baby Ray's label gets my vote because it is simple, easy to read and understand, and has a clear message – "the sauce is the boss." This theme is evident by the plain label that tells us little more than that the sauce is award-winning (aren't they all). For me, when I see a label like this, I feel less like I'm being marketed to and more like I'm making the decision – and that's exactly what ol' Sweet Baby Ray wants.