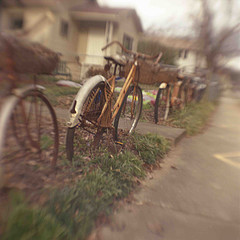 Ahh ... You've worked hard for months, and it's time for a well-deserved, long-overdue vacation. Time to forget about budgets and sales, personnel and marketing, right? Wrong.
Nevermind the fact that you won't be able to completely put work out of your mind, you're also missing an opportunity to pick up more customers. Here are the top five neat ways to market on vacation:
Bicycle bumper stickers and other labels you can affix to almost anything — helmets, vehicles, tackle, luggage and anything else the public will see.
Business cards and brochures — Leave your business cards and brochures in hotel rooms, on restaurant tables, in tourist guides, in phone books and anywhere else other travelers are likely to come across them. Gear a special promotion toward them: "If you found me, then you are the chosen one ..."
Network at night — If you go out to the clubs at night, be friendly and strike up conversation. If you find others who share your business interests, you can arrange to keep in touch.
Give a speech — Some marketers plan vacations around speaking engagements, but you might be able to plan your speaking engagement around your vacation. Contact your destination's Chamber of Commerce or Convention and Visitor's Bureau to make your pitch. Maybe you could get in a business exchange program, whereby you visit some local businesses and their reps visit yours when in your area.
Empower another — There's no reason you have to do all the work. Leave your marketing duties with an assistant or virtual assistant while you travel. This way, your money's still working for you when you're enjoying the lavishes of life.
Image CC License Flickr.