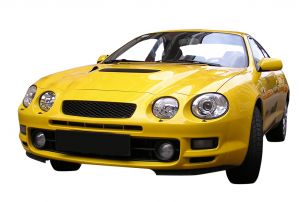 We'd all love to plop down $5,000 for a MainGear F1X 750 and never worry about memory issues and other hiccups again. However, most of us can't afford the expense and with ever-expanding technology it's difficult to justify dropping five Gs on a computer you'll have to replace in five years.
For new graphic designers or those on a tight budget, even buying the latest and greatest Macs or high-end Windows PCs can prove costly; so it's important to find the right balance between performance and price. I asked Sam Waldroop, Jr., of Press-F1 to break down how a graphic designer can soup up an average computer to make it high-end – on a budget. Here are Sam's recommendations for transforming an off-the-shelf PC into a lean, mean designing machine. Above and beyond what is already included in your store-bought computer, you should install as much memory as the system will allow. If you're not sure what your capacity is, you can find out by running a neat little tool called SIW, which will also reveal a wealth of other hardware and software specs for your current system. Your motherboard should have four memory slots (or two slots that can hold 2GB RAM each) and a PCI Express (PCIe) slot so you can install a graphics/ video card with at least 512 MB – more if you can afford it. Make sure your hard drive runs at a minimum of 7,200 RPM SATA with a capacity of at least 250 GB.  Never skimp on the power supply, which should be at least 500 watts to do the job right. Your computer case is also integral to seamless operation and should be well ventilated to keep everything running cool. "Heat is Public Enemy No. 1 on performance affecting all components," Sam said. Your operating system choice is likewise very important. Sam recommends running Windows XP because "it will give you more bang for your buck since it runs well on fewer resources."  Run it on a Core Two Duo processor or, if you have the Vista OS, a Quad Core processor. I priced out Sam's recommended upgrades on Tiger Direct and came up with $431:
Assuming you bought the Wal-Mart special for $300, you can have a true high-end graphic design PC for under $800 – and probably even less with some due diligence. Do your research and compare hardware deals between several stores. Make sure your PC doesn't already have something you're looking for — you might not need a new motherboard or hard drive, for example. Be patient and wait for deals, and you could conceivably bring your total price down to around $500 — and $500 sounds so much better than $5,000. You could outfit 10 employees for the price of one high-end computer!

Sam Waldroop Jr. has been in the IT business professionally for the past six years, and he's the founder of Press F1 where his tagline is "Honest answers in simple English."  Sam specializes in computer repair and custom-built desktops as well as Jetta Laptops. He services all makes of PCs. Visit his website at www.pressf1.info or call (937) 498-4600.