The third installment in my tip o' the hat to Mother Earth's fantastic design work features the deserts of the world, shaped by the winds of time. Graphic design inspiration can be found in even the most arid regions!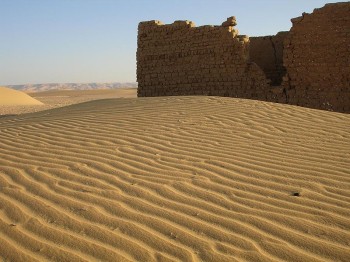 The curved striations carved in the sands of the Sahara give way to a sweeping desert vista. I really like the mud brick building, which offers contrast in human design against nature's own. Philosophically, I wonder whether "man-made" items such as this mud brick home (or a postcard) should be considered as natural as the wind-swept plain it stands on, since humankind might be considered a natural element.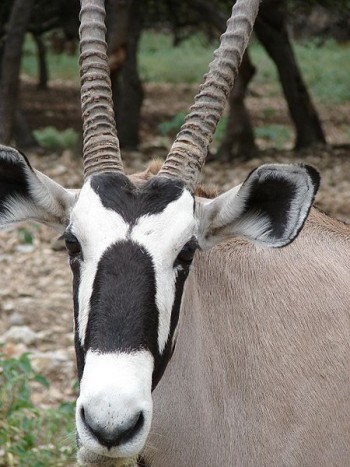 Is this a gazelle or a Rorschach inkblot test? Neither – it's an Oryx from the Arabian desert. Reminds me of a certain comic book character ...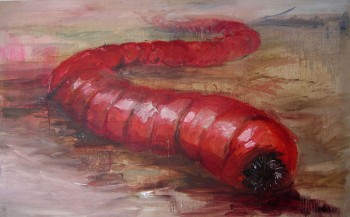 Have a penchant for cryptozoology? If the Mongolian death worm exists, it is deep in the Gobi Desert and its appearance inspires such tasteful comparisons as to that of a 5-foot-long cow intestine.

The Booneville Salt Flats in the Great Salt Lake Desert are an ocean of salt up to 6 feet thick.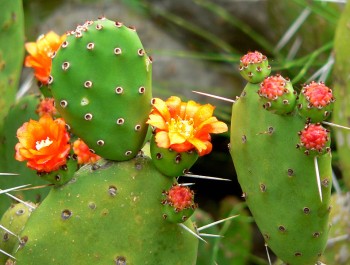 Desert-dwelling prickly pears are a great source of beautiful – yet spiny – inspiration. These plants bright-colored flowered contrast well against the spined green of the main cacti. Made famous amongst small children for their role as an edible in the Disney interpretation of "The Jungle Book," prickly pears are indeed a favorite dish in certain areas and cultures.