I'm a sucker for clean web design — for me, the simpler the website, the better. If you're a designer, you know that "simple" design can be very difficult to achieve, especially for powerful websites. Clean, simple design is worth the effort, especially for business owners, because it simplifies decision-making. Confused customers do not buy. If you're a designer, business owner or entrepreneur working on an online venture, take a cue from the following websites. Each combines a creative product suite with clean and simple design that works. As I've said before, products do not sell themselves, and I doubt any of these websites would enjoy the success they have if they sported mid-'90s web design.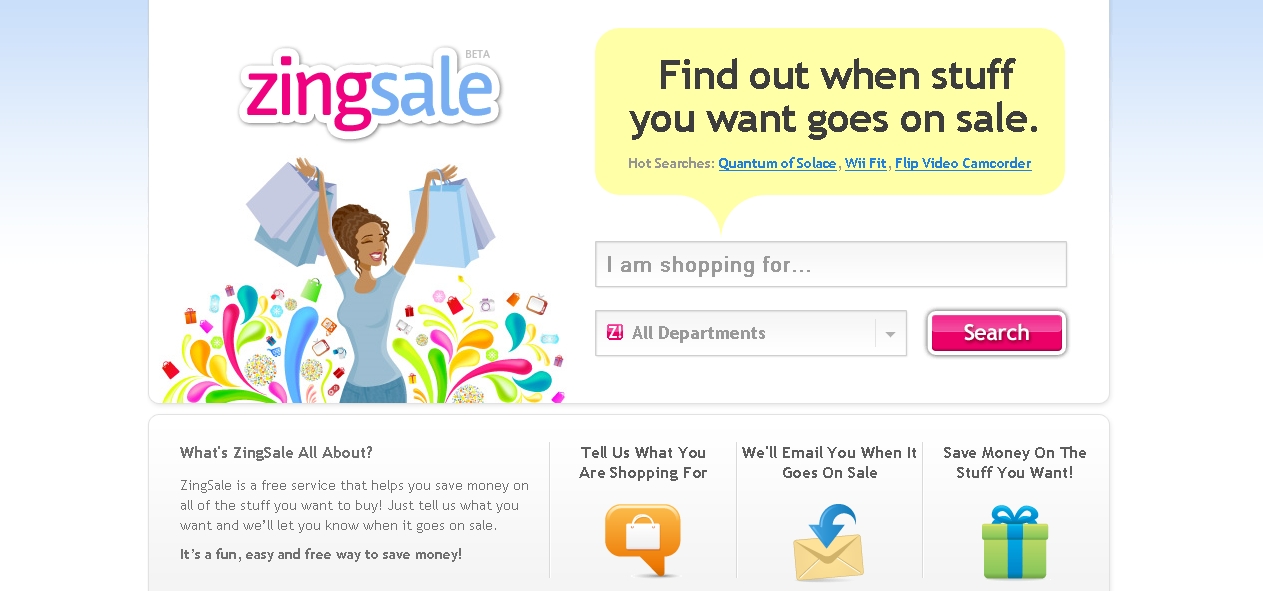 ZingSale— This website alerts users when something they want to buy is on sale. What I love about it is the spacious layout, and the fact that there are only a few actionable options. Visitors can search or browse for sale items, create custom alerts or learn more about the company. The search and browse functions are at the core of the site and are graphically highlighted with large colorful icons and oversized text box. The website seems to understand that I'm interested, but I'm also in a hurry, and this works for me.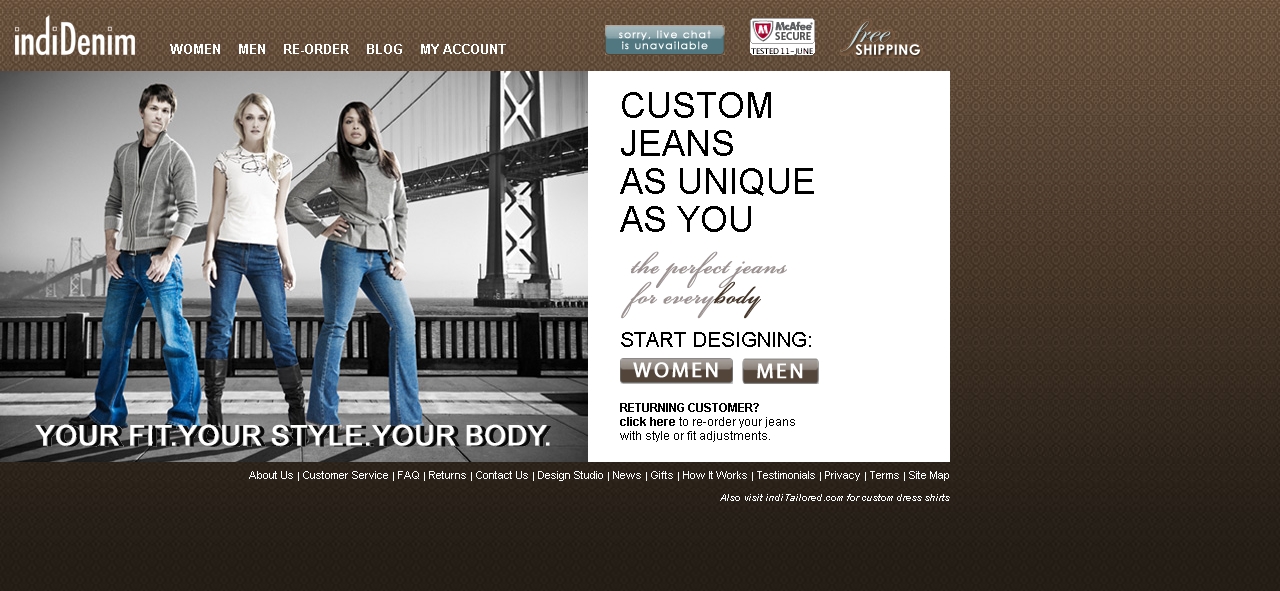 indiDenim — With a creatively clean look, this website bucks some "Web 2.0" design conventions but hits the nail on the head with large text, buttons, images and two very obvious choices: You can either: 1) start designing a custom pair of jeans, or 2) reorder. Simple. Easy. Profitable.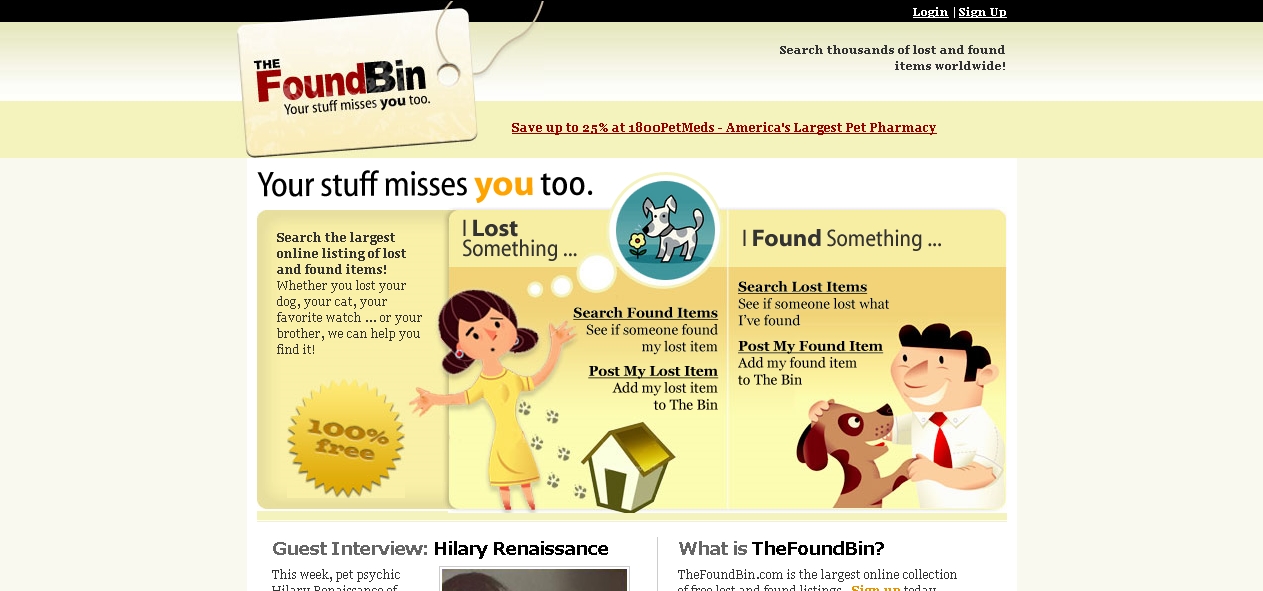 The Found Bin — A lost and found website that connects the "losers" with the "finders." Cartoon characters enhance the fast and easy nature of this design. The designers have created a layout that lets you search or post lost and found items front and center without having to scroll below the fold.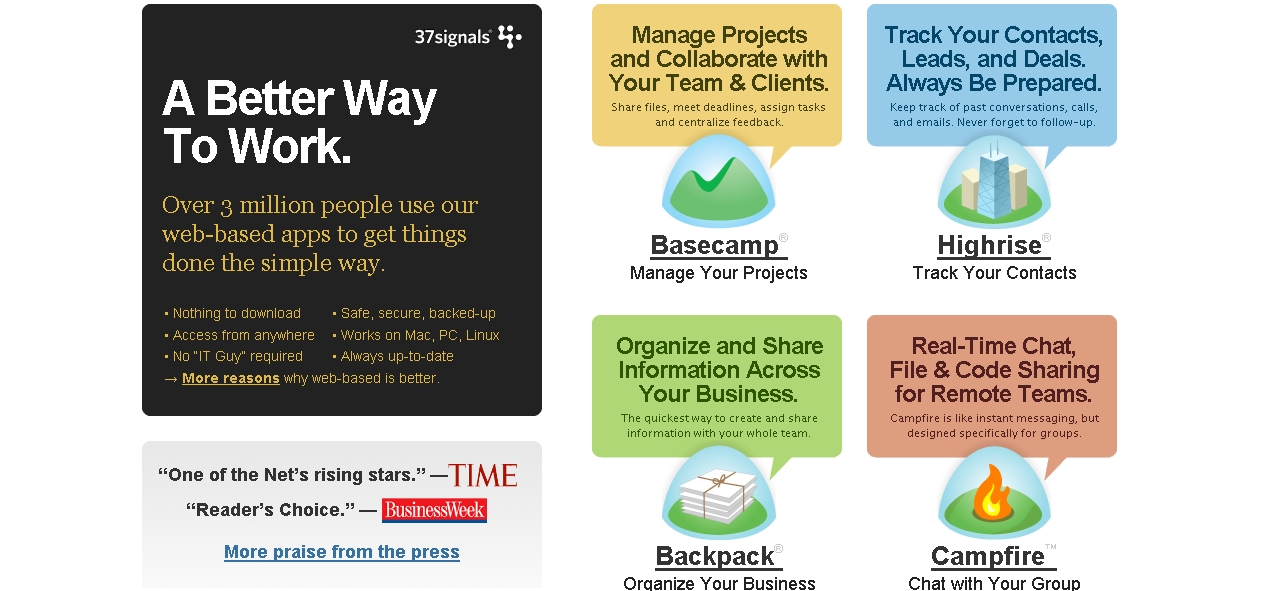 37Signals — Many, many designers read the 37Signals blog, and for good reason. One look at their product suite page and you can see that this company is the essence of clean web design. Four products dominate the upper portion of the page in an oversized, spacious layout. Since these products are robust, the company decided to include important information as you scroll down the page. By combining a clean top fold with a magazine-style bottom fold, 37Signals caters to the quick and easy as well as the inquisitive in one page. What are your favorite clean designs?