While the tech business world is abuzz about Google Wave, I've been exploring another new Google tool called Sidewiki. Sidewiki is a gadget that allows you to share helpful notes, history and resources with other Sidewiki users on any web page. Basically, you can post and read messages from a collapsible sidebar; and for graphic designers and other marketers, Sidewiki could prove to be a business booster.
First of all, if you're a graphic designer you're primarily a B2B company. You serve marketers and developers, who are also likely users of Sidewiki – so your target audience is right there.
Second, you can use Sidewiki to lend credibility to your abilities by offering valuable insight to anyone else's posts; and you can drive traffic to your own website right from the Sidewiki when other users read your input.
Here's an example of how I could use Google Sidewiki to bring business to the PsPrint website.
I come across a list of postcard graphic design articles at AllGraphicDesign.com and realized this would be a great opportunity to let other readers know that print quality is critical to making their postcard designs pop with brilliance.
I open the Google Sidewiki and type a brief tip about quality printing then hit "publish."
Now, whenever another Google Sidewiki user visits this page, they'll see my hint and a link to PsPrint's website.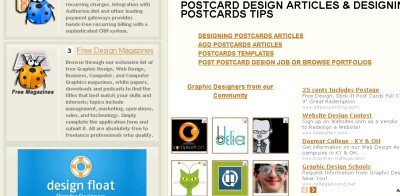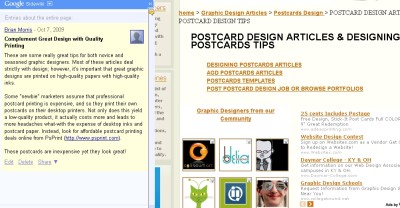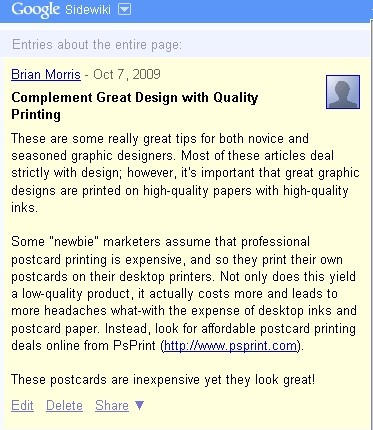 This is just a rudimentary example of the many wonderful ways you can market your business using Google Sidewiki. The beauty is that you can now publish comments on websites that do not typically allow comments – the Apple website, for example, or your state's small business website – to drive more customers to your website. Give a try for yourself and let me know your success stories.