Once a month, PsPrint asks a creative business owner or graphic designer to share his or her tips and techniques. This month, we interviewed Darren Caywood from Midnet Media, a web development, video production, graphic design and Internet media company in Ohio.
What challenges do you face as a business owner that your education didn't prepare you for?  How do you meet those challenges? I went to Bowling Green State University and graduated with a Bachelor of Arts in graphic design, so business classes were few and far between. There have definitely been some interesting business challenges ranging from epically long work hours in the early years, to health care coverage, to business tax issues. Part of being a business owner is knowing that you can never have everything figured out. It keeps coming at you.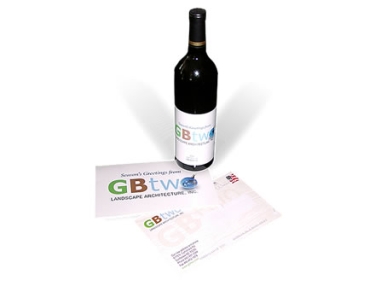 Aside from the technical aspects such as resolution and image format, how does designing for web differ from designing for print? I think the big difference is the lives each live. Print is fascinating to me. I still get excited about working with printers and seeing the final product. Being able to touch a piece is the great thing about print. But once it's printed in mass quantities, it's complete. And, it MIGHT live forever. Web, on the other hand, is a living, breathing creature that can and does change instantly. It's never complete ... and it WILL live forever.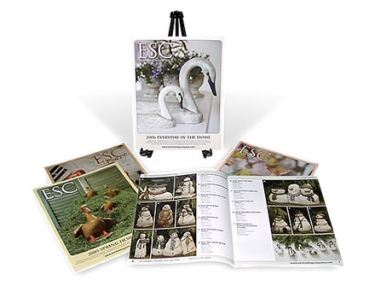 Your firm's success relies on the talents of in-house designers, developers and other staff as well as remote sales teams.  What is the most important quality you seek when hiring a new employee?  The one thing that, everything else being equal, gives an applicant a definite advantage. In hiring employees at Midnet Media, our main focus is on the person and their personality. If they have great work ethic and a good skill set, they will fit in well here. We've certainly been fortunate over the years to have employees that have a great personality and a great skill set. As the owner of Midnet Media and a graphic designer at heart, at some point you likely transitioned from doing most of the design work yourself to delegating most of the design work to your design team.  Given the pride designers have in their work, how did this transition affect you personally and as a business owner? Great question. Indeed, it was a major transition for me, switching from lead designer on basically every project to delegating the design work so I could focus on building the business. Again, I have to go back to our employees on this one. I think we have a great relationship where they understand my design philosophies, and in turn, I've become open to any and all new design trends and technologies. In fact, it's been refreshing seeing my ideas go from a quick sketch on a piece of paper to a working design. In fact, I think it might make for a better design.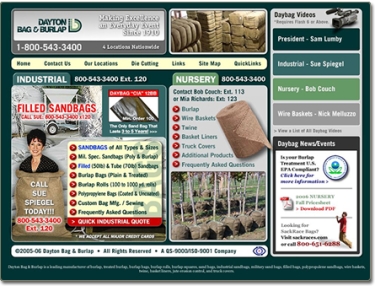 The Midnet Media website states that you let "designers design and developers develop."  Obviously you recognize that allowing your employees to excel at their passions builds a better product.  What's the key to maintaining efficient communication and workflow between several skilled employees? We realized early that the kid winning the art contest didn't exactly do well in the math bowl. And that's definitely OK. Our goal is to simply bring the designer and developer worlds together and come up with a great-looking design that also functions efficiently. Having both designers and developers in-house that continually push the bar higher - together - is one of the best things about being in this business. What was the most challenging project you've ever worked on? Why was it so challenging and how did you meet the challenge? The most challenging project we've ever worked on might have been one where the client hired us to do a project, then was adamant about sticking to the design mockup they had included with their project. And the mockup was not good design. After trying a few new concepts, the client still insisted on their initial design. So we obliged. "The customer is always right" rang true. Let's just say, though, that the site might not make it into our portfolio. What are favorite ways/places to find graphic design inspiration?  How would you describe your style? Personally, I find inspiration for graphic design everywhere I turn, from the grocery store, to nature, to my kids' drawings. Online, there are some nice resources such as Haystack where you can peruse other designers work quickly for inspiration, or sites such as COLOURlovers when I need help with a color palette. Darren on Midnet Media: Early 2010 will mark Midnet Media's 10th year of business. We're a small company headquartered in Minster, Ohio, showing that in today's world, a technology company can be located just about anywhere. We love the small town aspects of working here, but get to enjoy visiting clients all over the country. Our goal is to help companies of all sizes build good-looking, efficient websites and online applications. Also, my business partner, Mike Wilson, who runs our Columbus office, has been my best friend since childhood. Some people would caution going into business with a friend, but for us, it works well. Communication is never an issue, and the laughs are daily, which I think helps keep the environment here friendly and, hopefully, stress free.