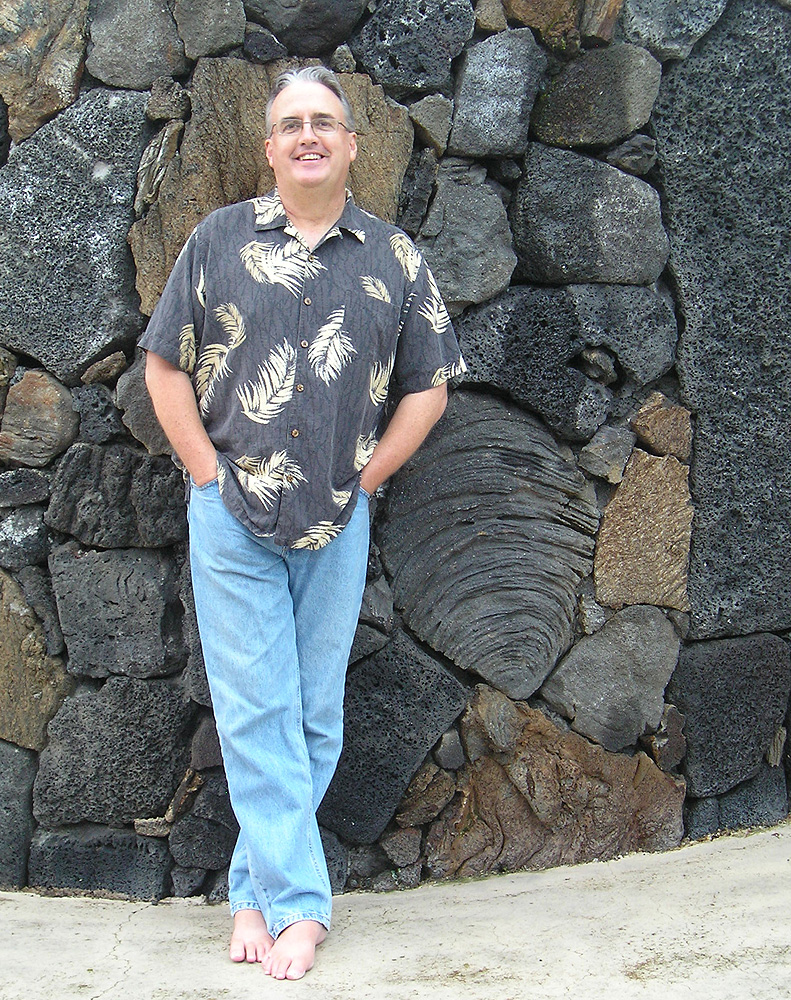 Few designers achieve the level of success that Jeff Fisher LogoMotives founder Jeff Fisher has. Jeff has built an industry of himself through the powers of personal branding and hard work, and his ability to recognize opportunities when presented. The master logo man wears many hats as designer, writer, and consultant and maximizes potential in every arena.
As Jeff's responses to my interview questions reveal, we can learn a lot about how to be successful in today's competitive design market from Jeff Fisher (full biography at the end of the interview). You're well-known (and respected) for your keen ability to market your services. In your opinion, what avenues should new freelance designers take to find business? Obviously, social networking is the marketing tool o' the day. Designers need to make the most of Twitter, Facebook and online portfolio sites in promoting their efforts. However, so many designers spend too much time networking only with those within the design industry, both online and offline. They need to get out there and market their efforts with business people - the ones needing design work - through neighborhood business associations, chambers of commerce, business conferences and online resources such as Biznik.com and StartupNation.com. What is the biggest marketing mistake you've made, and how did you resolve it? In 1987, I attempted to re-introduce my design business as Logo Motive Design. It failed in a big way, because I didn't treat my identity project like that of any other client. I also didn't take my history as Jeff Fisher Graphic Design, or my target market, into consideration. It took me over a decade to realize that by adding "Jeff Fisher" to "LogoMotives" I would be able to convey who I was and what I did in one effective graphic symbol.
What is the biggest mistake new designers make?
The biggest mistake by a designer coming directly out of school is believing everything everyone has told you prior to graduation day. Throughout their childhoods, and all levels of education, creative types are told by many that they are so great and so talented. Reality will hit, when the door of the school smacks a recent design graduate in the rear-end, as they head out into the big, bad world. That's when one's true design education begins. A design education does not necessarily prepare an individual for the real world: It's just an introduction to the tools and knowledge one needs to begin a career as an employee or independent designer. A smart newbie designer will have spent a great deal of time learning how things truly work in the business world, how to work with a printer, how to promote themselves effectively and much more.
You've been in the business for more than 30 years, so you got your start long before the Internet was a vehicle for commerce. How did you transition to online marketing, and do you still engage in offline marketing?
I worked professionally as a designer for about 13 years before a computer appeared on my desk in 1991. I was just getting proficient on my Mac when I started hearing about things called e-mail and the Internet. I immediately saw the value in sending out my "Toot! Toot!" press releases via e-mail. Participation in business- and design-related forums was next. The online presence for Jeff Fisher LogoMotives was much more abrupt. The major newspaper in Oregon interviewed me for a feature article on a Friday and asked if I had a website. I lied and said yes. On the following Monday, when the article was published, I had a web presence - and the paper didn't publish my URL in the piece. The biggest surprise to me was getting clients from around the U.S. and foreign countries. I had naively seen my online portfolio as a resource for potential local customers. These days, my offline marketing primarily involves real world networking events, speaking at conferences and writing articles. The last time I created a direct-mail piece for Jeff Fisher LogoMotives was in 1993. A postcard promotion I did 2½ years ago for my book "Identity Crisis!" was a very effective marketing tool.
In addition to your identity designs, you've authored several books, you write two blogs, you maintain a Twitter account, you write magazine articles, and you deliver lectures. How do you find time to do it all?
"Work less; charge more." That was my response years ago at a HOW Design Conference when asked for my business mantra. That thought really does play into having the time to do what you need to do and how you'd like to spend the rest of your time. I'd much rather create one identity for $5,000, rather than 50 logos at $100 a piece. I've always worked to live; instead of living to work. Having a good work/life balance allows me great flexibility in how I choose to direct my creative energy.
Do you still do all of your own logo designs, or do you employ a design team? How involved are you in the creative process?
Jeff Fisher LogoMotives is just me, so I'm involved in all aspects of the creative process. A potential government agency once asked how many of my design team would be attending our initial meeting. They were a bit stunned when I said I was the only member of the "team."
What's the secret to success?
If I told you, it would no longer be a "secret." Sorry, I couldn't resist. Actually, I think it's a combination of the following things: Be confident in your talents and abilities; but don't let ego screw things up. Not knowing the answer to a question, don't be afraid to say "I don't know, but I'll find out." Show up on time. Do more than expected in any given work situation. Understand the difference between "bragging" and "tooting your own horn" - and "toot" the hell out of your successes. Always take the time to thank those who help you along the way. -------------------------------------
Website/Portfolio/Blog(s):
Visit
http://jfisherlogomotives.com
for Jeff's blogfolio Jeff Fisher LogoMotives, his personal blog bLog-oMotives, and the blog for his book "Identity Crisis!"
Email:
jeff@jfisherlogomotives.com
Location:
Portland, Oregon, or "wherever I may be with my Powerbook at the time"
Contact info:
PO Box 17155, Portland OR 97217 • 503.283.8673
Books authored:
"The Savvy Designer's Guide to Success: Ideas and tactics for a killer career" (HOW Books, 2004) "Identity Crisis!: 50 redesigns that transformed stale identities into successful brands" (HOW Books, 2007) Jeff is currently writing a book, with the working title "LogoType," about typography in identity design. It is scheduled to be released in late 2010 by HOW Books.
Biography:
Jeff Fisher, author of "Identity Crisis!: 50 redesigns that transformed stale identities into successful brands" (HOW Books, 2007), is the engineer of Creative Identity for the Portland-based firm Jeff Fisher LogoMotives. A 30-year design veteran, he has been honored with more than 600 regional, national and international design awards and is featured in more than 100 books about logos, the design business and small business marketing. His first book, "The Savvy Designer's Guide to Success" was released in 2004 and has been reissued as a PDF on CD from HOWBookstore.com. Fisher is currently writing a new volume with the working title of "Logo•Type," on the topic of typography in identity design.
Fisher serves on the HOW Design Conference Advisory Council and is a past member of the HOW Magazine Editorial Advisory Board and UCDA Designer Magazine Editorial Advisory Board. The designer also writes for HOW Magazine, other industry publications, and many webzines and blogs. In addition, Fisher is a nationally recognized speaker, making numerous presentations each year to design organizations, design schools, universities and business groups. Fisher, a judge for numerous previous design industry competitions, will be the judge for the first HOW Magazine Logo Design Awards. Graphic Design USA magazine named Jeff Fisher one of the design industry "People to Watch" for 2009.