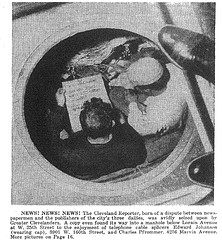 Are you looking for a quick way to get an endorsement, find an investor or learn new information or some valuable insider market research? In many cases, it's just a phone call away. Ask any journalist — it's really not that difficult to get in touch with people who are willing to lend a helping hand to get your idea off the ground. Remember that human nature is to be intrigued; and so if you have an interesting pitch you can get almost anyone to listen. Applying a journalism approach to marketing can yield huge dividends such as free endorsements, free press and free information. Here's what journalists know:
Identify your source — Is your source relevant, interested and qualified to discuss your topic?
Try the published channels first, unpublished second — Look for a public relations phone number to call first. If that doesn't get you through, try calling a non-800 office number, secretary or even a home phone.
Be direct — If you want someone to entertain your phone call, be direct and upfront about what you want. Ask permission to go forward with your interview.
Follow up — Ask for the best way to follow up, and follow up if needed.
So how do you find contact information? Drill, drill, drill if you have to, but in most cases a simple phone call to the PR office will get you through to who you want to speak with, especially if you make a compelling case. You can find research, endorsement and investment resources from sources such as SCORE, the SBA, authors, magazines and industry trade associations; celebrities from Contact Any Celebrity, Celebrity Endorsement Network and Celeb Brokers. Find journalists and industry experts at ExpertClick and PRLeads. You can also track press releases on MarketWatch, PRNewsvine and PRWeb. Keep in mind that you don't need paid resources if you're diligent with your research. Image use CC License Flickr.