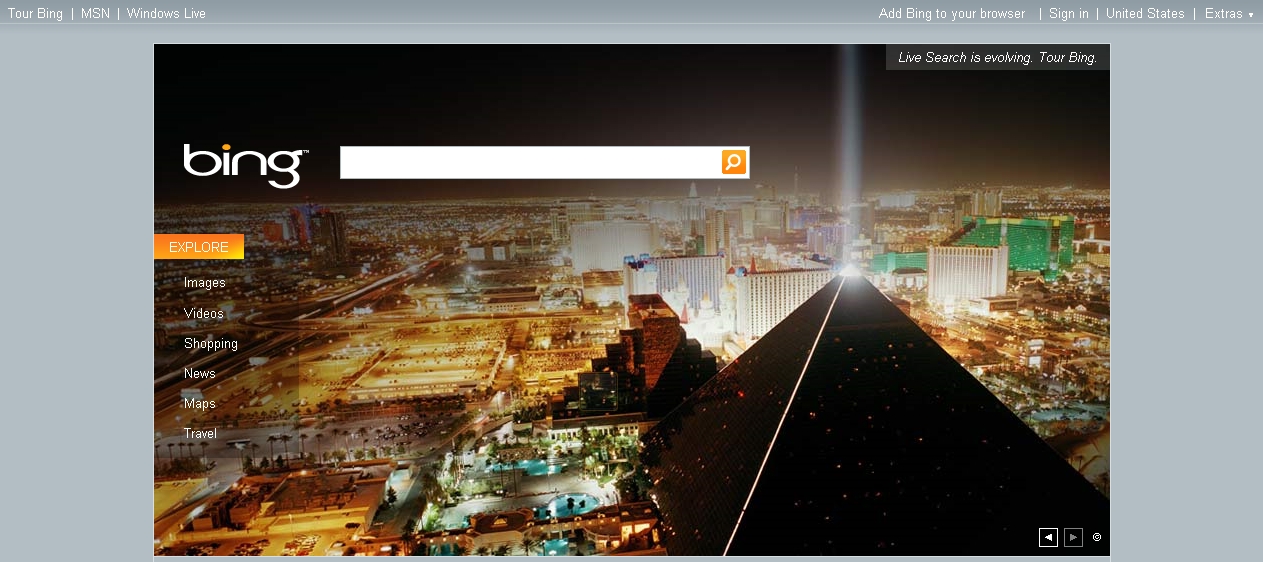 A lot of people are blogging about Bing, Microsoft's new "decision engine."  Most of them can't see the benefits of using Bing over the industry-leading Google search engine (or it's little-known-yet-curious offspring, Google Square).  Those who can argue that the informative pop-ups and other features make it easier to choose the right site to click on, thus saving time.
But that's all on the search party's end.  What I want to talk about is what Bing can do for you – and more specifically, for your business.  First things first:  because Bing's pop-ups reveal more information about your website directly in search results, you can compare your site's pop-up to your competitors' and work to optimize your pop-up.  You'll make your website more appealing at the search level beyond the simple site description.
Second, Bing might be the perfect for advertising.  It's PPC ad system is similar to Google's, and does not get the same traffic, but it also has far less competition.  If you know how to finagle the PPC marketplace, you can potentially get more clicks for less money with Bing.
The challenge Bing faces is to compete with Google, and Microsoft is taking great strides to do so.  The company has implemented a cash-back rewards program for searchers who purchase products after using Bing to find them – to the tune of up to $2,500 each year.  This incentivized search function is appealing to many shoppers, and if your website is among the top results you can likewise reap the rewards through volume purchases.
What's more, Microsoft has reportedly launched an $80 million to $100 million ad campaign to promote Bing.  This kind of money has never been put behind a search engine launch before, and though it isn't likely that Bing will dethrone Google any time soon, it is likely that Bing will draw crowds.
If you're in the top results, if you're advertising for keywords with few competitors for less money, and if you're able to make sales because customers used Bing to get the incentive for discovering your website, then Bing is a good place to be.  Better get on board now before your competitors beat you to it!
Weigh in on this one:  To Bing or not to Bing?