Poster marketing is a great way for nonprofit organizations to directly influence a large portion of the population without breaking the bank. The most successful nonprofits know this, which is why they engage in poster marketing year-round.
Different nonprofits incorporate different poster marketing strategies, but they all have the same purpose: to elicit powerful emotions to change or reinforce the way a person thinks about a topic; to encourage joining the cause and taking action.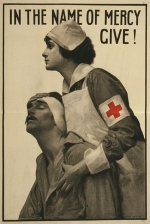 Take a look at the Red Cross's poster marketing efforts over the decades. The Red Cross is well-known for distributing posters that depict a hero saving the life of another. More modern Red Cross posters focus on your ability to become a hero. The American Heart Association inspires action by showing how easy it is for even cubicle partners to get up and walk – this poster encourages everyone to wear their sneakers to work for National Start! Walking Day.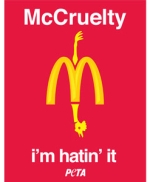 And how can I possibly leave out PETA, well-known for outrageous-yet-poignant posters that captivate both supporters and detractors? There are other animal rights groups, sure, but PETA is undoubtedly the best-recognized largely due to the organization's marketing strategy. Who can forget the McCruelty anti-McNugget poster? You can print 500 posters for under a buck each, and if you're a nonprofit organization you can't afford to miss out on the power of poster marketing.