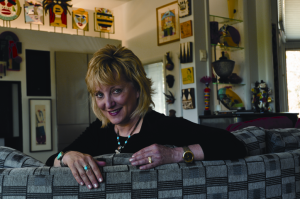 Jill Tanenbaum has built her company, Jill Tanenbaum Graphic Design & Advertising Inc., from the ground up to become a major player in the graphic design industry. Having handled high-profile projects for corporate commercial and government clients, it's easy to see why adopting Jill's philosophy and approach to graphic design could pay huge dividends for your business. Here, Jill reveals valuable insight we should all heed.
Many designers struggle to make the leap from sole freelancer to a fully staffed firm. How did Jill Tanenbaum Graphic Design & Advertising Inc. make the transition from a lone graphic designer to a creative team? When and why did you make the transition, and what are you able to do now that you could not before? I have owned JTGD&A since 1982. I grew my company to seven employees (and many freelancers) over 25 years. Initially, I worked alone, but the work was more than one person could handle. Plus, there was no way for me to grow the business alone unless I wanted to keep being a freelancer, which I did not want to do. So, ultimately after a few years of being a freelancer, I stopped doing the design work and grew the company. I rented an office, interviewed and hired staff, determined the benefits, and I was also the business developer and creative director. I was always pretty good at business and enjoyed it, so it wasn't that difficult for me to make the transition. What was difficult was that we were using drafting tables when I started the company. Computers didn't come into use until the mid to late 1980s. That was a tough transition. My designers didn't know how to use them and we had to hire consultants to learn. We were doing "traditional" boards and moving into computer art for about one year before we felt comfortable enough to use computers solely. We were able to offer clients more services and able to do multiple jobs at once which was not possible when I was on my own.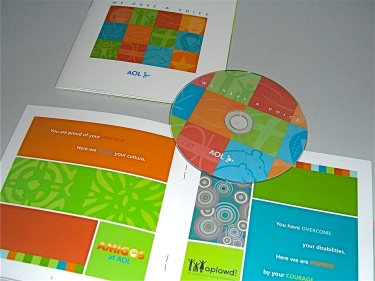 Aside from target audience and offer, what are the three most important sources of inspiration graphic designers should draw on to craft creative concepts for new client advertising campaigns? First, designers have to understand the client's goals. Then they have to develop a strategy and develop a creative brief. This is the map for all work. This entails interviewing the client, employees, customers and reviewing current marketing strategy as well as competitors. No creative work should be done before these first steps or else there is nothing but decoration, which ultimately won't work.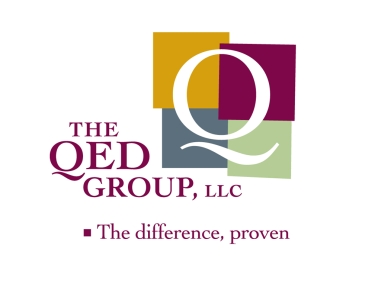 You emphasize transparency on your website's Information Station page and offer a slew of free downloadable marketing planning materials. Why is transparency so important in the graphic design world? Why is it a good idea to give away free materials to potential clients? What I meat by transparency is that we spend a lot of time educating clients; helping them understand the steps involved and making sure they approve every major step. It is important that you have "buy in" with your clients so they agree with the decisions being made so that they can help their superiors understand as well. This is a communications business, and we have to help with those communications. The reason I give away free materials is an added bonus to my clients. It helps me help them with the projects. Once they start filling in the forms from my website, they start to realize that this is a two-way project — and that their involvement is very important and necessary in order to achieve their goals. It's very easy for clients to give you the work, but we can't work in a vacuum.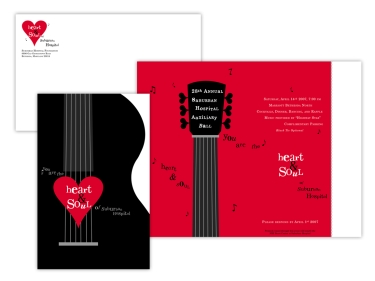 What would you say is the most challenging project you've worked on (or the most challenging project type you work on)? Why was it challenging, and how did you overcome the challenges? One of the most challenging projects was for the Department of Labor. I was asked if I was willing to travel to Third World countries to interview people regarding improvements in child labor that the U.S. Department of Labor was involved in. We had to make all the arrangements without involving any of the American embassies. I took on the challenge. I hired a copy writer whom I had worked with for many years and a photographer whom I had never met (but researched). We traveled for a total of six weeks to six countries on three continents. In each country we were met by a driver and translator. All the travel arrangements were made by my firm and paid for upfront by me before being reimbursed months later. We had to get visas from each country, find hotels and make flight arrangements based on the Fly America Act rules outlined on the State Department website. It was one of the most exciting and challenging projects I ever worked on. I took videos of the project for my own use, and in 2008, sold them as a video to the Department of Labor as part of a follow-up project.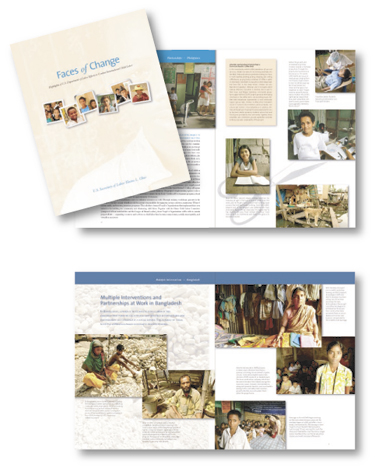 Your firm handles government work through the GSA Schedule, an area of design that many companies do not actively pursue. How important is government work to your success, and how does it differ from civilian company work? Government work is very different from civilian work. It's almost like learning a different language to deal with the government. There are many rules and regulations that you have to follow. The biggest challenge is trying to get MORE government work, especially in these challenging times. Having the GSA schedule is nothing more than a fishing license. What that means is that you still have to market your company to individuals in every agency that you would like to work with. We do work with the government, but like civilian work, most of it is based on relationships that I have made. The plus is that you always (eventually) get paid. Most of government work isn't especially creative as in civilian work, but if you have the right client, and they trust you, it can be. Other than that, I'd say that most of my government clients prefer the safe route and aren't about to let you get "out of the box" creative. You actively market your business through The Point, a free quarterly e-mail newsletter packed with marketing tips. Does The Point generate quite a bit of business for you, and would you recommend that other designers similarly engage in e-mail marketing? I have been producing The Point for many years. Over the years, I have generated new business through it. What is does is keep my name in front of current and prospective clients. It also lets them know that I am still in business and have something to say that may be of value to them. Sometimes it does make the phone ring, and at other times, like during the current recession, it doesn't. But what it does do is let them know that I am a leader in the field and when they do have budgets to spend on marketing, hopefully, they will call me. If anyone is considering launching an e-newsletter, they have to be diligent. They can't just send one and let it go. It has to be a regular mailer, well written and timely, they have to keep their database current, and they have to offer advice that is of value on a regular basis (every four to six weeks).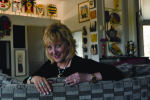 Jill Tanenbaum is the President and Creative Director of Jill Tanenbaum Graphic Design & Advertising Inc. (JTGD&A), an award-winning full-service marketing, advertising, and graphic design company located in Bethesda, Maryland since 1982. JTGD&A specializes in strategic marketing and branding, print and broadcast advertising, e-marketing, public relations, print collateral, direct mail, exhibit design, multimedia, and website design. Jill is a seasoned marketing professional with experience in product and brand management. Her experiences include working with government, association, education, non-profit and private markets. Her firm has been listed as one of the top graphic design firms in the prestigious Washington Business Journal Book of Lists since 2002. In 2004, 2005, 2006 and 2007, her firm was awarded one of the top woman-owned, multi-cultural earners in the state of Maryland by DiversityBusiness.com. In 2007, Jill's firm was awarded "Top 100 Minority Business Enterprise" award in Maryland. Jill is an adjunct professor of Branding and Advertising at Johns Hopkins University. Her firm's work can be seen in design books worldwide. She is also a fused glass artist and shows her works at galleries in and around Washington, DC.