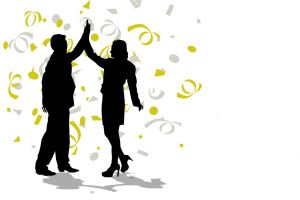 Many firms and freelancers get their start — or bank their entire careers on — on bidding websites such as Elance, Scriptlance, ODesk and Guru. Whether you're a graphic designer, web developer, writer or marketer, a large pool of potential clients wait cash-in-hand on these websites. But there's also plenty of competition, so to come out ahead you need to develop a winning bid strategy. I present to you, the art of the bid. It's three simple steps, really:
Customize each proposal. Many bidders simply copy and paste canned bids in volume, hooking enough bidders to stay busy and profitable. But you'd rather have three great clients than 300 cheap clients, right? The most lucrative clients are also the most discerning, and they need to be comfortable knowing that you understand what they want and are capable of providing it. Break down each project and address each issue or course of action independently. Use the client's name in the bid, when possible. If you have questions or need more information to finalize your bid, be very specific in asking. Set clear and definite goals and a timeline for the project.
Treat each online project as you would treat a face-to-face printed proposal you would deliver at a board meeting. You'll spend more time per bid, but the ones you win will be well worth the effort. Include a portfolio and links to live work, when available. Nothing says more about your competency that your previous work, so make sure it's displayed loud and proud. You can also include references and testimonials, if you have them.
Bid a fair price. By this, I mean a price that's fair to you. Don't undercut yourself, and don't waste time bidding on projects that have budgets below your fees. No business owner has ever profited by compromising prices. That being said, you do need to be competitive, but take into consideration what you're bidding on, who the client is, and who your competition is. If you're a logo designer who charges $1,500 for logo design, don't try to compete with an amateur who is bidding at $99. But, if a worthy competitor bids $1,450, dropping $100 from your fee might be worth it.
How do you bid on projects?