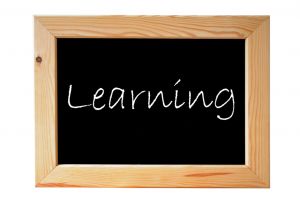 Whether you're formally schooled or self taught, graphic design education is ongoing. Styles, trends, and technologies change at such a rapid pace that if you don't stay on top of everything you risk becoming a dinosaur. Fresh, new ideas are at the core of graphic design success; and luckily there are plenty of online resources you can draw new age inspiration from. Here are three of my favorites:
Smashing Magazine — Smashing Magazine seems to always be on the cutting edge of design trends, and often posts tutorials and links to free icons and other images you can use in your designs. How-to articles, CSS tutorials, freebies, and industry news set this resource apart; especially since the magazine is able to apply a broad view of the graphic design world to highly focused topics.
All Graphic Design — All Graphic Design is a great learning resource because it lists articles and feeds on graphic design styles, techniques, tutorials and more for everything from brochures to web applications. Browse through the topics to glean inspiration for your projects. One caveat: The articles are hosted off-site and the validity of some material can be suspect. Still, if you use your best judgment you'll be able to weed the junk out so you can concentrate on the good stuff.
About.com — About.com's graphic design tutorials are great resources for beginning designers, and seasoned designers can enhance their abilities by learning more about designing for the visually impaired, branding businesses and other advanced techniques. The About.com network isn't always mentioned as a graphic design resource, but in my opinion everyone can learn something from the tutorials listed here.
What online resources do you learn from?