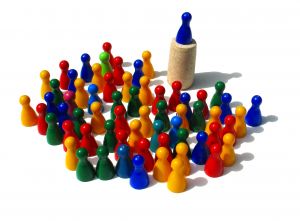 Whether you speak for a living or just have to deliver a single presentation, you know that pressure to give a great speech can be nerve-wracking.
You can find plenty of free online resources to help you deliver your speech with eloquence.
Many people spend hours pouring over how to present spoken material, and it shows. Most of the presentations I see are carefully choreographed outlined utterances by robotic deadpans. They're drawl, uninteresting and unexciting.
You should toss all that garbage about giving great speeches out the window. Forget what the "experts" say. There are only three things you need to give a great speech, and I'm going to reveal them to you shortly.
But first, I must define what constitutes a great speech. A great speech is one in which: 1) participants are interested and find value in their attendance (they're glad they came); and 2) some positive outcome results in your favor.
That's it! Great speeches ARE NOT about eye contact, speaking loud or picturing audiences in their underwear. These devices are used to control the audience, but controlling your audience is not your goal. You can't force an audience to pay attention to you any more than you can force a person to love you.
Just like television and movies, public speaking is a combination of audio and video. No one is forced to watch TV, and actors do not constantly scan your living room from inside your television. They don't have to, because you're genuinely interested in what is going on. No one has to make you watch and listen, because you already want to do these things. A great speech is one in which people want to watch and listen, and do so without being forced to, which negates any need for "formal" speech etiquette.
And so, as promised, I present to you the only three things you need to deliver a great speech:
Passion — You must be passionate about your message. You must believe in it. You must know it inside and out. If you do not, you are not the person to give the presentation. If you are passionate, you won't need any special speech-giving tips.

Purpose — Your purpose fuels your passion, and so you must establish goals for your speech. What do you want your audience to do, feel or think once they've heard what you have to say? You don't need an outline when you have an end goal in mind, and you're passionate about that goal.

Engage — Engage your audience in your presentation. Invite them to ask questions throughout, and incorporate audience members into your presentation. At the very least, have an open Q&A session after your speech.
Some of this goes against modern convention — public speeches are not always followed by questions, for example. This is the best measure of success: If your audience has follow-up questions (not questions because they don't understand what you just said), then you've given a great speech. It really can be that simple.