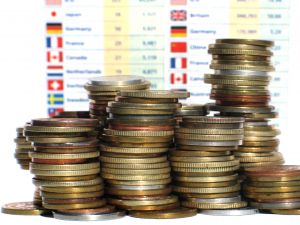 Wouldn't it be great to know what keywords your competition uses, how much traffic they get off those keywords, who links to your competitors, and how much traffic those links bring them? If you're competing for online customers but have a limited budget, there are some very valuable tools you can take advantage of to study the competition so you can develop a winning marketing strategy. Here are three:
Simply input a URL into Alexa.com, and you'll instantly see keywords, clickstreams, visitor demographics and traffic stats. This website will tell you who goes to your competitor, how they get there, how long they stay, and where they go once they leave.
The free version of Compete.com lets you compare traffic data for up to three websites at once, and then charts that data on a clean and convenient graph. Compete.com perhaps takes things a step further than Alexa.com, and when used in conjunction you can glean valuable information you can use to leapfrog the competition.
The University of Massachusetts Dartmouth Internet marketing page has a variety of links to websites that can help you market online. Billed as a one-stop for online marketing, you can choose from six categories: Companies, Countries, Databases, Internet, Marketing Journals and Demographics.
All of these tools are either free or have free versions that still provide a plethora of key information you'll need to successfully market online. What can you add to this list?