If you're a direct-mail catalog retailer, you probably know that product feature pages, or showcase pages, can boost sales for a particular product or product suite. A great product feature page excites customers and in no uncertain terms details how a specific product or product suite will make their lives better, thus motivating immediate purchases. The following lists the major components of a profit-boosting catalog product feature page.
Outstanding artwork
Large product photography should capture products in use whenever possible. Even better, show customers enjoying them!
Charts and graphs
Simplify information, compare different products in a suite, or demonstrate how your product excels over the competition with easy-to-understand and visually compelling charts and graphs.
Features and benefits list
What makes your product so great, and how will that in turn make your customers' lives so great?  Make sure your catalog makes it clear!
Ratings, reviews and testimonials
If your product has won industry awards, earned endorsements, a five-star review on Amazon or other accolades, list them. You can also include a meaningful testimonial or two from real customers.
Related products
Don't miss the opportunity to increase profits. List any add-ons or related products on your product feature page so customers buy in bundles.
Headline, special offer, call to action
A headline that highlights an important benefit will command customer attention. A special offer will make your product more appealing and lend a sense of urgency to the buyer. A compelling call to action motivates immediate sales.
Examples
Here are a few examples of stellar product feature pages, each from a popular modern direct-mail retail catalog.
This page from an IKEA catalog showcases the products – furniture – in an attractive interior design, thus motivating customers to emulate it.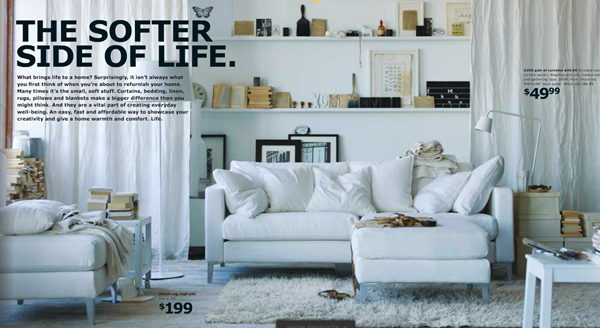 This Macy's product feature page highlights how good customers can look with a new coat purchase, thus selling a desirable image. Add in related products, an attention-getting headline and a great discount, and this is a powerful catalog page poised for profits.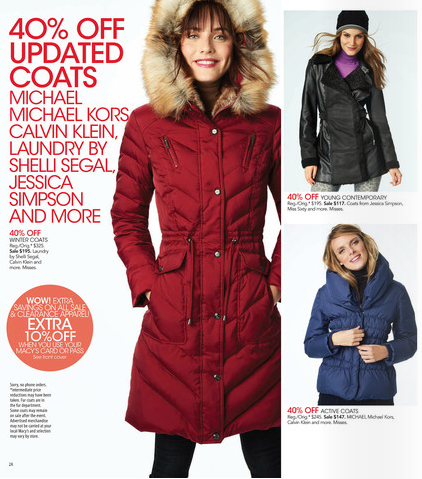 Bass Pro captivates with a headline and special offer, then reinforces with separate product descriptions and screen shots to sell a gaming bundle pack via a catalog product feature page.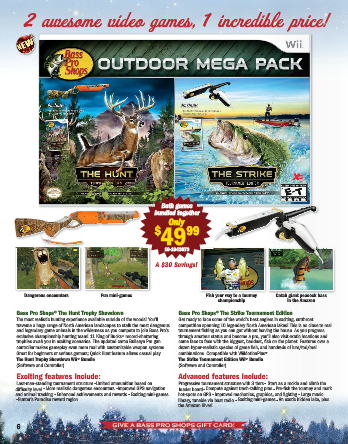 It might seem like a small detail, but the large-type testimonial on this product feature page probably leads to a lot of sales conversions.