Many businesses witness a spike in sales over the holiday season, yet despite the abundance of willing shoppers small businesses struggle to maintain even footing with big box stores. Unlike the Walmarts and Best Buys of the world, small businesses can't take advantage of high-volume wholesale pricing or afford to bait customers with low-priced retail items that sell at a net loss (the big box stores do this to get customers in their stores, and make up those losses and then some with additional sales). But that doesn't mean you can't compete with the big box stores; in fact, the holiday sales models proliferated by major retailers creates ample opportunity for your small business to cash in. The following offers tips for how your small business can compete with the big box stores this holiday season.
Focus on what you do different and better
As a small business, you have more flexibility than large mega-stores. You also have your own unique niche, more attentive customer service, and, chances are, better quality and an enhanced customer experience. List the ways you are different and better than the big box stores – what benefits do your customers get when they buy from you that they can't get when they buy from big box stores? An audio/video dealer, for example, might offer expert installation on car stereos and home theaters. Even if a big box offers such services, a dedicated dealer has staff members with years of experience rather than inexperienced employees working for low pay. That type of distinction won't be lost on discerning customers – the people you need to target for holiday sales success. No doubt, there are advantages to buying from you versus the big box stores. If you can't compete on price, compete on quality and service.
Promote the perfect gift
Let's face it: holiday shopping at the big box stores is for people who want to check everyone off their lists in one fell swoop. In a day and age when it seems everyone has several gift exchanges to buy for and expected spends continue to increase, it makes sense to get the best prices on "mandatory" gifts. At the same time, everyone has their short list of special people they want to buy the perfect gift for: spouses, children, parents, best friends, etc. That's where you come in. Instead of playing the big box game, concentrate on promoting the perfect gift to people who are buying gifts for your niche customers. Big box stores probably sell telescopes, but they don't sell astronomer-level telescopes. You can find a cheap acoustic guitar at many big box retailers, but not a Martin. Big box stores sell car seat covers, but not custom-fitted. They also sell jewelry, clothing, golf clubs, and computers – but not luxury jewelry, high-end brand clothing, the best golf clubs, or high-performance computers. Again, don't try to compete on price and instead compete on quality and service. Help customers find the perfect gifts for their loved ones. Your customers are those who are willing to pay a little more for the perfect gift, not bargain hunters looking for a good deal on stocking stuffers.
Market creatively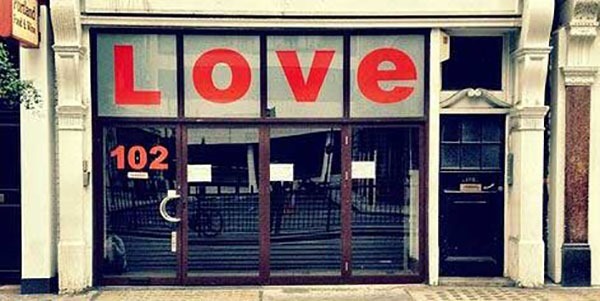 Thanksgiving newspaper ad inserts are among the most popular ways to market your Black Friday sales, and there's nothing wrong with printing a sales sheet for insertion. But if you want to truly compete with the big boxes, you need to seek creative marketing avenues to get the right message to the right customers. Send postcards to a mailing list comprised of people who are interested in what you sell. If they're married, even better – you can address your postcards to their spouses to promote the idea that you have the perfect gift for their loved ones. Print vinyl banners to place at busy intersections, again promoting the perfect gift and other benefits you offer: quality, service, etc. Take out Facebook ads targeting those who are interested in your unique products and services. Look for opportunities to get cheap local television advertising. Place stickers strategically in unexpected and attention-getting places to get noticed. Send greeting cards to your existing customers, thanking them for their loyalty and offering a gift of a free add-on, discount, or other incentive. Partner with non-competing businesses that share your customer base to offer holiday packages – all partners help with selling and share marketing costs, and all profit from each sale. If you want your small business to compete with the big box stores this holiday season, focus on what you do different and better, promote the perfect gift, and seek creative marketing opportunities. You'll attract customers who care, and you'll maximize your holiday profits. What tips do you have for competing with big box stores? Share them with us in the comments!