I've been toying with some ideas for making letterhead a more powerful branding and marketing tool.  Let's face it, letterhead is behind the times.  Posters, flyers, business cards, and other marketing materials are often enhanced through modern technology while letterhead remains largely untouched, outside of print design trends.  If you want to make a greater impression on your customers, it's time to consider "smart letterhead." Smart letterhead is printed for customer interaction.  Let's consider a basic sales letter.  Your letter includes a special offer, benefits and a call to action – typically a phone number and/or URL.  But what if your letterhead also had a QR code that could be scanned with a smartphone?  That QR code could take customers directly to the "buy now" page.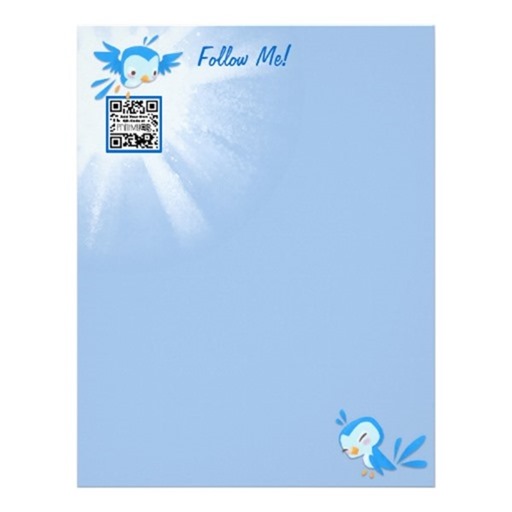 QR code letterhead by PrintMyQR
Or what if your letterhead had an AR code which, once scanned, played a promotional video that offered greater detail and an in-depth sales pitch? Or, what if customers could point their smartphones at your sales letter and get more information on any specific topic with a quick touch? The point is, there are hundreds of ways you can incorporate smartphone technology to engage your customer base, tell your whole story, brand your company and motivate immediate purchases.  And now is the time to consider smart letterhead, since it's likely none of your competitors are doing so.  Being the first to print smart letterhead will give you an edge over the competition, now and in the future. If you want an innovative way to stand out from the competition with direct mail, it's time to rethink letterhead.  Turn your letterhead into a tool, and you'll look smart when you yield a greater rate of response – and revenue.