Calendar printing is a powerful way to brand and market nearly any type of business. The benefits of calendar marketing are plentiful, and include:
Calendars are useful and valuable, so people use them (unlike many marketing tools)
Calendars lend a sense of solidarity with your audience through relevant themes and images
Calendars not only brand your company, but can promote seasonal sales
If you're going to engage in calendar marketing, you don't want to miss this year's photo opportunities that will make next year's calendar stand out. That's why you should always be ready to capture great shots that will look amazing in your calendars.
Here are some calendar photo tips you can use to ensure your calendars grace your customers' walls (and desks).
Use a good camera
Smartphones are nice, but dSLR cameras are the way to go if you want high-quality, high-definition images that pop off the page. You can snag a Canon EOS Rebel with lens and other accessories for less than $500.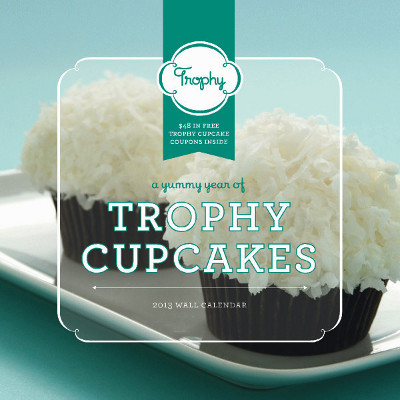 Commit to taking photos
Set a weekly photo quota and stick to it. For example, you might commit to snapping 10 shots per week, which will give you a pool of 520 photos to choose from when it's time to design your calendar. If you don't have the time, designate an employee to do it.
Think like your customers
What kinds of pictures would your customers be proud to put on display? A pet store calendar might feature cute kittens and puppies, for example, while an auto body shop calendar might depict custom hot rods. An accountant? Perhaps meaningful financial quotes along with symbolic images.
Design by Kevin Convertito for Thrasher Magazine
Carry a theme
Your calendar shouldn't be a hodgepodge of several different concepts; instead, it should maintain a specific theme throughout. Examples include:
Cute pets
Classic custom hot rods
Financial advice
Flower and landscaping design
Home décor
Beautiful bathrooms
Outdoor adventures
Beautiful scenery from national parks
Keep your theme in mind when you're planning and taking photos so you have plenty to choose from when it's time to print your calendars.
Know what type of calendar you're going to print
Some photos need plenty of space to showcase their glory, in which case wall calendar printing is a good option. If you're going to print desk calendars, you should take photos that will look great on a smaller page size. Know what kind of calendar you're going to print can help you take photos to match.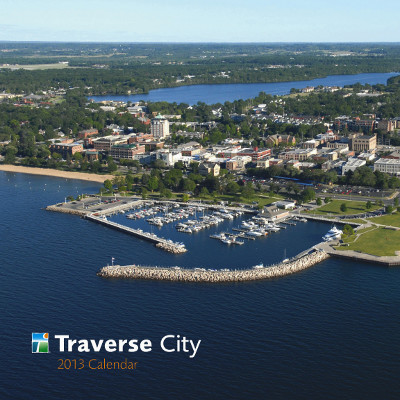 Design by Jennifer Case for the Traverse City Convention and Visitors Bureau
Hire a graphic designer
Once you've selected the photos you want to use in your calendar, have them professionally processed by a graphic designer. A good designer can make your good photos great to create an attractive calendar your customers will want to have. Be sure to include your branding and any seasonal sales plus calls to action each month.
Print premium calendars
Calendar printing quality is critical; a poorly-printed calendar is bland, with little color clarity and underwhelming aesthetics. Premium calendar printing by a G7 Master Certified Printer makes your photos brim with brilliance and your colors pop off the page. When you combine a great photo with skilled processing and premium printing, your calendar will make your brand more attractive.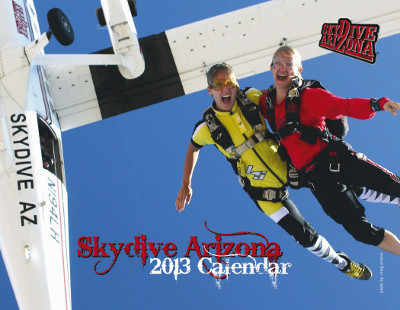 Design by Karl Meyer SDAZ and photo by Craig Amrine for Skydive Arizona
No photos? Use stock photography
If you're ready to print calendars but you don't have any photos to use, you can find some great royalty-free images from stock photography websites. Examples include Deposit Photos, iStockPhoto, and Shutterstock. Be sure to check licenses to ensure you're within your usage rights.
Ready to promote your business with premium calendars? Print calendars at discount prices today.