Your wedding is one of the most exciting events in your life, and you want to make sure everything is perfect for your special day – and proper wedding planning is paramount to perfection. One element that can be easy to overlook is wedding stationery and printing: you know you need wedding invitations, but have you given thought to reception place cards? Use the following wedding stationery and printing checklist to ensure you've thought of everything so you can enjoy the wedding of your dreams.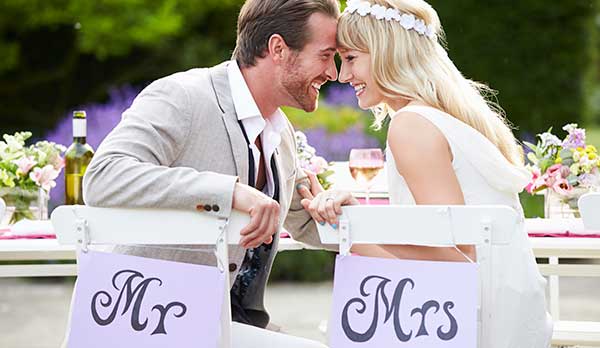 Wedding invitations and announcements
The excitement begins as soon as you get engaged – it's time to tell family and friends about your wedding! Start by planning what events you'll have in the lead-up to your wedding; for example, you might have an engagement party, bridal shower and bachelorette party. Then, print these invitations and announcements accordingly.
For each mailed item (including your wedding ceremony invitations), you'll also need:
Wedding day printables
Wedding day printables can help make your wedding day perfect. Consider printing the following for your wedding ceremony and wedding reception.
Wedding ceremony
Wedding reception
After your wedding
Once your wedding is over and you've returned from your honeymoon, there's only one thing left to do: express your appreciation for your guests and the gifts they've given you.
This wedding stationery and printing checklist will help you avoid missing anything important as you plan your wedding day. Want to print custom wedding invitation cards? You can do it with free wedding invitation templates and PsPrint's online design tool – simply pick your favorite template, upload your own photos, and edit the text for beautiful invitations you'll be proud to send.
You can also print custom wedding cards, envelopes and sealers, stickers, and more. Make your wedding day extra special with custom wedding printing services today!