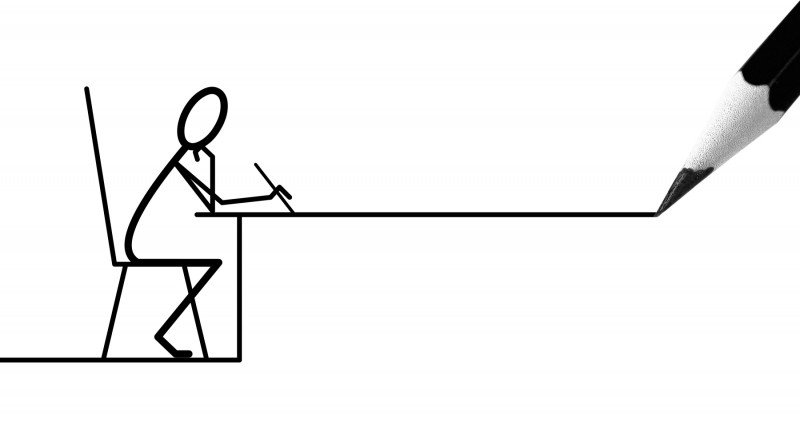 Want to be a better graphic designer in 2013?  The following 10 ideas will show you the way.
1.  Seek inspiration
Always keep an open find for inspiration.  Design mimics the world around us, either as we perceive it to be or as we want it to be.  This doesn't just apply to breathtaking vistas; the next time you're in a doctor's office, notice how the furniture is organized, or how the magazines are jumbled in the rack, and consider how it applies to design.  Illustrate a story in your head.
2.  Talk with others in the know
Join the graphic design conversation by engaging in dialogue, online and off.  See what your colleagues are doing with their designs to spark inspiration.  Imitation is the greatest form of flattery, after all.
3.  Talk with those not in the know
It's easy to get too technical when it comes to graphic design.  Keep in mind that most, if not all, of your work is intended to motivate non-designers.  Go to an art gallery, take a hike or look through an old photo album or modern catalog with non-designers, and discuss how they take the designs they see.  Note their reactions, what they like and don't like, to find out what drives them.  Then, incorporate what you learn into your own designs.
4.  Go back to the drawing board … literally
Get away from the computer and get a pencil and paper out to brainstorm your designs.  Do it for a month straight, and chances are you'll come up with more creative designs for every project.  Why?  Software might be the quickest way to a finished product, but it's time-consuming for doodlers.  Get the bad ideas out of the way on paper and settle on a design before you go digital for better-than-ever visuals.
5.  RIS
Response… Imagery… Solution.  Before you even sketch your design, determine the desired viewer response.  Then brainstorm imagery that motivates that response.  Finally, create your design solution to that end.  When you design with an end goal in mind, you can craft powerful work that leaves a striking and genuine impression.
6.  Go outside your comfort zone
It's human nature to stick with what we know, and what we know we're good at, but progress is all about risk and reward.  Go outside your comfort zone on a few projects to open new horizons for your design skills.
7.  Critically examine your old work
Critique your work from one, three and five years ago.  Actually write critiques, and identify what you would do different or better than now as well as what you would keep.  You'll be able to see your progress as a designer, which will build your confidence.  You'll also be able to identify your own design trends, strengths, and weaknesses; so you can sell what you're good at and work on improving what you're not.
8.  Enter contests
You've seen those design contests where you get to see a brief, submit a design, then – if you win – complete it for cash.  A waste of time, right?  Not if you want to be a better designer.  Enter contests not for the money (they'll never put food on the table anyway), but to evaluate your designs against other designers who are creating from the exact same brief.  You'll be able to glean some ideas you might not have thought of, and then incorporate them into designs for paying customers.
9.  Continue your education
Take online design tutorials or even enroll in a few art and design classes at your local community college.  The idea isn't to get a degree, but to learn new ideas, skills, strategies and techniques you can employ in your own design.
10.  Play a sport
I was going to put "exercise," but I personally hate generic exercise.  Instead, play a sport.  Sports push you to your physical limits, but are fun, so you'll actually show up and play hard while getting in shape.  More importantly, you'll invigorate your brain, which will lead to better focus and creativity.  You'll also get a chance to network, which can lead to new clients.  Check your local racquet or fitness club to find sports you might enjoy.