As a graphic designer, chances are your clients come to you seeking recommendations for how they can market their products and services. They know they're not your only clients, after all, and you have insight into what works for other clients. If your clients are relying on your for advice, consider recommending pocket folder printing to help bolster their marketing efforts. The following lists five reasons why designers should recommend pocket folders to clients.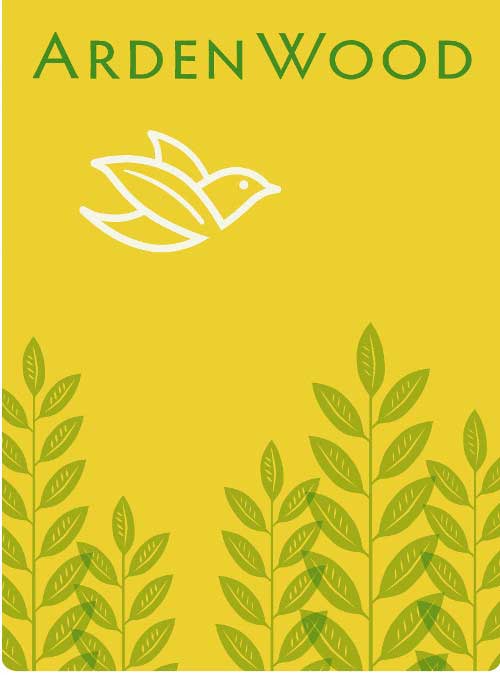 f
Pocket folder cover by Laura Frank Design for Arden Wood
1. Pocket folders consolidate marketing materials
Pocket folders make it easy to deliver multiple marketing materials at once, thereby offering a comprehensive look at the benefits of a given company, product, or service. From brochures and business cards to sales sheets, flyers, posters, and more, pocket folders tell a story that draws potential customers in and makes it easier to close sales.
2. Pocket folders impress with professionalism
Pocket folders lend a professional impression to marketing campaigns. Anyone can print a brochure; but successful companies invest in that success. Pocket folders help illustrate that a given brand offers the full package. Pocket folders are also great at earning PR, which can help even small businesses skyrocket overnight.
3. Pocket folders are versatile and extendable
Once a brochure or sales sheet is printed, it is static. If you want a change, you need a new design and a new round of printing. Pocket folders make it easy to collect and add new marketing materials as-needed. For example, you might want to add press clippings or new product sales sheets as a company grows. They can also be customized for specific audiences. For example, one customer persona might favor posters, while another might respond better to a personalized letter.
4. Pocket folders protect marketing tools
Ever have a brochure arrive in the mail that's torn, tarnished, and generally beat up from the trip? That doesn't lend a favorable impression of the company behind it, even if it's not their fault. Pocket folders protect the marketing tools they contain, so customers are greeted with premium, crisp materials that reflect quality.
5. Pocket folders help you make more money
While you should never recommend a client print something they do not need, most clients can use and do need pocket folders – and that creates a new revenue stream for graphic designers. Not only can you sell pocket folder design, you can sell design for all the materials inside. Plus, you can resell printing to earn even more without costing your clients additional fees.
Do you agree that you should recommend pocket folders to clients? If so, be sure to maximize their return on investment with premium discount pocket folder printing.