Do you promote your company as an elegant brand? If so, you probably find the brilliant sheen of high-gloss brochures a bit too bright for your brand. Enter linen paper brochures.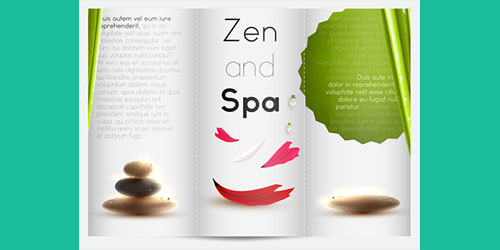 Linen paper brochures are perfect for conveying a sense of elegance. Linen paper stock features a premium appearance and luxury feel that makes your brand stand out from competitors. It tells customers your company offers high-quality products and services they can count on.
PsPrint offers two types of linen paper brochure stock: brilliant white and natural white. Both offer distinct benefits to elegant brands:
Brilliant white linen brochures: A thick, 80lb. textured paper stock that offers a strong tactile experience and a clean, crisp, classic look. Brilliant white is best for full-color designs and is comprised of 30 percent post-consumer waste, so it's also an eco-friendly option.
Natural white linen brochures: Also 80 lbs., natural white linen brochure paper stock features a creamy, smooth surface that feels amazing and encourages customer confidence in your brand. Natural white linen paper is a great option for brands that have class.
You know great branding speaks to your customers and is an integral part of your company's marketing strategy. Why jeopardize your brand with generic paper stocks that do not match your look and feel? Instead, print linen brochures to give your brand a well-rounded appearance and send a strong message to your prospects.
Even better, you don't have to be a graphic designer to create your own branded linen brochures. All you need to do is choose a free brochure template from our gallery and use our free online brochure maker to customize your template to match your brand perfectly. You can personalize your brochure colors, layout, text, logo, and photos fast, easy, and free!
The best part? You can save money when you promote your brand by printing elegant linen paper brochures at discount prices!