Not all Valentine's Day cards are sweet, tender mementos of affection. Some are dirty, some are hilarious (intentional or not), and still others seem to have been conceived in the midst of the massacre that bares this holiday's name. The following get my vote for the worst Valentine's Day cards of all time.
A bad day to be a dove...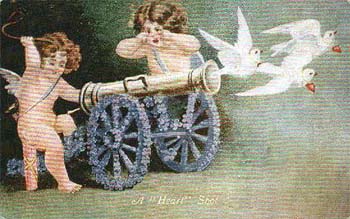 Now we know where cupids get their wings. Go ahead, make my Valentine's Day...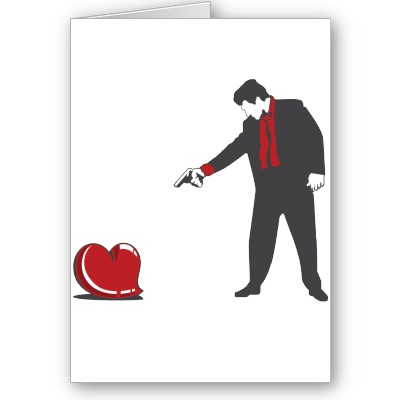 Another anti-Valentine's Day card undoubtedly drawn by a jilted lover who probably laughed along with Judge Doom when he Dipped the Squeaky Shoe in "Who Framed Roger Rabbit?" Looking rather dapper...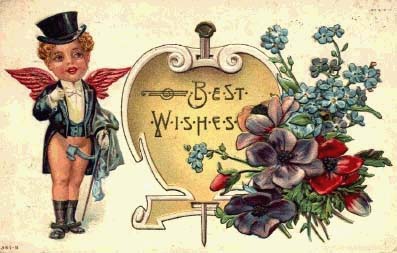 Honestly, my wife would kill me if I went out dressed like that. She's probably kill me if I gave her a Valentine's Day card with a cupid dressed like that. At least he's made his intentions clear! Dirty Valentine's lovin'...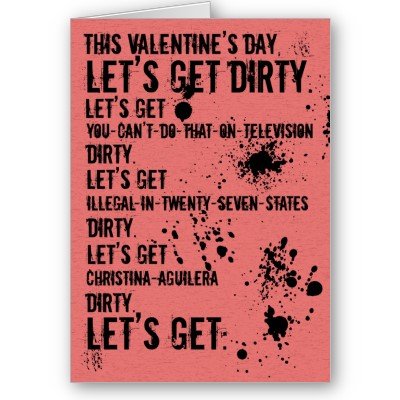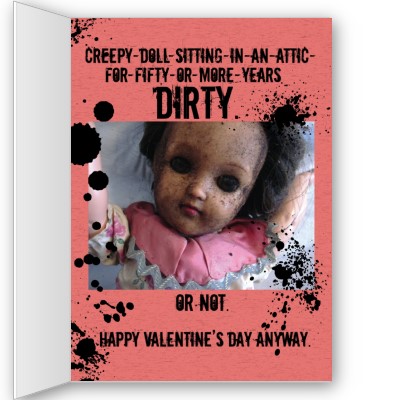 ...gone horribly, horribly wrong.