1. A film about a font
"Helvetica" is a recently released documentary about how Helvetica (the same font used on the NYC subway and on most websites) became so ubiquitous. Perfect for typography geeks. Available at
www.helveticafilm.com.
2. OBEY card case
Surely the designer in your life has a brilliantly designed
business card
and needs a place to store said business card. This Shepard Fairey-designed OBEY card case is the perfect solution. Purchase one on
www.obey.com
.
3. A cool laptop skin This amusing laptop skin will dress up any designer's machine. It is available for sale, along with many other unique designs, on Etsy.com via Macappeal.
4. Ikea's convenient wall-mounted laptop workstation
Great for folks who work at home. Solves the problem of balancing your laptop precariously while away from your desk. When it's closed, it looks like a little storage locker. When it's open, it can hold a cup of coffee, laptop and a charging mobile device. Available at
www.ikea.com
.
5. Toy from Kidrobot
These strange little figurines make the best desk accessories. This one is called To-Fu Sis and it's made by Devilrobots. This toy and many other figurines, prints and accessories are available on
www.kidrobot.com.
6. Moleskine Sketchbook
Put this in the category of things you want, but never buy for yourself. Give a designer a new
Moleskine Sketchbook
. It's useful for sketching, keeping a journal or a to-do list. The notebooks are impeccably designed with a place holder, an elastic band to keep the book cl0sed, and a secret pocket for scraps and inspiring images.
7. Seven Cups tea for clarity of mind and inspiration
It's called Seven Cups, because the tea is so high quality you can infuse it seven times. The tea gets tastier with each infusion.  A perfect gift for opening up a creative person's mind and senses. Shown below is the beautiful flowering
Dan Gui Piao Xiang Display Tea
.  Available at 
www.sevencups.com
.
8. "Fit to a T" Taschen vintage Y-shirt book More than 390 pages filled with vintage T-shirt designs, mostly from the 1970s and '80s. Plus an introduction on the history of the T-shirt in American popular culture. An impressive gift for designers and design lovers. Available through www.taschen.com.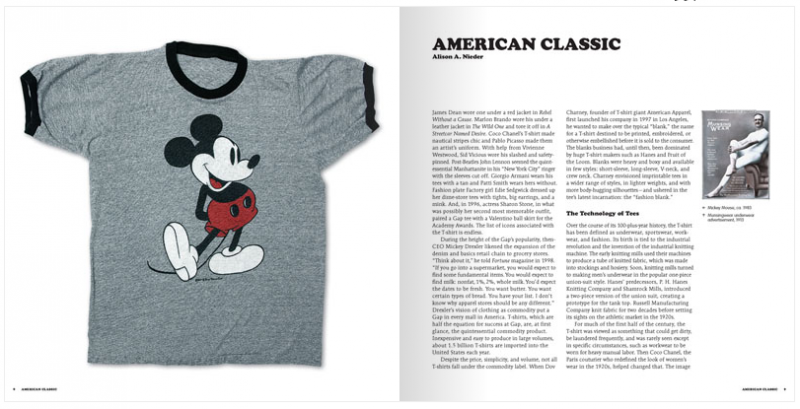 Happy shopping! Got suggestions for more designer-friendly gifts? Leave them in the comments for other readers to enjoy!
Designers and creatives are pretty cool right? But, with such high expectations for aesthetics, packaging and product design -- designers and creatives may also be difficult to shop for! That's why we've put this list of gift ideas together for the graphic designers, illustrators, art directors and otherwise creative types in your life. The eight options below hit low, medium and high price points- so there's something for every budget. If you are a designer yourself, post a link to this gift guide as your social networking status or e-mail it to family and friends.  It never hurts to drop a few hints ... and avoid getting another ridiculous holiday sweater or socks with reindeer on them! Without further ado here are eight original gift ideas for creatives: