People are flooded with so many daily interactions via social networks, e-mail, over the phone and in person. Don't be forgettable, when you hand out a business card have it say something unique about you and your business to the recipient. A creative application of die-cutting can transform a business card from a plain-old rectangular paper to a conversation piece. Here are some inspiring die-cut business cards from around the web. I chose these cards because they don't just use the die-cut for the heck of it. In these designs, the die-cut is the focal point of the card and ties into what the business or brand stands for. In random order and without further ado: 1. The Caddyshack Putter card. Via Taste of Ink Studios.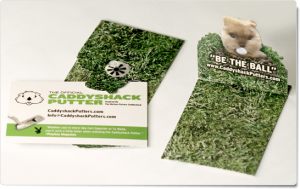 2. Vive Tile card. Also via Taste of Ink Studios.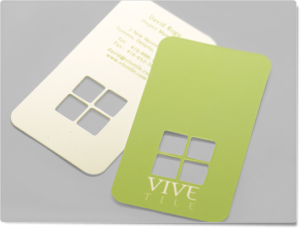 3. Lock Pick Business card. Via Mitnick Security Consulting LLC and featured on AllThingsBusinessCards.com.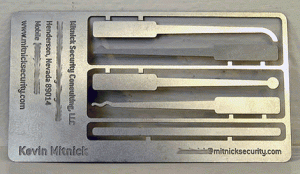 4. Smiley cutout card. Via Behance Network.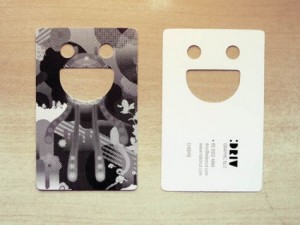 5. Alien Foot card. Via Alien Foot and featured on CardObserver.com.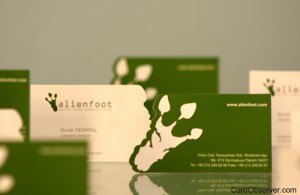 6. Catapult card. Via Bryce Bell and featured in Smashing Magazine. Watch a video of the card in action here.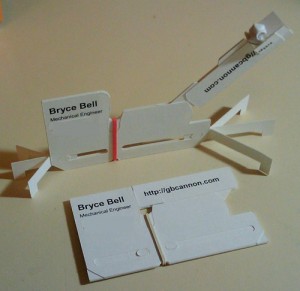 7. Anni kuan fold-out card. Via AnniKuan.com and featured on DavidAirey.com.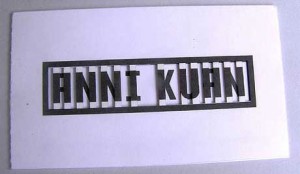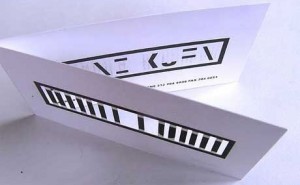 8. Chair card. Designed by Emily Berry for Ufuk Keskin and featured on Abuzeedo.com.