I confess: I am a craft beer junkie. There's nothing I like more than going to the store and seeing all of the new seasonal craft beers lined up on display. In her blog post about beer label and logo inspiration, Jennifer Moline points out why graphic designers should pay attention to beer label design:
Beer labels need to make an impact in order to stand out from the competition and  lure the shopper in.
Beer drinkers get very attached to their favorite brands. The label design is just the beginning of a relationship between the brewery and the consumer.
At the end of the post, Jennifer asks some great questions to get designers to think critically about how breweries approach their beer label design.
Based on Jennifer's points, I couldn't help but respond with my own picks for great beer label design. Not only are these labels well designed, I have tried all of these beers at one time or another and they all taste just as good as they look.

Matilda, Belgian-style pale ale by Goose Island, Chicago: Compared to a lot of other labels, this one is sleek and elegant. It looks minimalist and striking on the shelf compared to the other brightly colored bottles. [Image via www.definitionale.com]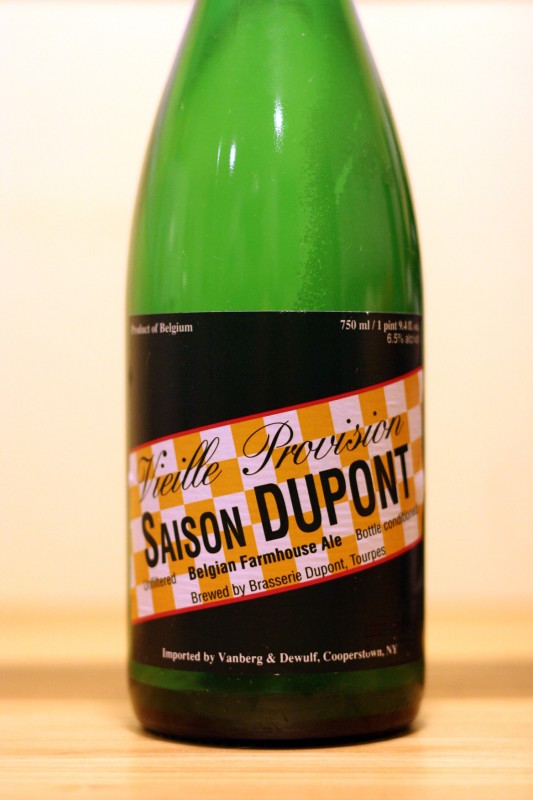 Saison Dupont, Belgian farmhouse ale by Brasserie Dupont, Belgium: The classic label with the yellow-and-white check design makes you think you are sipping the beer at a lazy picnic in the French countryside. The label is so pretty I like to leave the bottle out on the table for effect while drinking it.  [Image via www.billievethat.wordpress.com]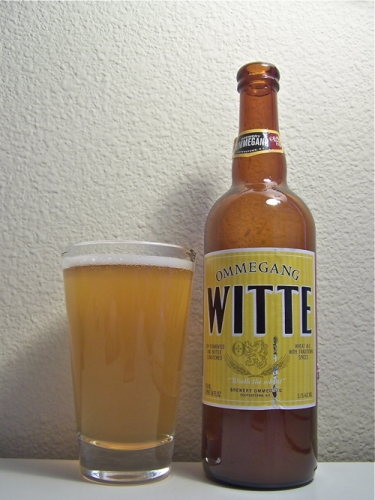 Ommegang Witte, Belgian-style white beer by Brewery Ommegang, Cooperstown, N.Y.: I like the simple style and how the type of beer, Witte (white) stands out right away. I think this label takes some inspiration from the old-timey Saison Dupont label?  What do you think?  [Image via www.mustlovebeer.com]

Two Hearted Ale by Bell's Beer. Kalamazoo, Mich.: I think I like this label because it's so strange looking. The font and color combination give me a nostalgic feeling. [Image via www.definitionale.com]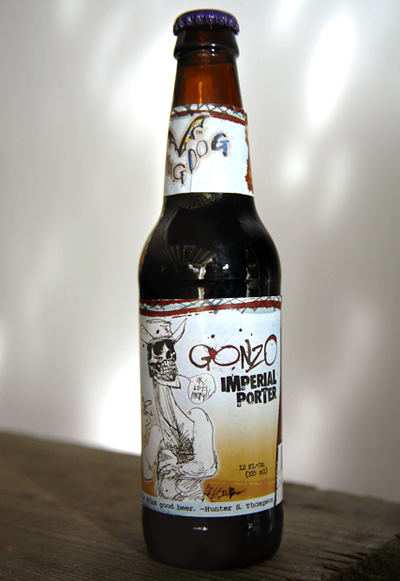 Gonzo, imperial porter by Flying Dog Brewery, Frederick, Md.: A beer named for Hunter S. Thompson and an amazingly illustrated label: What could be better? Designer and illustrator Ralph Steadman does all the Flying Dog labels. Steadman was introduced to the brewery's owners by Hunter S. Thompson himself!  [Image via www.urbandiner.ca]

Mocha Porter by Rogue Ales, Newport, Ore.: You can't help but notice all of the Rogue Ale variations on the liquor store shelf.  Many of the Rogue brews, such as the Mocha Porter shown above, borrow imagery straight from labor party and communist propaganda posters. This oft-repeated design makes the brand really consistent and memorable.  [Image via www.definitionale.com]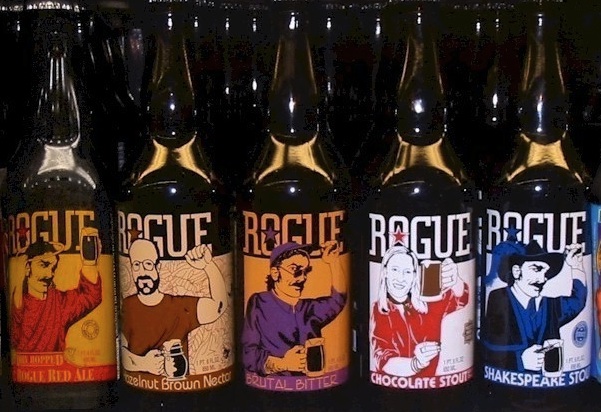 Here is another shot of Rogue varieties on the shelf, all using similar label imagery.
What are some of your favorite beer label designs? If you want to keep drinking in the design inspiration, check out this related post featuring 10 inspiring wine label designs.