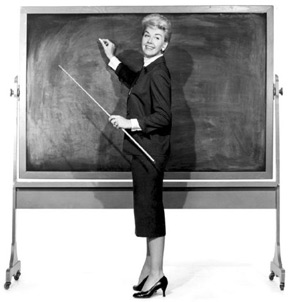 As a graphic artist, you are an expert. You work with industry-standard programs every day and produce stunning results. You have a client list that continues to grow, and you've learned how to promote yourself effectively. But, another way to promote yourself and your business that you might not have considered is by teaching.
Art programs are continuing to struggle to stay in existence, especially those dealing with youth. Budget cuts, time constraints and overcrowded school systems all contribute to a lot of art education being cut from the curriculum. In response to these actions, many independent, art-based organizations have stepped up to fill in the gaps left by these regulations, and they need teachers to assist them. Not only that, but you don't need to be hired by anyone to teach an individual or group; you could start your own class!
As far as benefit to you, what could be more beneficial than a room full of people who look to you as the professional? You have the floor to not only showcase your work and techniques but to promote your business by offering to supplement projects for those who may have a design need that is too advanced for them to complete. When advertising for the class, your company name should be at the forefront. Even if you joined an existing program, your introduction to every class should be an explanation of who you are and what your business does.
OK, so your question now might be: How to get started? Whatever your discipline, if you consider all of the subjects, programs and techniques that you had to learn to get you to the skill level where you are today, you already have a base for your curriculum. Here are a few things to consider in order to help organize your game plan.
1. Who would you like to teach?
Some artists who love teaching young people might feel more at ease around high school age than college level, some might want to help out adults in their neighborhood on a local level rather than at a formal college or university, etc. Just like having your own business, you get to make these decisions. Teaching should be an enjoyable experience, and being around an age level or demographic that feels right to you is extremely important.
2. What would you like to teach?
You might want to teach Photoshop and InDesign, but not so much Illustrator. Perhaps you'd like to do a class to teach web design instead of traditional graphic design. Whatever your strength, go for it! You'll probably be introduced to a class that has very little previous experience with your discipline. Make the class uniquely yours by teaching the skills that you feel are valuable.
3. Ask around.
Whether you'd like to join an existing organization or you'd like to strike out on your own and form your own classes, you need to do your research first. Where will your students be coming from? Is there an existing program in the area that needs teachers? Would your curriculum be a part of a larger degree program, or are you teaching a stand-alone skill set (like, perhaps, a basics course for nondesigners)? Whatever you would like to teach, find out where the need is and start there.