Holiday wrapping paper can be a schlocky, garish, visual assault with reindeer, script font, excessive foil stamping and just over-the-top cheesy design.
Gift wrap doesn't have to be this way. If you are looking for aesthetically pleasing gift wrap many designers offer fabulous original patterns on sustainably sourced or recycled paper.
Here's a roundup of inspiring holiday gift wrap designs that add a lot of playfulness and originality to the genre.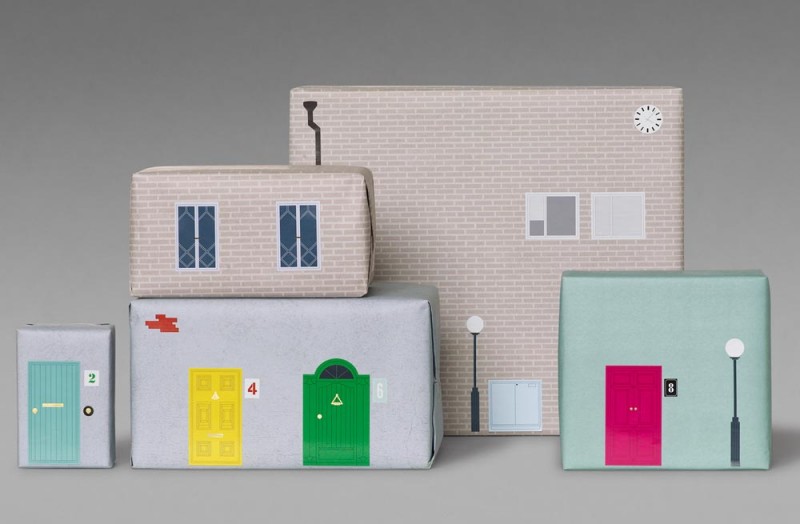 Graphic designer and art director Erik Dolk created this Building Paper for Christmas 2009. The set of papers comes with stickers that users can place to make their own building creations. [Image via www.kickiraider.com/dolk/portfolio.]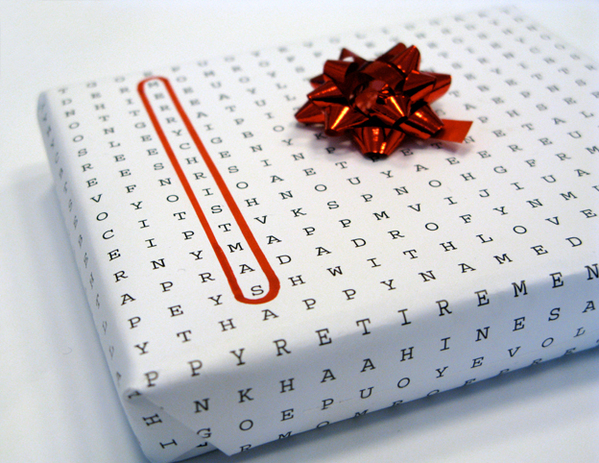 This paper is designed by Francesca Guidotti and features a variety of sayings such as "Happy Birthday," "Congratulations" or "It's not a tie" that the giver can highlight for any occasion. [Image via
www.behance.net
]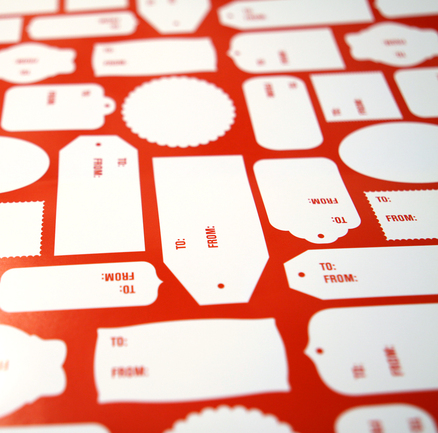 Washington D.C.-based firm,
Design Army
streamlines the gift-giving process with this gift-tag themed wrapping paper. Write the "To" and "From" information right on the wrapping paper! [Image via
www.feltandwireshop.com
.]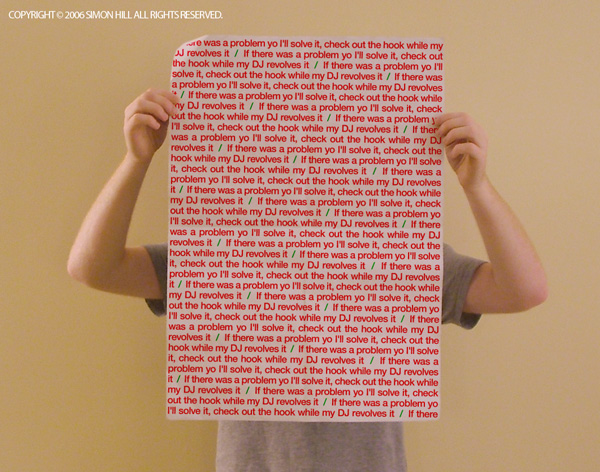 Graphic designer Simon Hill takes a pun and makes it a reality. Sheets of Hill's Rapping Paper feature lyrics from various old-school rap songs. [Image via www.sihilldesign.com.]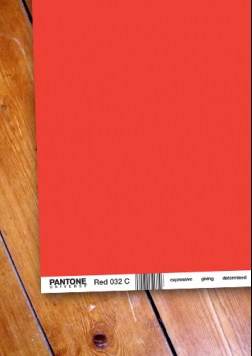 There are many stylish wrapping papers available on www.nineteenseventythree.com, but the Pantone-colored papers are perfect for graphic designers! Shown is the Pantone red paper. [Image via www.nineteenseventythree.com.]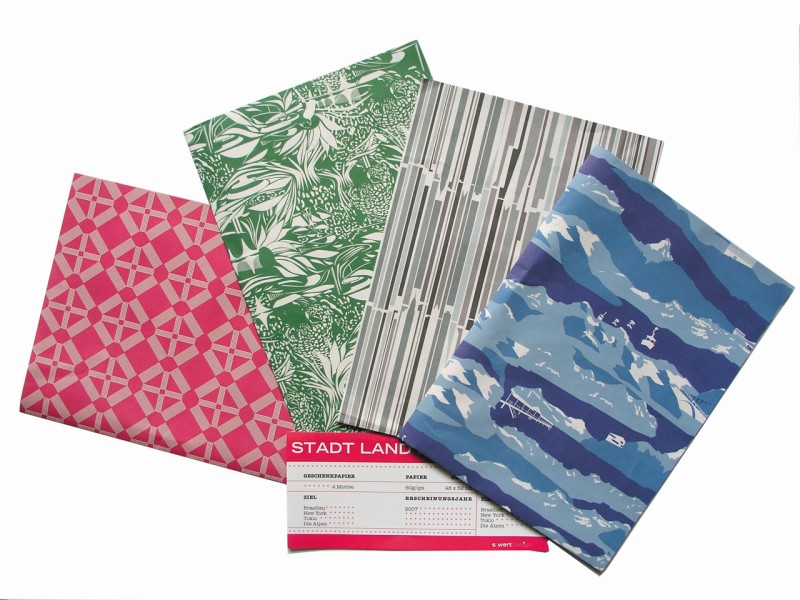 This gorgeous set of matte papers is available via Stand & Deliver Distribution. The themes are city, country and river. [Image via www.standanddeliver.de]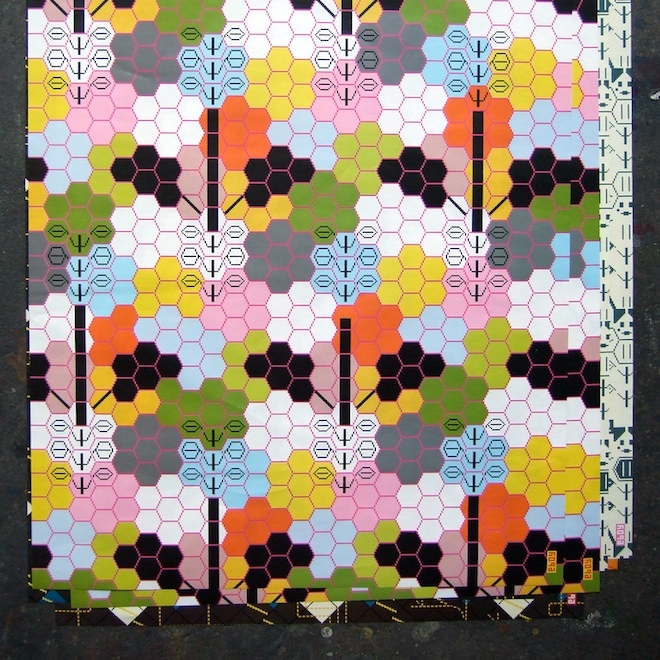 Eboy has a set of pixelated wrapping paper. The nerdy-chic designs are reminiscent of 1980s arcade games. [Image via www.shop.eboy.com.]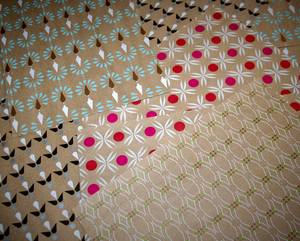 If you think good things come in small packages this is the paper for you! These Mini wrap sheets are smaller than a regular wrapping paper roll and perfect for giving small gifts such as books. The paper is also printed on 100 percent post consumer kraft paper. [Image via www.onkamal.bigcartel.com.]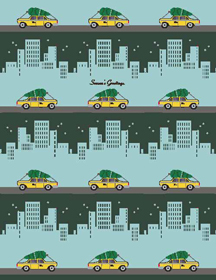 New York-based design company Seltzer offers this cute taxi-themed holiday paper. The taxi is carrying a christmas tree on it's roof! [Image via www.seltzergoods.com.]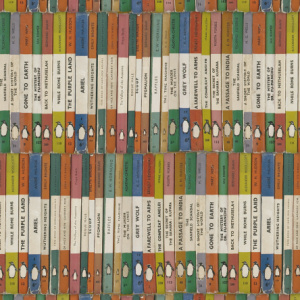 This wrapping paper has a realistic 3-D image of classic Penguin paperback spines. Perfect for bibliophiles or giving books as gifts. [Image via www.shinyshack.com.]