With the recent tragic events in Tucson, Ariz., on my mind, for this post I've decided to round up strong anti-gun violence designs. The posters, ads and billboards below are chilling and remarkable.
Some of the designs use violent imagery to shock viewers. Others tap into more mundane concepts to illustrate how gun violence can affect anyone. These five examples do a fine job of getting the viewers' attention. The designs interrupt you from what you were thinking about and their unforgettable imagery and concepts resonate afterward.
What do you think of the campaigns below? What do you think the biggest design challenges are surrounding complex, emotional or politically charged issues?
A stop-the-violence poster designed by Bunch Design for the charity Most. Image via www.bunchdesign.com.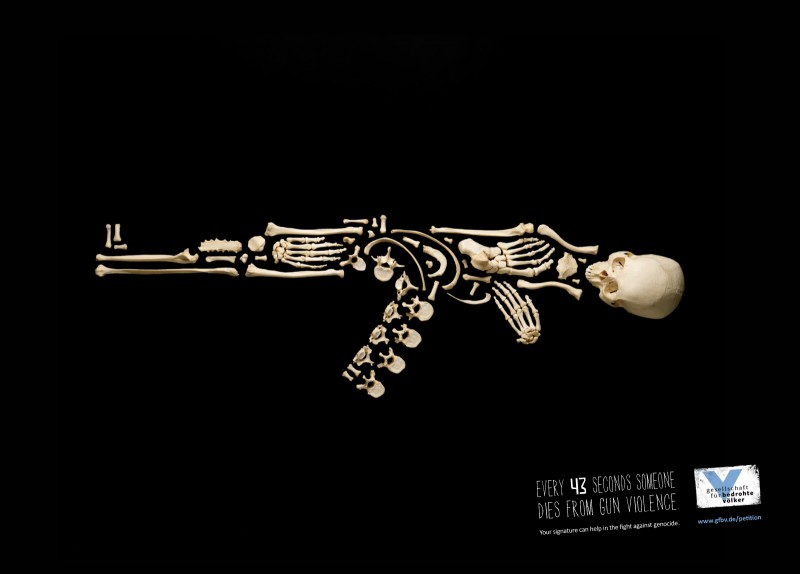 An advertising campaign by Jung von Matt, using Francois Robert's photography for Gesellschaft für bedrohte Völker. The message says, "Every 43 seconds someone dies from gun violence." Image via www. bldgwlf.com.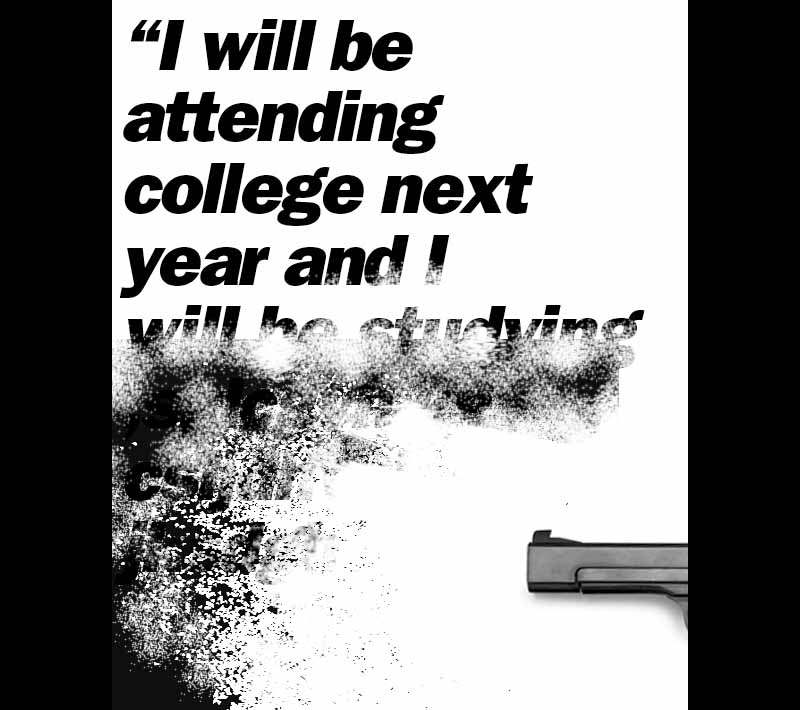 A concept piece for a youth anti-violence poster by BrandPop Design. Image via www.brandpopdesign.com.
A pro bono, ambient gun control ad for Stop the Guns, designed by 172 John Street in Canada. The copy reads, "Gun Crime Affects Us All." Image via www.adrants.com.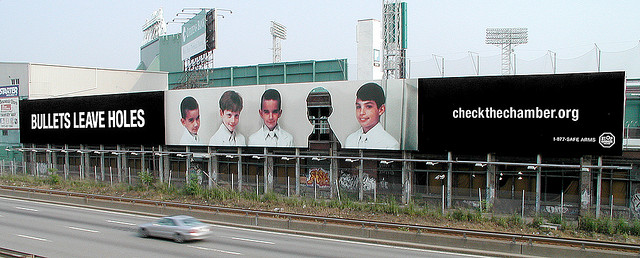 A Boston billboard designed by Modernista for Stophandgunviolence.org. Image via www.modernista.com.