The wedding invite is a big piece of the wedding event puzzle but it's not the only one. Once you get closer to the event you're probably going to need a whole slew of other odds and ends — labeling favors, telling people where to sit, directing them to your event and so on. These are opportunities to keep the theme from the invites going throughout your reception. There's a lot of great inspiration out there to be had on the wedding blogs. Here are a collection of some good ones I've gathered like a bouquet of ideas for you to take and make your own.
1. Programs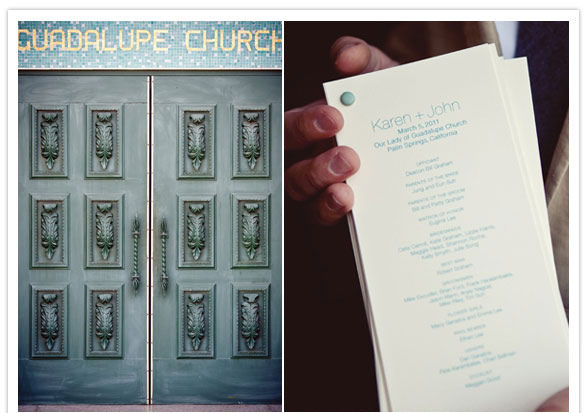 This sweet program featured on 100LayerCake.com is modern and simple.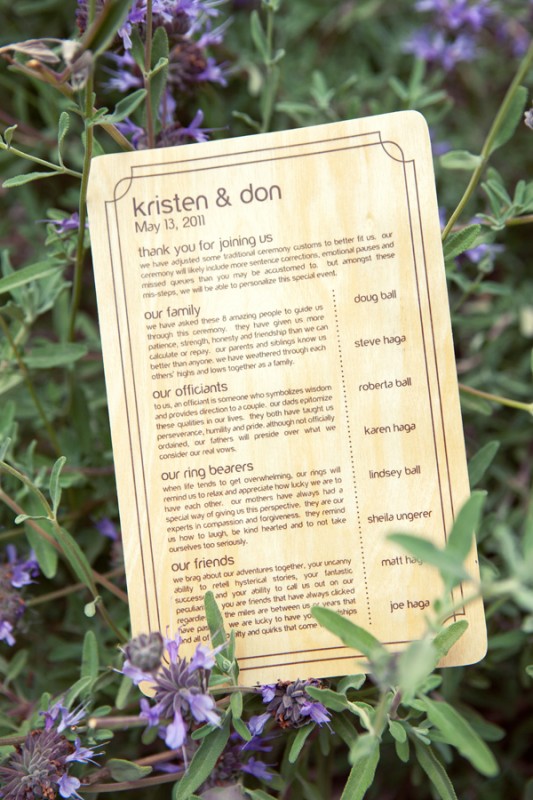 For a more earthy feel, this program featured on RuffledBlog.com was printed on a thin ply of wood.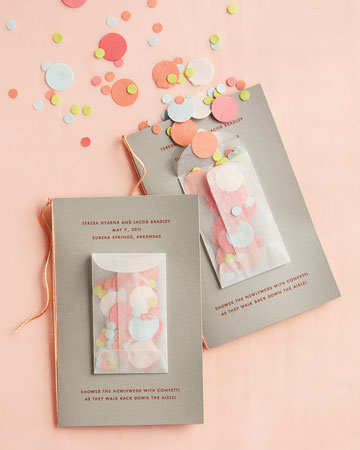 This program featured in Martha Stewart Weddings has a glassine envelope attached with confetti for the bride and groom's triumphant exit. And if you haven't already figured this out for yourself Martha Stewart Weddings — both the magazine that comes out four times a year, and the website — are amazing resources for DIY ideas, theme inspiration and leads on vendors.
2. Signage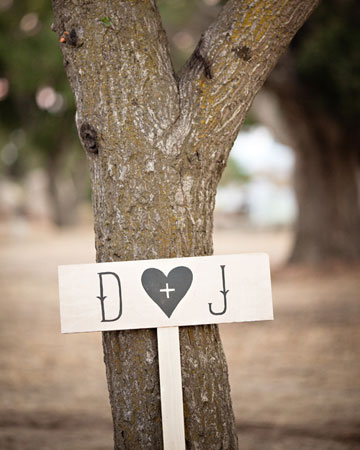 Especially for outdoor weddings, your guests may need to be given clues that they're approaching the right destination. A simple sign like this one featured on Martha Stewart Weddings does the trick.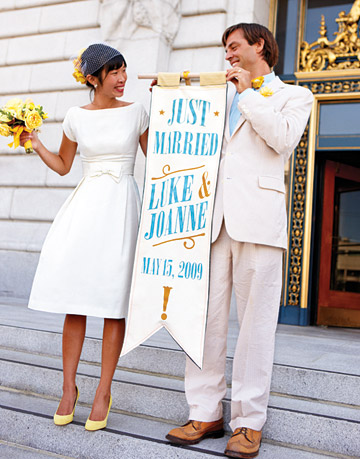 Even if you're not having a big wedding, unfurling a banner like this one (also featured on Martha Stewart Weddings) after the ceremony is a fun and funny way to celebrate the event. And if it's as nicely designed as this one it'll look great in photos.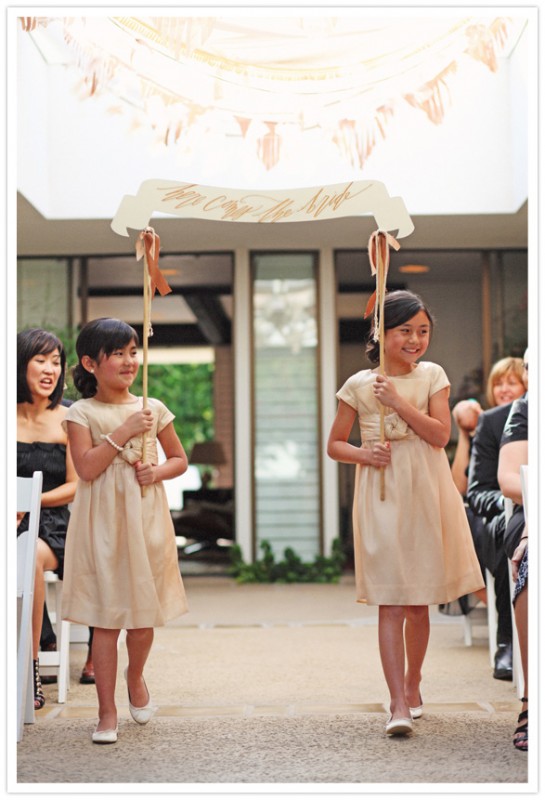 Perhaps on of the sweetest uses of a banner is this one above from 100 Layer Cake to herald the arrival of the bride. It's a nice task to give to flower girls who are hitting their tween years.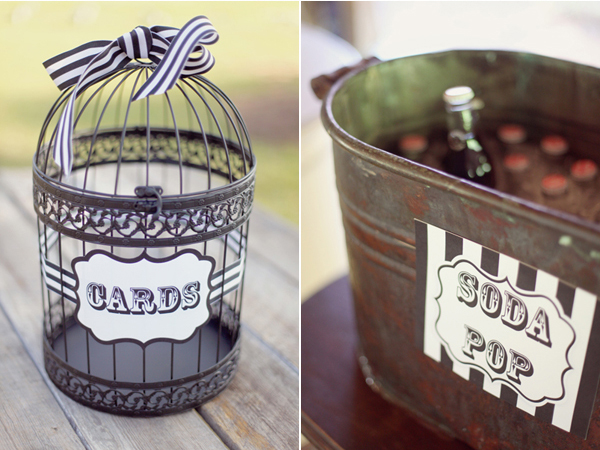 Once at the reception itself guests will need to be able to get the lay of the land to have a good time and fun signage can help by telling them where to drop off their congratulatory cards and which bucket is filled with soda instead of beer. These are courtesy of SnippetandInk.com.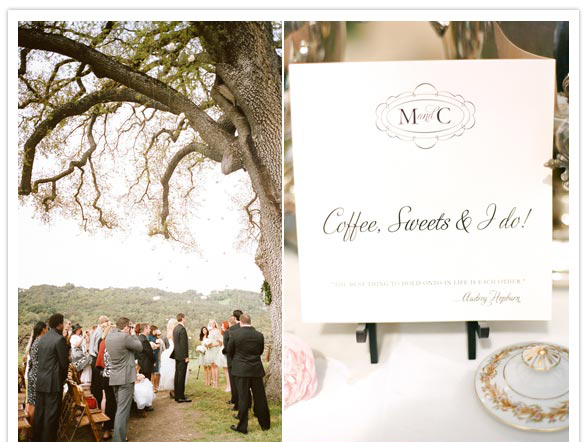 Signage can also set the expectations for what kind of event your wedding will be. This breakfast buffet wedding was featured on 100 Layer Cake.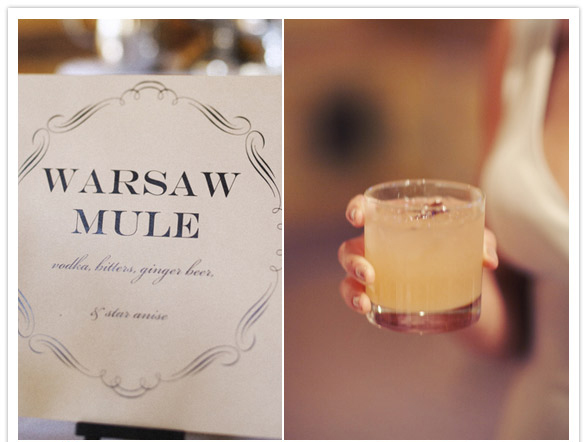 Many weddings have a signature drink. It's probably a good idea to tell people what concoction is being poured for them and what the ingredients are.
3. Table pieces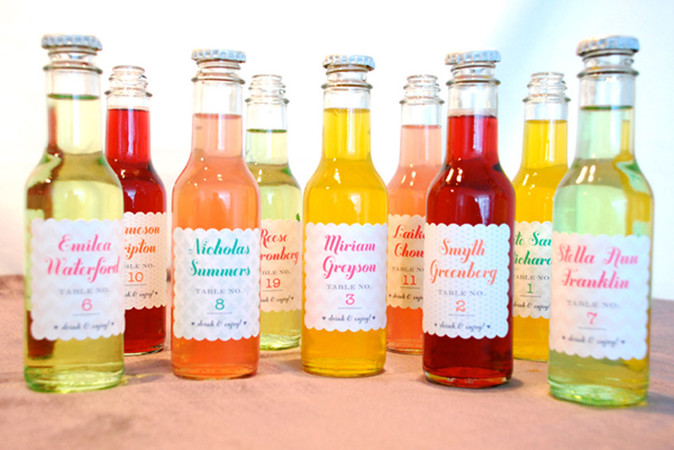 Guests need to know what table they're seated at and using mini soda bottles with custom sticker labels (such as these featured on 100 Layer Cake) is a colorful and whimsical way to do that.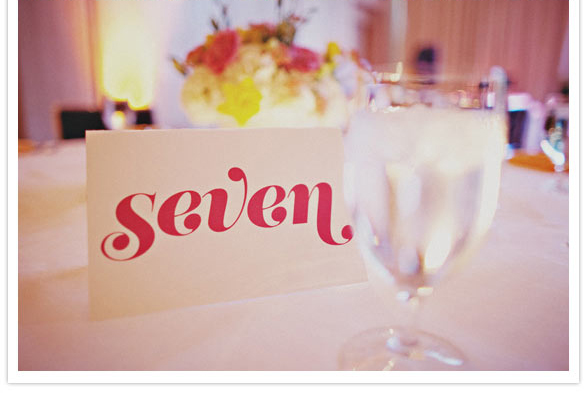 Table numbers are another important navigational tool at a reception. Especially if the room is large. Picking a font from your wedding invitation design to spell out the number ties things together visually.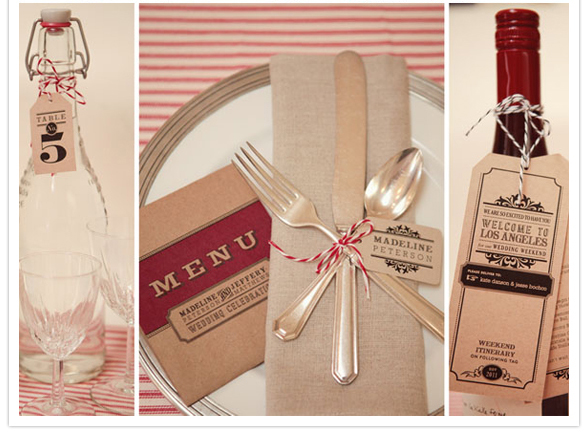 Beyond escort cards and table markers, the place setting can be a font of information. Here a simple name tag is tied to the silverware, but there's also a menu and tags on bottles that can be used either as table markers or a place for a secondary message from the happy couple to the table.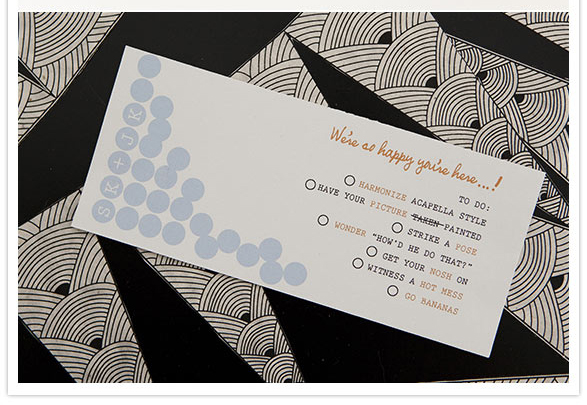 Since the bride and groom will be splitting their attention between potentially hundreds of people, a printed piece is a way that they can still get a message across to each guest. Here's a to-do list of potential activities at the reception written in a funny and slightly mysterious way featured on 100 Layer Cake.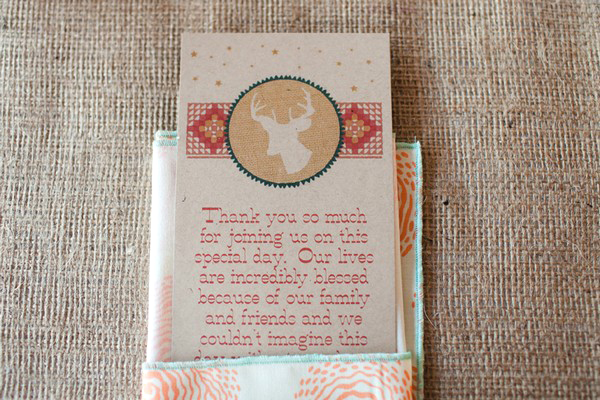 A message from the bride and groom can also be a heartfelt thank you that they may not get a chance to say in-person to each and every guest.
4. Favors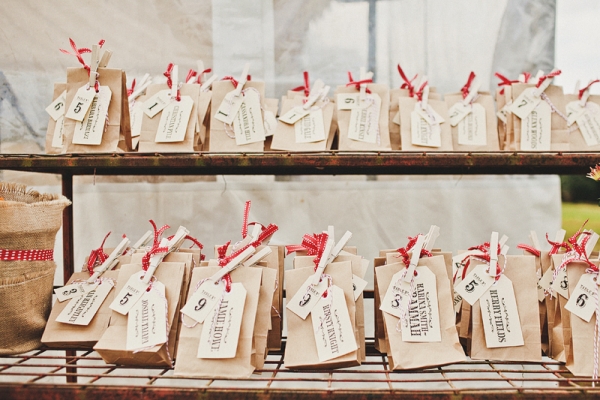 There are so many nice ideas for DIY favors out there that you can use the packaging tags or labels as another showcase for your wedding's theme such as these featured on RuffledBlog.com.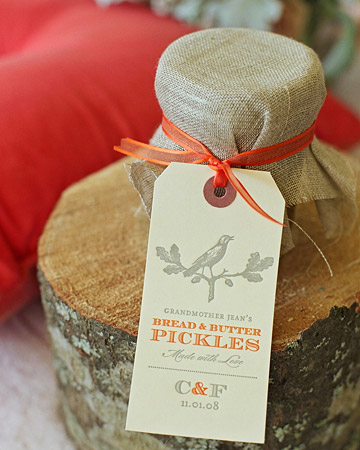 Using a family recipe for a special treat is a really personal way to say thank you. A simple tag can be attached with ribbon.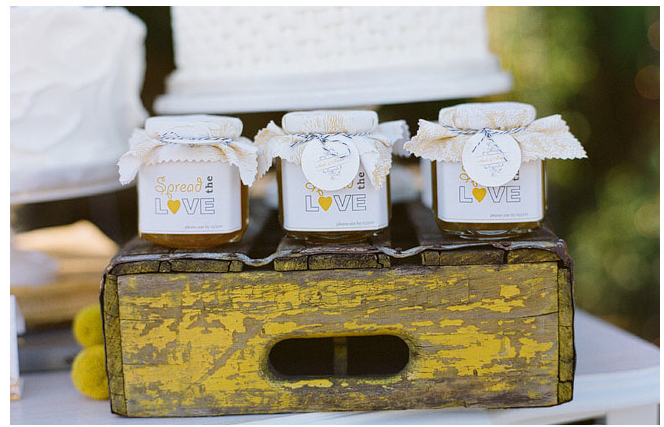 The label can also be a place to insert some humor with a pun like this example from RitzyBee.typepad.com
You could also apply a label to a potted plant and give a gift that will grow and be used and enjoyed over time.
5. Miscellaneous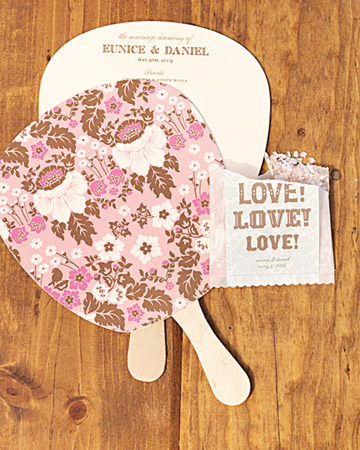 For weddings happening in the heat of mid-summer a fan is a considerate element to include.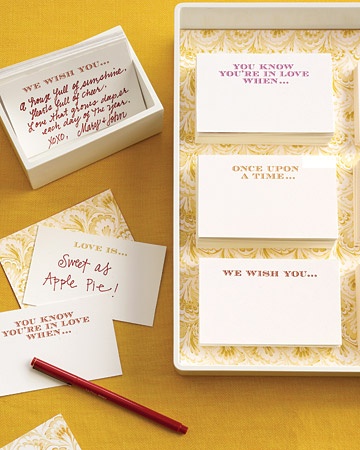 Instead of a traditional guest book you can create notepads with a question or phrase on it that makes it easy to get the ball rolling for well-wishers.