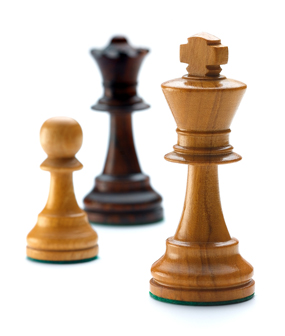 Did you celebrate International Chess Day on July 20? Not to be confused with National Chess Day, which is celebrated on Oct. 9. Who knew National Chess Day was a Libra? But I digress ... The chess board pattern has always held a certain fascination for me. It bubbles up into pop culture every so often. The '80s were an especially fruitful time for the chess board pattern (also known as the checker board pattern). It showed up on slip-on Vans and Wayfarer sunglasses and was generally associated with a maverick, I-don't-care-what-you-think attitude that had teenagers flocking to the stores.
It seems to be popping up a little here and there as the '80s get revisited by the fashion industry but the chess pattern has much deeper roots and different associations. I was very much into heraldry in my teen years for some reason and a checkered (or technically chequy) field is one of the few strictly controlled patterns used. Heraldry was first developed as a marker on shields to identify a knight in armor since his face would not be visible. They identified lineage and allegiances and are still very much in use. Since heraldry was very much on display during jousting tourneys it stands to reason that it would transfer to other competitive games involving horses, such as horse racing. It's another endeavor in which it's hard to identify the horse and rider from a distance so they need to be clearly marked. If you look at the attire of jockeys it's very much in the mold of the medieval heraldic tradition. Their shirts are patterned in a specific way very much like a shield and they wear specific registered colors to mark allegiance with a specific horse trainer or owner. Never really thought about it before, right? So once you start associating checkered patterns with speed and racing it's a natural progression to start using it as an indicator of speediness in unrelated industries.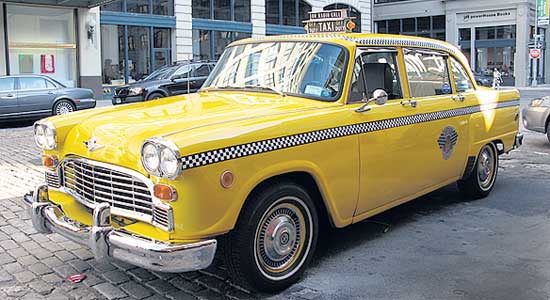 Do you see how the chess board pattern has infiltrated your life? Here are some more fun examples.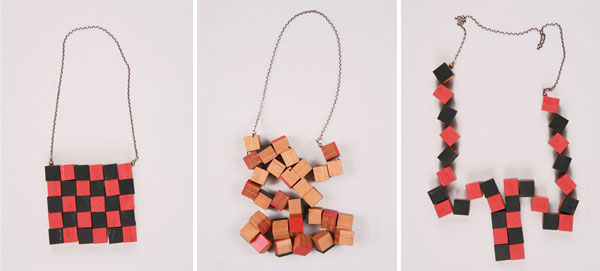 Bernadette Deddens, a London accessories designer, makes unusual jewelry. This necklace starts off as a chess board but can fold out into other configurations.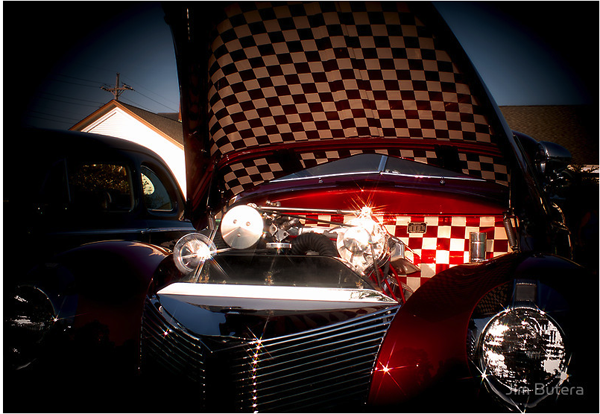 Some enterprising vintage car restorer added a little extra flair under the hood. This is an image from phototgrapher Jim Butera's portfolio.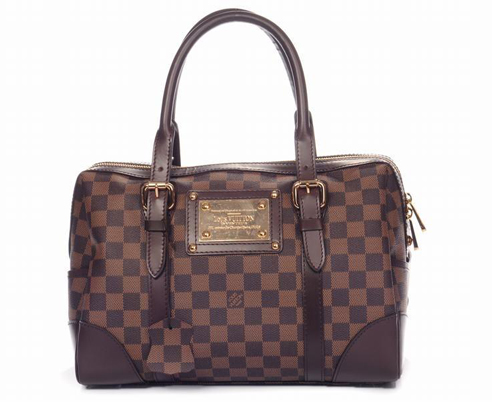 I dare you to not recognize this fashion house by it's brown on brown checkered pattern. (It's Louis Vuitton, in case you didn't know)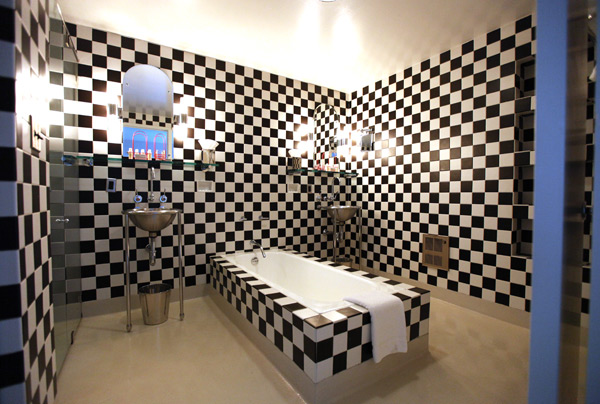 The penthouse bathroom of the Morgan's Hotel in NYC is unrelentingly checkered. Who could soak in the tub and not feel crazed in this room?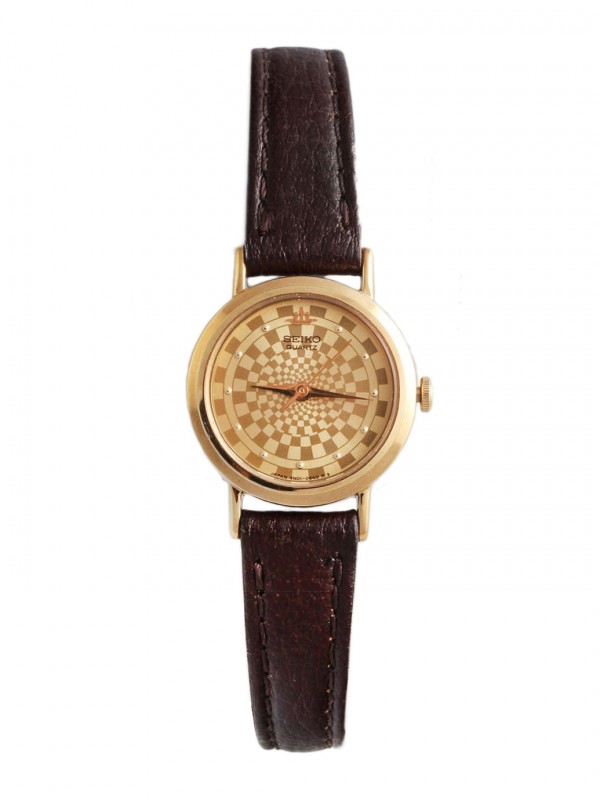 This vintage Seiko watch sold by American Apparel in it's L.A. Dead Stock section has a dizzying checkered pattern on its face.